Kasai Elite Grappling Championships 2
KASAI Pro 2: Biggest Winners And Losers
KASAI Pro 2: Biggest Winners And Losers
KASAI Pro burst back onto the grappling scene with a stellar second event. Here's what went down at the roller-coaster show.
Apr 17, 2018
by FloGrappling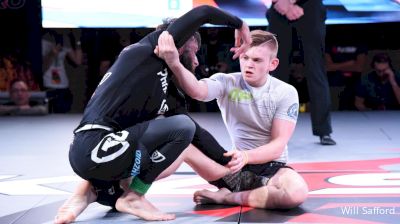 KASAI Pro burst back onto the grappling scene with a stellar second event this past Saturday in Brooklyn, NY. Here's what went down at the roller-coaster show.
Winners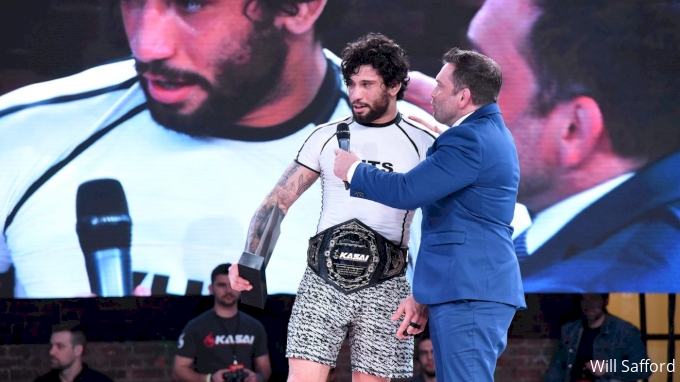 Photo: Will Safford
Matheus Diniz
Winning the 185lb middleweight championship at KASAI Pro 2 without conceding a single point isn't just impressive—it's almost unimaginable.
In an event as deep with talent as KASAI, Diniz emerged top dog after showing his no-gi credentials. The Marcelo Garcia black belt cruised to victory with three points wins and a submission finish and proved too much to handle for any of the opposition.
Nicky Ryan
Geo Martinez is the third 10th Planet black belt Nicky Ryan has beaten. Widely considered Eddie Bravo's best competitor, Martinez looked more aggressive than usual and took it to the younger Ryan from the outset, but the 16-year-old phenom remained composed and matched Martinez's attacks with his own.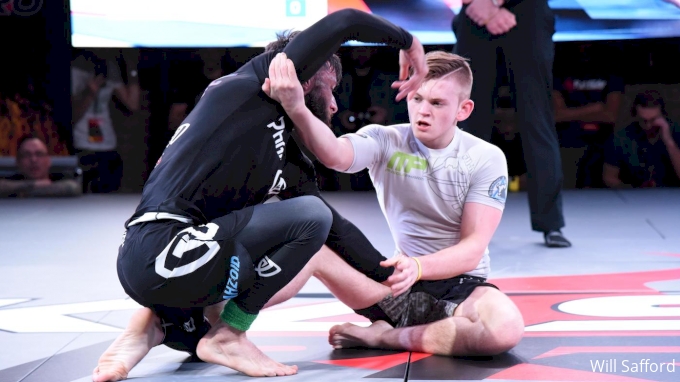 Photo: Will Safford
The match was even throughout: Martinez pushed the pace more but neither man looked in danger. That was until the final 30 seconds when Ryan threw up a triangle attack that had Martinez bailing and riding out a deep squeeze through until the final bell.
Ryan's late effort cinched it and earned him the unanimous decision. Aside from the achievement of beating Martinez, Ryan saw his stock go up immensely. This is by far the biggest win of his career and proves the sky is the limit for him.
The New Points System
If there was a downside to KASAI Pro 1, it's that there were too many draws. The event did away with the near-universally hated advantages, but the high level of talent made scoring difficult. To remedy that, the event instituted a single point for near-submission attacks. We support this idea and look forward to it being continued at further shows.
---
Losers
The Referees
Unfortunately, once again, the finger has to be pointed at the officials. Possibly the most disappointing moment was the breach of protocol during the third round of the KASAI Pro World Middleweight Championship, with a corner referee running onto the mat during a submission attempt by Matheus Diniz against Pierre-Olivier Leclerc.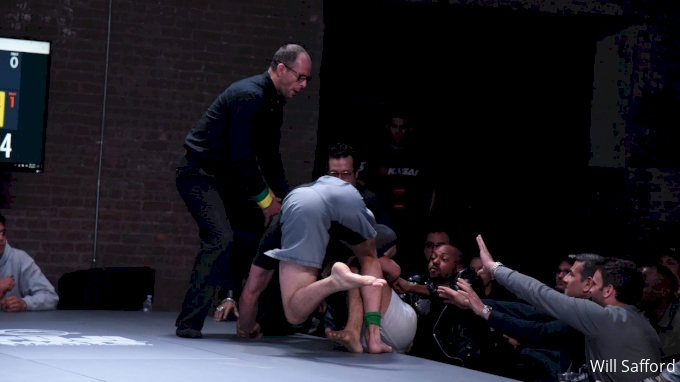 Photo: Will Safford
It appeared that Leclerc has gone out while defending a choke and the center ref was taking a look at the Canadian's condition when his fellow official ran onto the mat. The action was stopped and a confused (but very much awake) Leclerc sat up and asked what was going on. Diniz was awarded a point for his thwarted submission attempt and the match continued, but this was a grave error by the corner judge, who should never interfere with the main official's authority.
Another area of inconsistency was the stalling calls from the judges. Mike Perez scored three points early in his third-round match against Craig Jones for a near submission and a sweep, all from a nice wristlock attempt from the bottom position. Obviously well aware of Jones' leg lock game, Perez avoided engaging and actively retreated for over three minutes, over half of the match. Perez received one stalling warning which resulted in a penalty, but his actions stepped over the limit of sticking to a strategy and denied fans the opportunity to see half a match's worth of grappling action.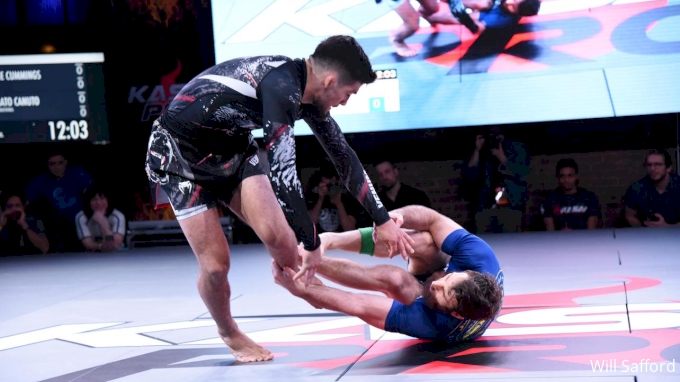 Photo: Will Safford
Renato Canuto… AND Eddie Cummings
Renato Canuto won the KASAI Pro lightweight championship in December in thrilling fashion, but his superfight with Eddie Cummings proved a disappointment. Canuto (wisely) did not engage with Cummings, who played his standard seated butterfly guard while looking for leg attacks. Canuto earned a stalling call for simply not doing enough to press the action.
Cummings—on the other hand—refused to budge from his game plan and showed no ability to adapt, only winning the match via a stalling call awarded against his foe. The match was eerily reminiscent of Cummings' (not so) superfight with Samir Chantre, and once again highlighted a hole in his game.
For an expert view on this very topic, read Josh Hinger's excellent analysis of "The Top Player's Burden In Submission-Only Matches."
Pierre-Olivier Leclerc's Knee
Called up as a last-minute replacement for the AWOL DJ Jackson, Pierre-Olivier Leclerc had a rough time in the middleweight tournament. A natural 155lb-er, he was outsized in every contest. Further to his misery, he injured his knee in his opening match when Felipe Mota hit a sublime sweep to mount. Altogether, it was a rough night for the young Canadian.