It was a hard-nosed battle between DJ Jackson and Nick Calvanese in the main event at Fight To Win Pro 71 tonight in Philadelphia. The 205 no-gi bout started with intense wrestling between the two east coast grapplers and remain there for the bulk of the match.
Determined to attain top position both athletes tussled for the takedown, exchanging collar ties, feints, and arm drags. Calvanese seemed the dominant force by the midway point, with two successful takedowns on Jackson resulting in near back take attempts.
The elusive Jackson was able to return to his feet on both attempts, however, and shift the momentum in his favor toward the end of the match. With 15 seconds to go, Jackson took his opponent to the ground and threatened a kimura as Calvanese tried to return to his feet.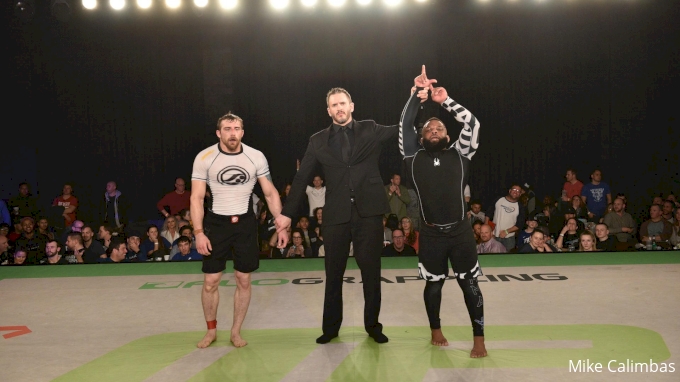 That final sub attempt was enough to earn Jackson the split decision victory to remain undefeated in Fight To Win competition.
Watch the replay of every Fight To Win Pro 71 match right here on FloGrappling.com soon!