Up-And-Comers: NS Brotherhood's Top Brown Belts
Up-And-Comers: NS Brotherhood's Top Brown Belts
May 9, 2018
by Will Safford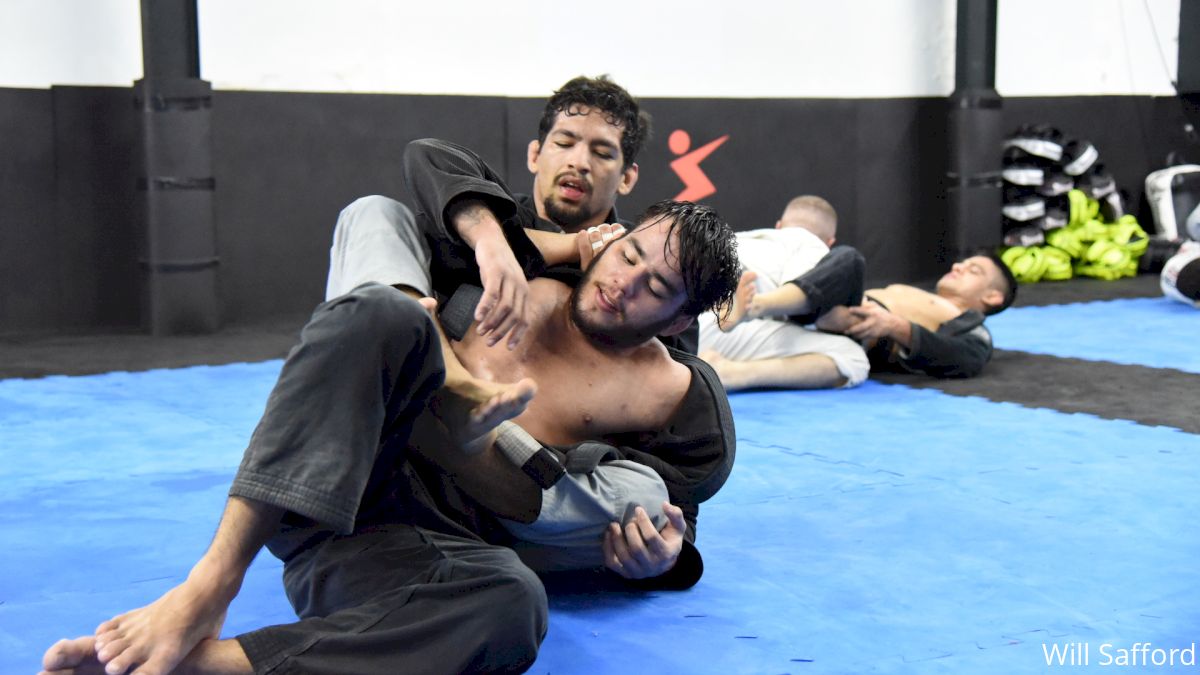 When Leandro Lo departed from Cicero Costha in 2016 to start his own school, the NS Brotherhood, many of his training partners followed along. As the new team has matured into its second year, those young followers have grown into some of the top competitors in the sport.
Two Brotherhood brown belts, in particular, are already making waves in their divisions and will certainly be noticed at the elite ranks as the 2018 IBJJF World Championships get underway later this month in Long Beach, CA.
Watch the 2018 IBJJF World Championships LIVE on FloGrappling
Caio Caetano | Brown Belt Middleweight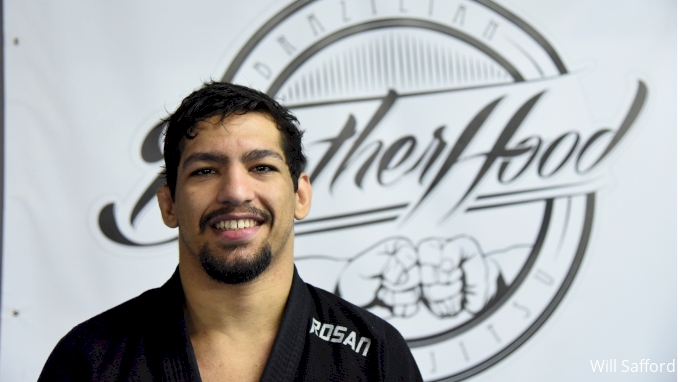 This young 21-year-old middleweight moved from Fortaleza, Brazil, to the big city of Sao Paulo in 2013 to train with Cicero Costha as a juvenile blue belt. When Lo opened his academy, Caetano was right behind him and has been a brown belt under the multiple-time world champion for the last two years.
He is grateful for his time with the Brotherhood and has been able to learn from each of its top black belts such as Yago De Souza, Mateus Spirandelli, Igor Schneider, and Rafael Mansur. Caetano values the fact that they all have different styles and games and can use certain aspects from each.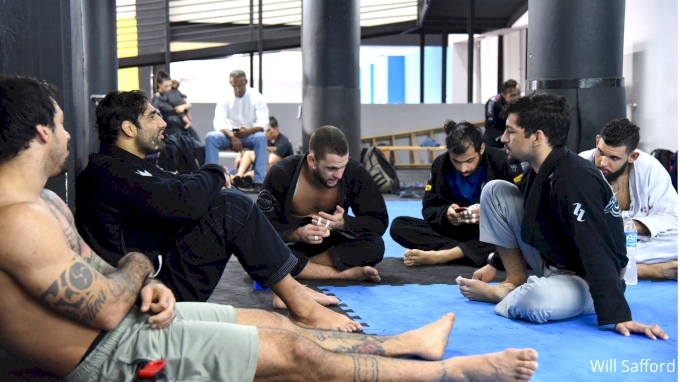 In the 2018 season, Caetano says his instructor, Lo, has been focusing more on the technical side of things and less on the hard, scrappy style the Brotherhood has become known for as a team. He finds this very important to keep up with the top guys in his division such as Jonnatas Gracie of Atos and Leo Lara of Almeida JJ.
When asked about going up against these competitors, Caetano responded:
"Nobody enters as a champion, and anyone can win… We all go with the same goal to become a champion."
Some of the brown belt's best accomplishments include:
Brown Belt
Won 4 IBJJF Opens in South America, 1 In Germany
Won ACB Worlds in Russia
Purple Belt
2nd Place IBJJF Europeans
3rd Place Brasileiros
Blue Belt
1st Place No-Gi Brasileiros (Weight and Absolute)
The upcoming IBJJF World Championships will be the first time Caetano will compete in the United States. You can watch him at Worlds right here on FloGrappling, starting on May 31.
Pedro Elias | Brown Belt Heavyweight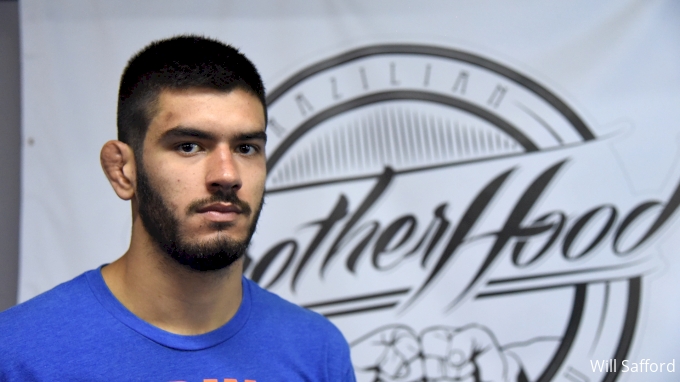 A Sao Paulo native, Elias has been training with Lo for three years and was awarded both the purple and brown belts from the NS Brotherhood leader. The 23-year-old started under a Barbosa affiliate but transferred in hopes of achieving his dream of becoming a world champion.
The 6-foot-4 heavyweight considers himself a guard player and favors using collar and sleeve grips to set up his favorite submission, the triangle. In fact, he submitted one of the UK's top prospects, River Dillon, with a no-arm triangle just recently at the 2018 UAEJJF London Grand Slam, where he won the -94kg division.
The young guardeiro is no stranger to competing against the best athletes all around the world. He competed in Abu Dhabi at the UAEJJF World Pro for three years straight, from 2015-17, and at the IBJJF Europeans in Portugal.
He took third place in the heavyweight division at this year's Europeans, where he faced top brown belt Kaynan Duarte, only losing to him by an advantage in their first match and 0-2 in the second at absolute.
Elias has faced the extremely tough Fabio Alano a staggering eight times since blue belt and has accumulated an impressive six wins against the Alliance powerhouse.
When asked about competing in the U.S. at Worlds, Elias replied:
"My visa was denied twice but I'm going to try again and hopefully go to Worlds this year. It's my dream to fight in the U.S. at the world championship."
Recently, Elias actually won two Brazilian championships which would have paid his expenses to compete in Pans and Worlds but couldn't due to the visa issue. However, he does not let this stop him from training hard and chasing his dream of becoming a world champion.
Watch: Pedro Elias vs. River Dillon at 2018 UAEJJF London Grand Slam