2018 American National IBJJF Jiu-Jitsu Championship
Horlando Monteiro: Never Satisfied, Always Climbing
Horlando Monteiro: Never Satisfied, Always Climbing
Horlando Monteiro made a HUGE statement in 2018 gi season by taking top honors at some of the years biggest events
Jun 28, 2018
by Chase Smith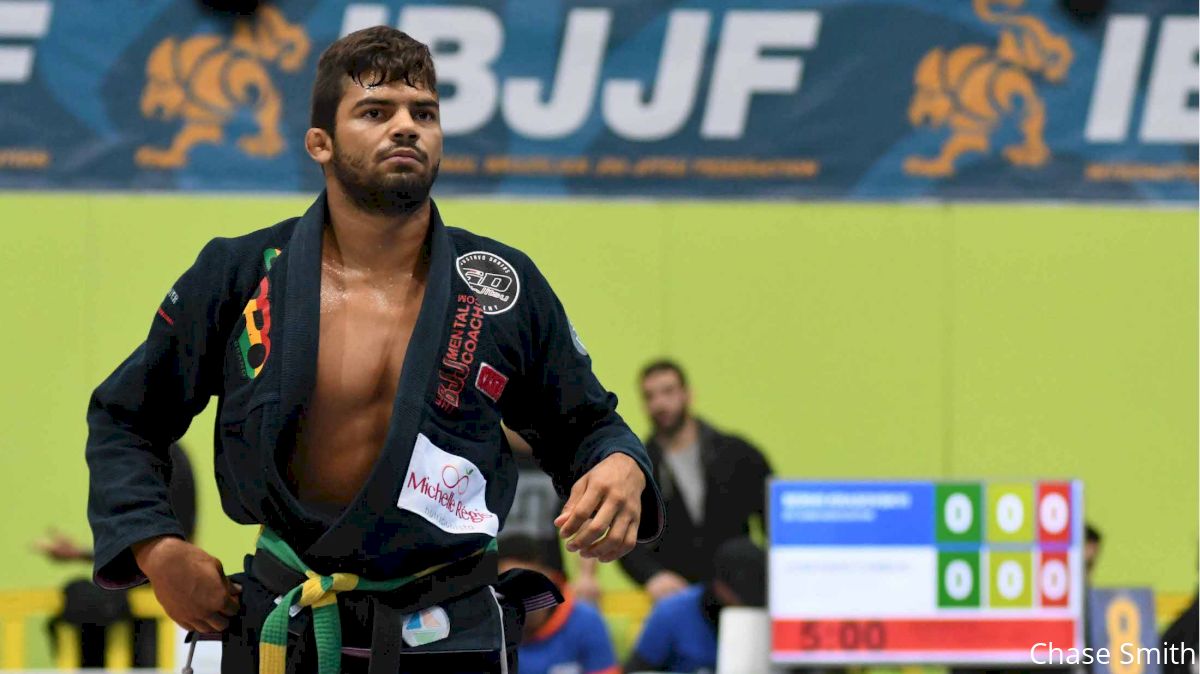 Horlando Monteiro made a HUGE statement in 2018 'gi season' by taking top honors at some of the year's biggest events.
We caught up with the Kimura Jiu-Jitsu representative to find out what he's got up his sleeve for remaining months of the year.
FloGrappling: It's been an excellent year for you—gold at the Europeans and silver at the Brasileros jump out as your most impressive performances. Can you tell us a bit about how that experience has been?
My second year as a black belt was much better than the first. I got better results and beat tougher guys. I feel like I'm still in progress of evolution, but it's definitely great to know I'm part of the elite of jiu-jitsu now!
You're wasting no time stepping back into competition after Worlds—why the quick turnaround?
I love to compete. Competition exposes weaknesses, and the more I compete, the more holes I can fill in my game. I'm always looking towards Worlds and am starting to sharpen my jiu-jitsu now.
I'll be fighting the American Nationals this weekend; it's a good event to get a jump on the IBJJF rankings because it's a two-star tournament, meaning it's double the points compared with a regular IBJJF open.
Here's a bit of a tough question: You've taken two disappointing losses to Gustavo Batista, at Pans and Worlds. How does an elite athlete like yourself work to make adjustments for the future?
Gustavo "Braguinha" Batista and I have faced each other three times. Once, as brown belt where I won by referee's decision and twice as a black belt. I lost the first black belt match one by advantage and the second by referee's decision. He's a really tough guy, and our matches are always close. I know I have all the potential to beat him and I'm going to keep training hard to get the better of him next time.
To be honest, I'm thankful to face someone as talented as him—and all the others high-level athletes in my division as well—as they really test my jiu-jitsu. They are essential to my progression as an athlete because when you know that you're going to face a tough guy, you need to be ready! In other words, you always have to train hard.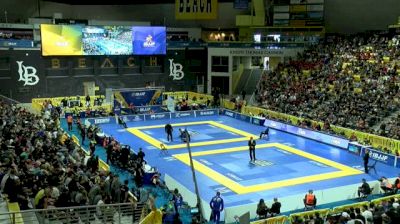 Unlock this video, live events, and more with a subscription!
Get Started
Already a subscriber? Log In
Of course, we have to try to learn from our mistakes and fix it during training. This can be done by developing up a different strategy, but I also think it's most important to instill a mindset and belief that you can beat them next time. The is is exceptionally important.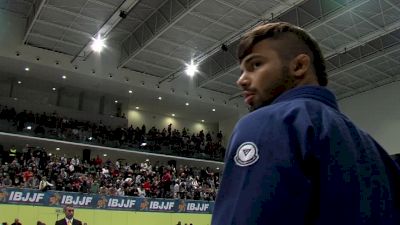 Unlock this video, live events, and more with a subscription!
Get Started
Already a subscriber? Log In
Any big plans for the future?
Right now I'm able to live as BJJ athlete, so I'm gonna compete at some tournaments to gain more experience and attack the IBJJF rankings. At the end of the year, I'll take a little vacation to Hawaii to surf and teach a few seminars, renew my body and mind, and get ready for the 2019 season.