The UAEJJF 2018 Tokyo Grand Slam goes down July 29 and marks the first major event of the UAEJJF's 2018-19 season.
It's not only a marquee event for Asian-based talent but also an important jumping off point for the season's rankings battle. First place at black belt earns the winner 200 ranking points and $2,500 USD. Igor Silva ran away with the previous season's first-place position and anyone looking to get a leg up on the GF Team monster will need a top placement in Tokyo.
Watch the 2018 UAEJJF Tokyo Grand Slam LIVE July 28
Among the athletes already registered to compete, we're especially keen to watch these FIVE athletes later this month.
---
Amal Amjahid
55kg | Belgium
Twenty-two-year-old Amal Amjahid is already a UAEJJF World Pro champion, a title she won in April as a brown belt. She submitted all of her opponents to win gold, including black belt Amanda Monteiro in the final.
The Belgium native is also a two-time IBJJF European Champion at brown belt, most recently winning double gold at the 2018 event in January, submitting more than half of her opponents on the way. If you're not on the Amjahid hype train, then you're simply not paying attention.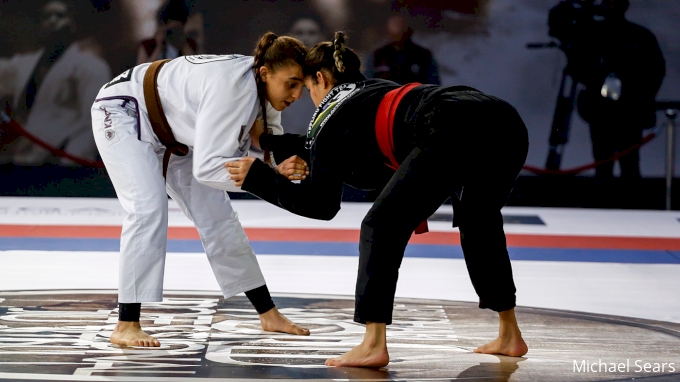 ---
Tomoyuki Hashimoto
62kg | Japan
Representing team Carpe Diem, Tomoyuki "Passport" Hashimoto is one of Japan's standout athletes. The previous Japanese national champion took home gold at Pans earlier this year and was also a first-place finisher at the 2015 Tokyo Grand Slam. Anyone else in the 62kg black belt division should look out for his dangerous DLR guard and impeccable back take sequences.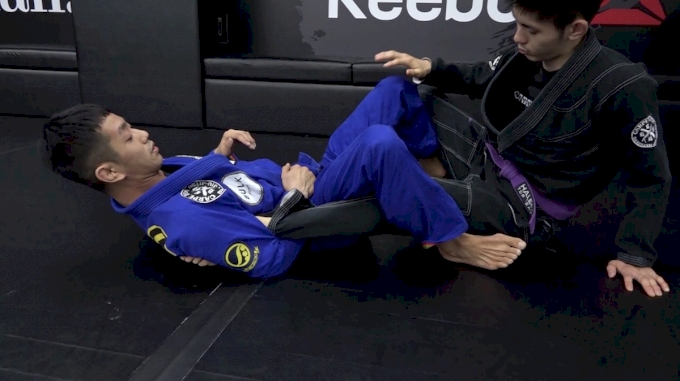 ---
Paulo Miyao
69kg | Brazil
Paulo's inclusion on the list should be obvious. The Cicero Costha/Unity Jiu-Jitsu representative is a master his craft and a shoe-in for the final match. He and his brother, Joao, have opened their games up in recent years to include relentless pressure passing and aggressive submission attacks, making the already impressive athletes that much more interesting to watch.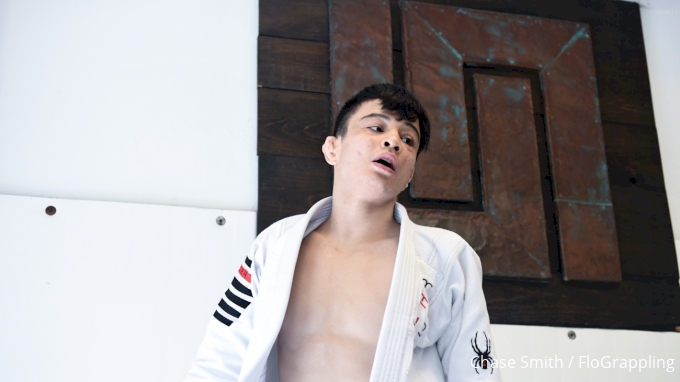 ---
Gabrieli Pessanha
90kg | Brazil
Gabi Pessanha is the only athlete to hit the IBJJF double grand slam (double gold at all four majors) this year and is looking to extend her winning streak into the UAEJJF's season. A recent promotion to brown belt will see Pessanha take on the next level of competition, including a possible showdown with Nathiely de Jesus. Will the "City of God" native rise to the task? We're excited to find out!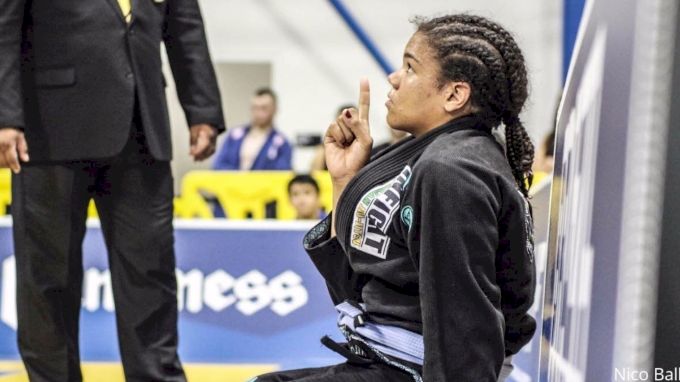 ---
Kaynan Duarte
94kg | Brazil
Kaynan Duarte is one of the hottest prospects out of the powerhouse Atos camp. Promoted to black belt by Andre Galvao after winning Worlds, Duarte is now set to compete in one of the most stacked divisions on the planet. Duarte excels at wearing his opponents down through a war of a attrition and has a few sneak subs up his sleeves. Toeholds and chokes from the back are some of Duarte's favorite finishing moves.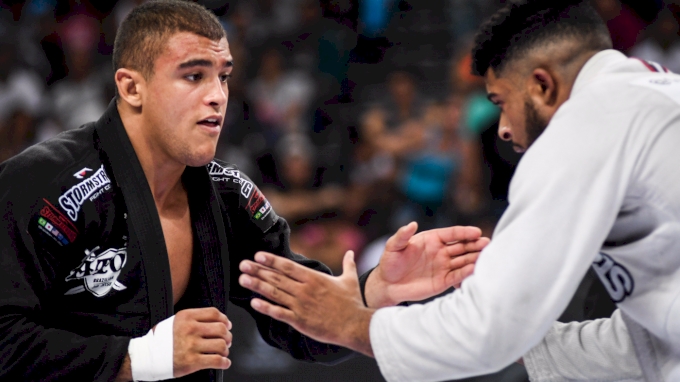 ---
Once again, the Abu Dhabi Grand Slam will be held across four continents, [five host cities]: Tokyo [Japan], Los Angeles [USA], Rio de Janeiro [Brazil], Abu Dhabi [UAE] and London [UK]
July 29, 2018 — Tokyo, Japan [OTA Gymnasium]
September 22-23, 2018 — Los Angeles, USA [LA Convention Center]
November 16-18, 2018 — Rio de Janeiro, Brazil [Carioca Arena Center]
February 7-9, 2019 — Abu Dhabi, UAE [Mubadala Arena]
March 9-10, 2019 — London, UK [Copper Box Arena]