Renzo Gracie & Garry Tonon Victorious At ONE Championship
Renzo Gracie & Garry Tonon Victorious At ONE Championship
Both Renzo Gracie and Garry Tonon won their respective MMA fights at ONE Championship.
Jul 27, 2018
by FloGrappling Staff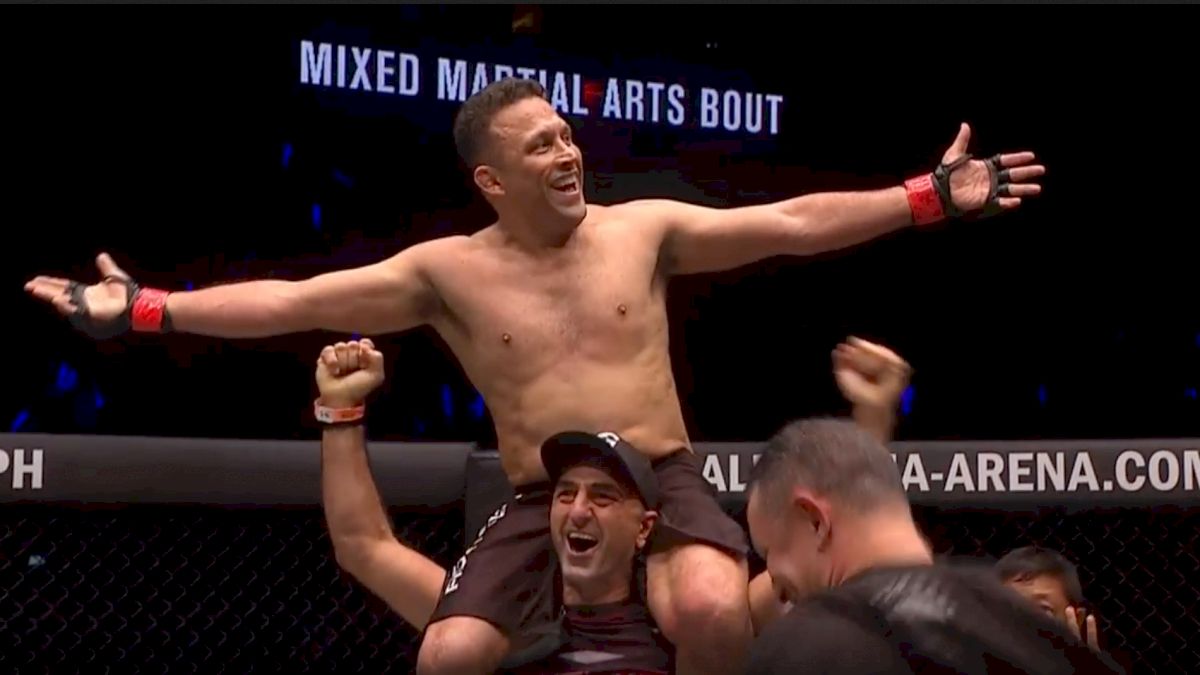 Renzo Gracie and Garry Tonon are both leaving Manilla with another notch in the win column!
Jiu-jitsu black belts Tonon and Gracie put on spectacular performances at ONE's Reign of Kings event held in Manilla and both finished their fights by rear naked choke.
Garry Tonon, who was entering the cage this weekend with a lot of hype after his MMA debut back in March, again took his time on the big stage and after a few failed heel hook attempts found his way to the back for his signature 'mata leao' finish.
Rahul Raju was able to fight off the first rear naked choke attempt, but Tonon reapplied the choke to the opposite side and forced Raju to tap late in the third round.
More valuable cage time for the MMA newcomer, Tonon has now improved to a flawless 2-0 inside the cage.
Garry Tonon submits ultra-tough Rahul Raju with a TIGHT RNC at 3:27 of Round 3! #WeAreONE #ReignOfKings #Manila #MartialArts pic.twitter.com/dEJ40tecAw

— ONE Championship (@ONEChampionship) July 27, 2018
For Renzo Gracie the finish materialized a bit quicker. After kicking off the ring rust from an eight year layoff, Gracie shot deep on Yuki Kondo in the second round. Once the fight reached the ground it was all Renzo Gracie.
He finished the fight a minute later with a beautiful rear naked choke that earned him his first win since 2007. Check out the finish below.
In the battle of legends, Renzo Gracie submits Yuki Kondo with a sweet RNC at 1:40 of Round 2! @RenzoGracieBJJ #WeAreONE #ReignOfKings #Manila #MartialArts pic.twitter.com/REoYT94jNC

— ONE Championship (@ONEChampionship) July 27, 2018