Fight 2 Win 82
Fight 2 Win 82 Results: Judges Split In Tim Spriggs vs. Matt Leighton
Fight 2 Win 82 Results: Judges Split In Tim Spriggs vs. Matt Leighton
A wild night of grappling action at Fight 2 Win 82 came to a close with a chess match between Tim Spriggs and Matt Leighton. Recap here.
Jul 29, 2018
by FloGrappling Staff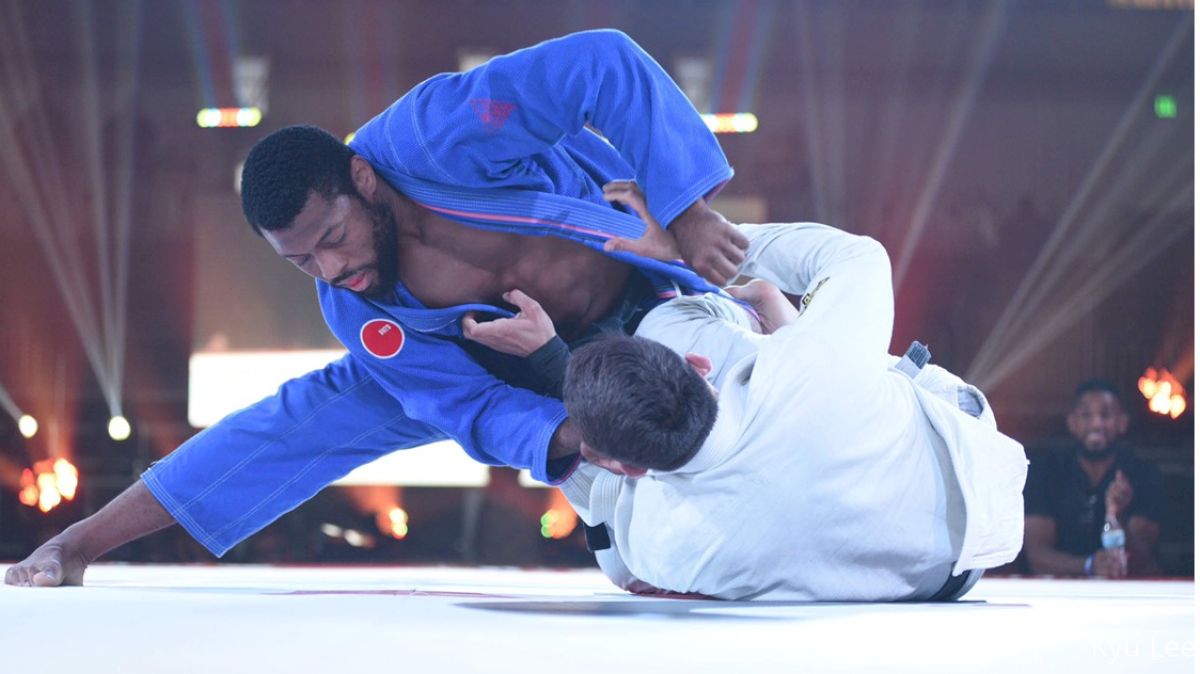 Fight 2 Win 82 featured plenty of slick submissions and nonstop action, building to the hotly anticipated main event between Team Lloyd Irvin's Tim Spriggs and Tipping Point BJJ's Matt Leighton.
To set the scene, the night's competitors came out firing.
In the first matchup of the evening, Meghan Sirico snagged an armbar in just 13 seconds, giving her opponent no choice but to tap out.
Following that up, Maxine Dizon secured an armbar of her own, Rico Stanton caught a sliding collar choke, and Derrick Holmes choked his opponent unconscious with a deep collar choke.
In all, the night's competitors set the stage beautifully for Spriggs vs. Leighton, and while many expected a wild, scramble-filled affair, we were instead treated to a technical battle that led to the judges' scorecards.
Early on, Leighton looked to pull guard. When unsuccessful, he dove for a leg, but Spriggs countered by attacking the back. A short scramble ensued, Leighton attempted to invert, and Spriggs again shut it down, establishing top position.
The rest of the match played out from here, Spriggs looking to pass Leighton's guard with Leighton alternating grips and looks to keep his opponent guessing and to counter any offense.
While it didn't quite bring the amount of action many anticipated, the bout delivered on a technical level, and even the judges had trouble deciding who had the upper hand, eventually awarding Spriggs the split-decision victory after an evenly matched affair.