Subversiv is looking to change the game with their team's based submission-only event, but the event's undercard promises to deliver more of the same action you've come to love from Fight 2 Win with 13 submission-only super fights.
The event features 10th Planet standouts Marvin Castelle and Jeremiah Vance, breakout black belt Cole Franson of Tinguinha BJJ, and athletes from top SoCal teams such as AOJ, CSW and more.
Check out the four matches that we're most excited about below.
Watch Subversiv LIVE or On Demand ONLY on FloGrappling
Sep 22 | Los Angeles, CA | 6pm PST
---
160lb Black Belt No-Gi
Jeremiah Vance (10th Planet) vs Noah Tillis (Tillis BJJ)
Jerimiah Vance has made his presence undeniable via his unique and brutal submission game. A 10th Planet representative, Vance is clearly at home on the F2W stage and uses his exceptional flexibility to wrap his opponents up in a lethal web of entanglements. He's coming off a less than stellar performance at no-gi pans and will be looking to get that positive momentum going again.
---
145lb Black Belt No-Gi
Chad George (CMMA) vs Cole Franson (Tinguinha BJJ)
Recently promoted to black belt, Cole Franson has been on a tear the past few months. He just earned gold in Tokyo at the IBJJF Asian Championships, and earlier this summer the feather took gold in the absolute division at the IBJFF Seattle Open, besting Heavyweight Wellington Modena in the process.
Franson will be facing CMMA representative Chad Geroge. A combat jiu-jitsu World Champion and IBJJF brown belt No-gi World Champion, George is a versatile athlete with an excellent front headlock system and solid wrestling. His extensive career in MMA
---
150lb Black Belt No-Gi
Marvin Castelle (10th Planet) vs Adrian Vazquez (Alliance)
'Million-View' Marvin is back! Another standout from the deep 10th Planet talent pool, Marvin Castelle broke the internet in 2017 with his incredible Imanari Roll to heel hook submission at F2W 24. Since then Castelli's has ranked up to black belt and had tough bouts with many of America's toughest black belts.
He'll be facing Adrian Vazquez, an athlete who recently joined Alliance and trains under Cobrinha. Vazquez has mostly seen success at the regional level, and a win over Castelle at Subversiv would be a major feather the emerging athlete's cap.
---
Masters Black Belt Middle Weight Gi Title
Thomas Cronin (Carlson Gracie) vs Brian Mendez (Ribeiro Jiu-Jitsu)
Thomas Cronin is a prominent Carlson Gracie Team representative based out of Temecula, CA. He'll be pulling double duty at Subversiv, acting as one of the coaches for the Carlson Gracie Team throwing down in the main event of the night, but first he'll need to face Ribeiro Jiu-Jitsu member Brian Mendez — absolutely no small task.
Mendez is one of the more accomplished Master's Competitors on the F2W circuit — a true finisher — Mendez represents classic jiu-jitsu at it's finest: takedown, pass the guard, and submit. Or submit the guy from guard. Or hit a sneaky footlock. Jokes aside — Mendez can do it all — and we can't wait to see him mix it up with Cronin's classic approach.
Brian Mendez vs Ryan Robinson – F2W Pro 61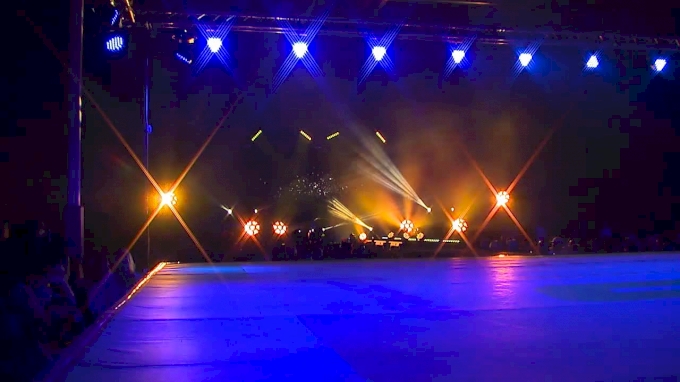 Unlock this video, live events, and more with a subscription

! Get Started

Already a subscriber? Log In