It's our final installment of our series looking back at the historic ADCC 2017 World Championships. We've covered our favorite matches and submissions, upsets, and biggest stories, but now it's time to bring everyone up to speed in the present – what's been going on with the biggest names in the 365-or so days since the event has ended?
Andre Galvao – ADCC 2017 Absolute Superfight Winner
Perhaps the biggest news on the list is that 5x ADCC Champion (including weight, absolute and superfights), 5x IBJJF World Champion, 9x Pan Champion, and 3x World Pro Champion (among many other achievements), Andre Galvao retired from competition after the 2018 UAEJJF King Of Mats tournament.
Andre is still set to defend his ADCC absolute superfight title against Felipe Pena at ADCC 2019 going down next September and has turned his focus towards growing his powerhouse team, Atos.
Be sure to watch our powerful documentary following Andre through the King of Mats.
WATCH Part 1 – King of Mats: Andre Galvao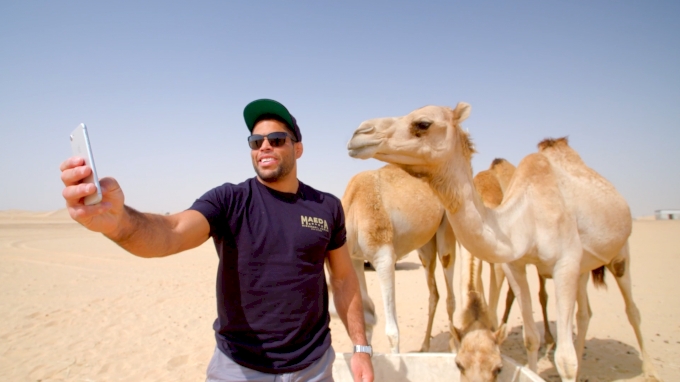 Unlock this video, live events, and more with a subscription!
Get Started
Already a subscriber? Log In
Felipe Pena – ADCC 2017 Absolute Division Champion
Felipe Pena wasn't the most active athelte following ADCC, but he did capture the other holy grail of jiu-jitsu, an IBJJF World title, after defeating Patrick Gaudio in the heavyweight division. The Gracie Barra athelte also won the Marianas open for the third time in a row after a powerful display against Checkmat's Jackson Sousa in the final.
Felipe Pena vs Patrick Gaudio – 2018 World Championships
Unlock this video, live events, and more with a subscription!
Get Started
Already a subscriber? Log In
Marcus 'Buchecha' Almeida – +99kg Champion
Buchecha is an athelte who picks and chooses when to compete on his own schedule (and with 11 world titles, he's allowed this benefit); the +99kg ADCC gold medalist went on to win select super fights in 2018 and captured yet another ultra-heavyweight IBJJF World Championship gold medal.
In one of the most riveting moments of the event, Buchecha gave Leandro Lo his absolute gold medal instead of claiming it for himself, cementing his legacy as one of the most incredible athletes jiu-jitsu has ever seen.
Gordon Ryan – 88kg ADCC Gold Medalist
Gordon Ryan had a relatively quiet year until he took double gold at No-Gi Pans earlier in September. The Danaher Death Squad leader has certainly made things interesting in the twilight weeks of 2018 though, reigniting call-outs with Felipe Pena and Erberth Santos as well as the promise of a gi competition debut.
It was just announced earlier this week that Gordon Ryan is set to face Matheus Diniz in a super Fight at KASAI Pro 4 going down Nov. 10 in New York City, and the young star has teased an appearance at No-Gi Worlds as well. We're looking forward to a flurry of activity from grappling's most wanted.
Other Major Changes
Two Of Grappling's Biggest Stars leave jiu-jitsu for MMA
Though they probably begrudge getting stacked side-by-side, Garry Tonon and Dillon Danis have both made the jump from full-time grapplers to MMA athletes. Each man as secured one win in their respective organizations (Bellator For Danis, OneFC for Tonon). Currently, Danis is supporting Conor McGregor ahead of his fight with Khabib Nurmagomedov At UFC 229 and Tonon has announced that he should be fighting against for ONE very soon.
sickos pic.twitter.com/9nNjblWGl3

— Dillon Danis (@dillondanis) September 18, 2018
Nicky Ryan Lives Up The Hype
Nicky Ryan lept onto everyone's radar in late 2016 when he took third place at the 2016 ADCC East Coast trials as a 15-year blue belt. He then went on to place second at the 2017 ADCC West Coast Trials a few months later, displaying an advanced guard and a well-developed system of attacks. His run at the 2017 ADCC world Championships was cut short by AJ Agazarm, but Nicky regrouped and went on the attack in 2018, an excellent year so far highlighted by a HUGE win over 10th Planet's Geo Martinez at KASAI Pro 2.
Nicky Ryan vs Geo Martinez – KASAI Pro 2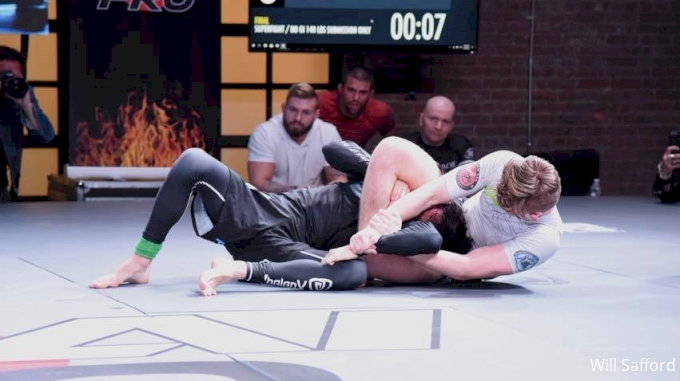 Unlock this video, live events, and more with a subscription!
Get Started
Already a subscriber? Log In