A brown belt proves once again he can beat world class black belts, a teenager struts his stuff at ADCC Trials and more in your essential Weekend Recap.
Spyder Invitational BJJ Championship: Alves Shines
Gui Mendes told us way back that Alves (pictured top) was a special talent, but who could have predicted what would do in 2018? After narrowly losing in final the World championships in June as a purple belt, Alves was promoted to brown belt by his coaches the Mendes brothers.
He bounced back like nothing had happened, and went on to beat 2018 black belt World champ Jamil Hill at the Spyder Quarterfinals. His win was no fluke, because he followed it up last weekend with a win over Paulo Miyao in the final to become the 2018 Spyder -76kg champion!
Spyder's mission of putting brown and black belts together into what are two absolute divisions (under 76kg and over 76kg) has created some match-ups we would never otherwise see, and these have evolved into results we could never predict.
Watch the entire Spyder Invitational replay here
---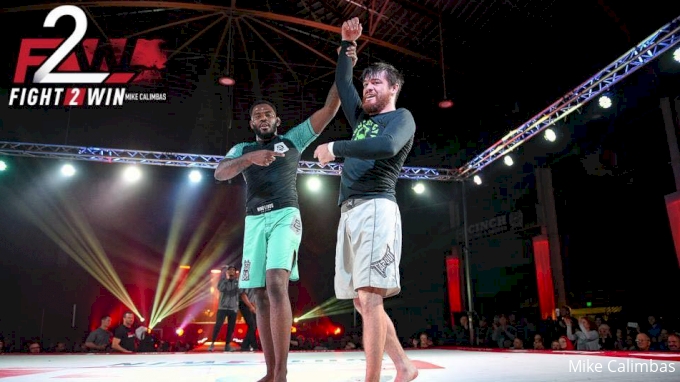 Fight 2 Win 92: Wright Edges Out Cooper
The non-stop traveling submission-only grappling show that is Fight 2 Win returned to their home base of Denver, Colorado for their 92nd show, which was headlined by a no-gi match between Bill Cooper and Isiah Wright.
Cooper was at one time one of the brightest young prospects in American jiu-jitsu. As the years the 31-year-old is now almost old-school. Wright is a young submission-hungry black belt local to Denver and a regular face on the Fight 2 Win circuit.
Wright managed to get a win over Cooper in an entertaining and competitive bout that was declared a split decision by the three judges.
---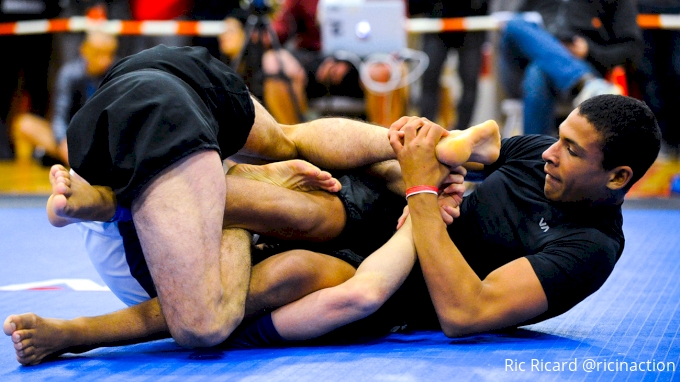 ADCC Trials: 15yo Tye Ruotolo Goes Far in Stacked 66kg Division
The Ruotolo Twins are pretty well-known for a pair of kids who only just got their blue belts a few months ago! From videos of them tooling up kids in local tournaments to high praise from their Atos coaches and their RVCA sponsorship, they're among the most familiar young faces in the game.
The brothers Kade and Tye entered the 66kg division at ADCC East Coast Trials, and while both won their opening matches it was Tye who managed to go the furthest. Tye defeated J. Rosales with an unorthodox shoulder attack from a crucifix that looked kind of like a "legmura". Wins over leglock specialist Robert Diggle and black belt technician Adam Benayoun followed before Ruotolo lost to overall winner Ethan Crelinsten.
---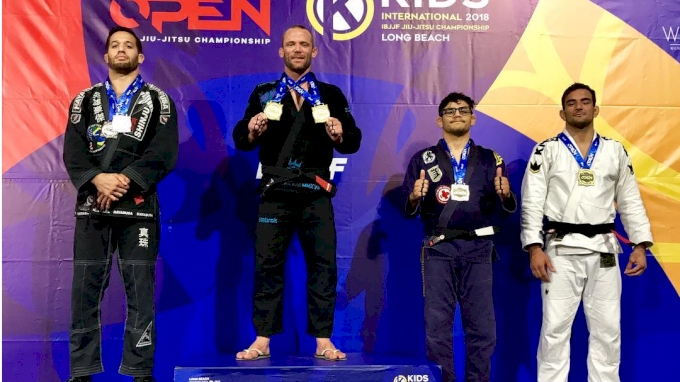 IBJJF Long Beach Open: Double Gold for Josh Hinger
Having flirted with competing in the Masters divisions of late, Josh Hinger showed he's still got what it takes to beat the youngsters by winning double gold at the IBJJF Long Beach Open.
36-year-old Hinger took top spot by winning four matches all by submission. Watch out for Josh as he makes his Fight 2 Win debut in December against Rafael Lovato Jr in a no-gi match, which should be very entertaining.
---
Claudia do Val Closes Out Eurotrip with Gold Gold Gold
Just leaving this here. Two-time IBJJF World champ Claudia Do Val competed in ten IBJJF events in five countries and came away with 10 gold medals.