2018 Abu Dhabi Grand Slam Rio De Janeiro
ADGS Rio: No Clear Favorite in Insanely Deep 69kg Division
ADGS Rio: No Clear Favorite in Insanely Deep 69kg Division
Included in the division are Brazilian champions, Grand Slam medalists and an injection of new blood in the form of three new black belts.
Nov 16, 2018
by Michael Sears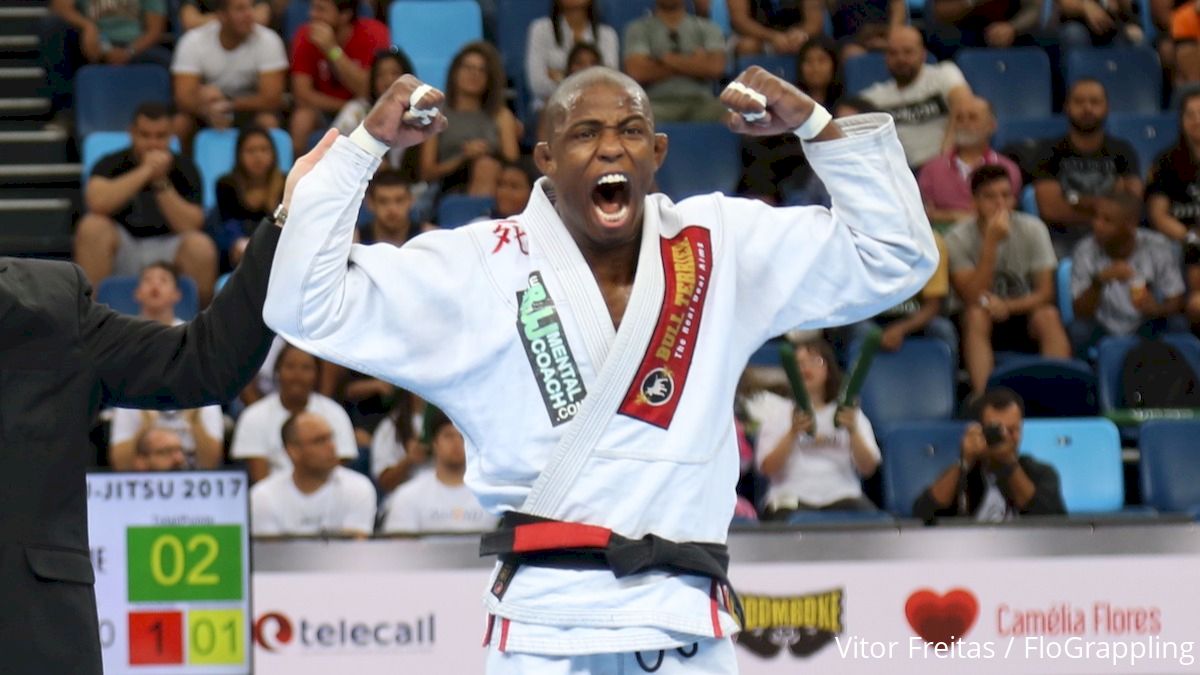 The 69 kg bracket is an insanely deep 24 competitor bracket with no clear favorite. Included in the division are Rafael Mansur (NS Brotherhood), Alexssandro Sodre (Clube Feijao), Joao Mendes (Atos), Isaque Paiva (Saikoo), Alexandre Vieira (BTT), Richar Nogueira (Cicero Costha), Victor Moraes (Cicero Costha) and Yago Rodrigues (CTMR).
Mansur was the Brasileiro champ earlier this year, defeating Gianni Grippo in the final. He has been on the podium at the Rio Grand Slam in three consecutive years but has yet to take home gold from this event.
Veteran competitor Isaque Paiva was the champ here in 2016. Last season Victor Moraes finished second at the London Grand Slam along with third at both Abu Dhabi and Los Angeles. Alexandre finished third in Tokyo in 2017.
Alexssandro Sodre, Richar Nogueira and Joao Mendes are both new faces to the black belt division after being promoted earlier this year. Sodre was the 2017 brown belt World champ at light-featherweight.
Mendes finished second and third in the world at brown belt feather in 2017 and 2018. Nogueira was a two-time Worlds runner up at brown belt featherweight, losing to Jamil Hill in the 2016 final and finishing second again this year.
Watch the 2018 Abu Dhabi Grand Slam Rio de Janeiro LIVE or On Demand on FloGrappling, November 16-18