2018 Abu Dhabi Grand Slam Rio De Janeiro
Your Complete Guide to The Women's Brown-Black Belts Divisions at ADGS Rio
Your Complete Guide to The Women's Brown-Black Belts Divisions at ADGS Rio
There are more women signed up for the 2018 Abu Dhabi Grand Slam Rio de Janeiro than any other event of the season. Here's what you need to know.
Nov 17, 2018
by Michael Sears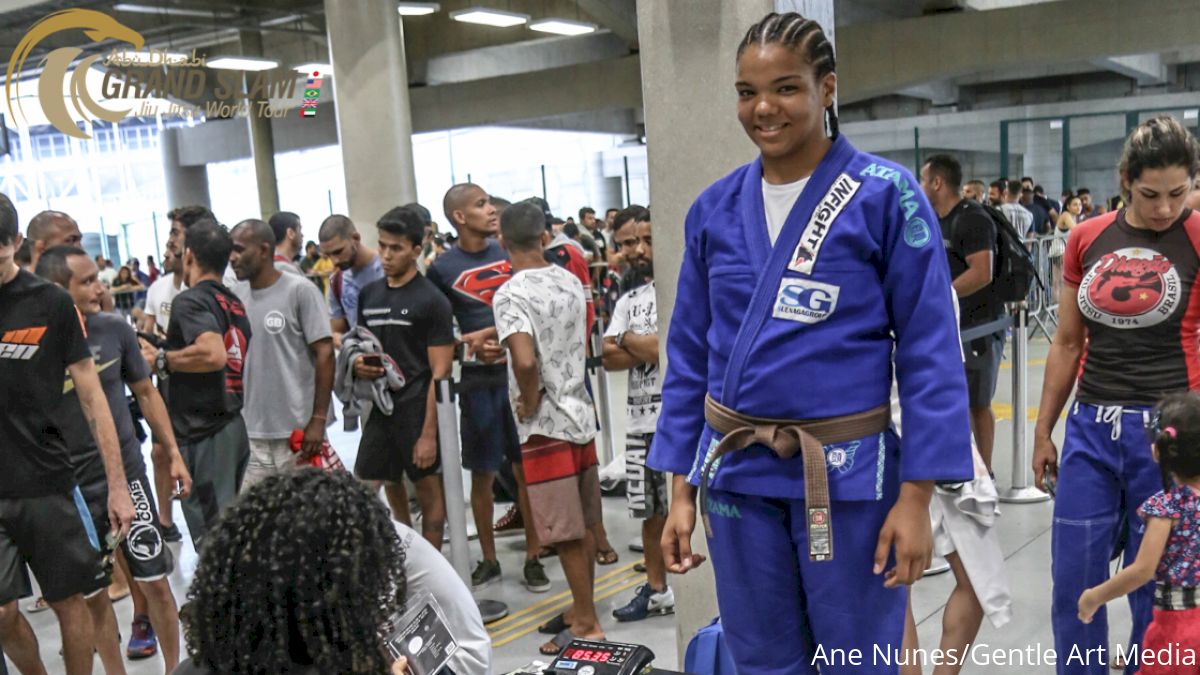 Mayssa Bastos (GFTeam) and Gabrieli Pessanha (Infight) are currently tied for second place in the UAEJJF women's brown/black belt rankings with 400 points after both taking gold at the Grand Slams in Tokyo and Los Angeles. With first place Larissa Paes not registered for Rio, both women have a shot at taking over the top spot in the UAEJJF.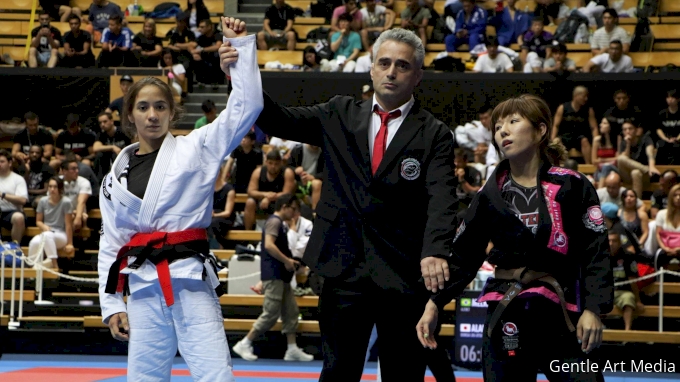 Mayssa Bastos
While still a brown belt, Bastos finished second overall in the 2017-18 end of season rankings with 1340 points from five gold medals and two silvers. Mayssa dominated the women's 49kg brown/black division for two seasons in the UAEJJF, winning the Abu Dhabi World Pro in back to back years. Mayssa also won the Grand Slams in Tokyo, Los Angeles, Rio and Abu Dhabi last season.
18-year-old Pessanha only recently received her brown belt, after completing the IBJJF double grand slam at purple in 2018. Gabi made a big statement at the Abu Dhabi Grand Slam Los Angeles when she defeated reigning two-time women's black belt World champ Nathiely de Jesus 4-2. Waiting for Gabrieli in the 10-woman 90 kg bracket in Rio will be 2018 European champ Carina Santi (G13), another formidable test for the young brown belt.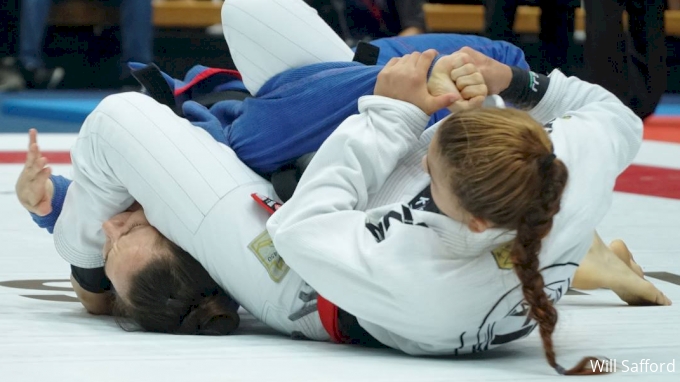 Amal Amjahid
At 55 kg, Amal Amjahid (CENS) and Amanda Monteiro (GFTeam) is shaping up to be one of the best rivalries of this generation. Including the 2017 Worlds final as brown belts, Amal and Amanda are 2-2 against each other. Amal decisively won the last two meetings, including a dominant submission victory in the 2018 Abu Dhabi World Pro final. Amanda would go on to win Worlds in her first year as a black belt not long after the World Pro.
Adding to the depth of the 55 kg bracket is 2017 Abu Dhabi World Pro and World champ Talita Alencar (Alliance). Talita won everything in her debut year as a black belt in 2017 before being dethroned by Monteiro this year. A second-round matchup between the 2017 and 2018 World Pro champs in Alencar and Amjahid will be the first time they meet.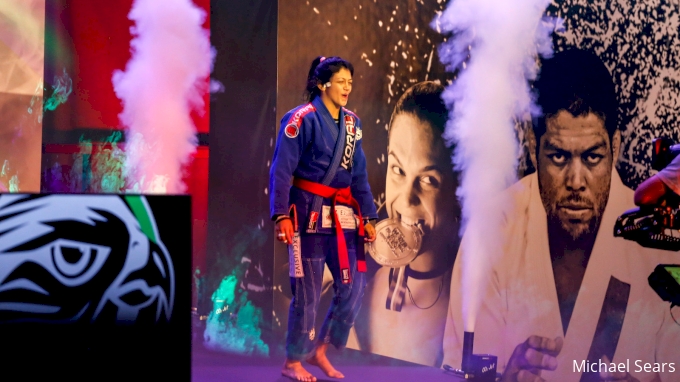 Bianca Basilio
We should expect fan-favorite Bianca Basilio (Atos) to come out on top of the 62kg division. Basilio was the champion of a stacked 62kg bracket at the 2018 Abu Dhabi World Pro and finished eighth in last season's rankings.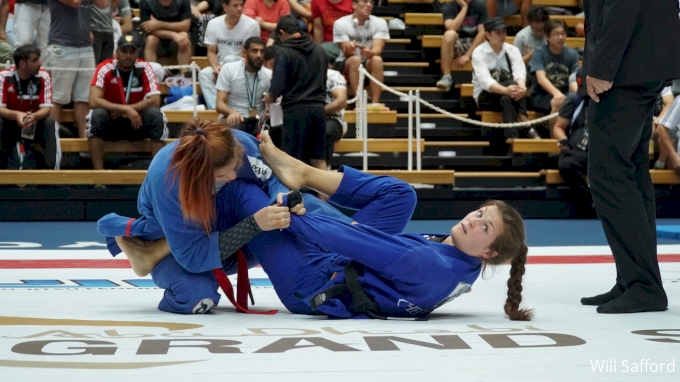 Samantha Cook
There are 16 women in the 70 kg women's brown/black belt division in Rio and no clear favorite for the title. Great Britain's Samantha Cook (Checkmat) is currently fourth in the rankings after defeating two-time World champ Claudia Do Val for gold in Tokyo. Cook has traded victories over the last year with 2017-18 third place finisher Thamara Silva (Cicero Costha), although Ferreira won the last meeting in the Los Angeles Grand Slam final. Jessica Swanson (Soul Fighters) and Renta Marinho (Alliance) should also contend for the 70kg title in Rio.
Watch the 2018 Abu Dhabi Grand Slam Rio de Janeiro LIVE or On Demand on FloGrappling, November 16-18