Gianni Grippo is unstoppable: fresh from his big win at KASAI Pro 4, he's straight into a submission-only bout with ADCC Trials winner Ross Nicholls.
We caught up with Grippo and learned that not only is he "addicted" to competing, but he's also got more plans to compete before the end of the year!
Nov 24 | 10.30 am CST

Grippo attacks for a toehold vs Paulo Miyao.
You've got a submission-only superfight against Ross Nichols at Grapplefest 3. What attracted you to this challenge?
What attracted me most was just the opportunity to take on a different challenge with an opponent I've never faced before, while also in a rule set I'm not too accustomed to competing in. As much as I enjoy competing in a points rule set, I also enjoy stepping out of my norm and taking on something new. I want to test and prove myself on all different kinds of stages, and Grapplefest has provided me that opportunity.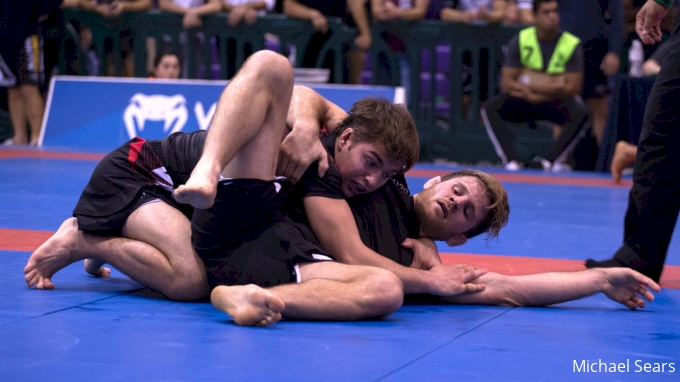 Grippo on his way to beating AJ Agazarm 9-0 at IBJJG Pan No-Gi.
You're one of the best known featherweights in the game, what do you know about your opponent?
Honestly I don't know a ton about my opponent besides that he has been competing well lately on the UK circuit and he's a recent ADCC trial winner. I don't mean to say "I don't know someone" out of disrespect or cockiness but my mental approach to training and to preparing for any match has been to focus on myself and on what I need to do to be at my very best. I respect everyone I compete with, but my main focus is on myself and improving every single day.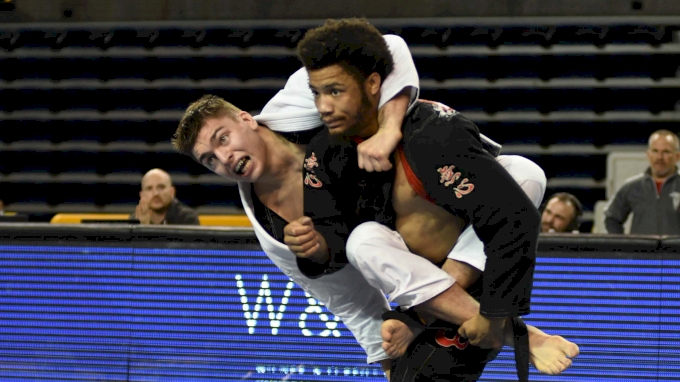 Grippo beating Shane Jamil Hill-Taylor at 2018 IBJJF Pans. Hill-Taylor would go on to win the 2018 World Championships.
It's been an eventful year for you. What drives you to stay as active as you do? You compete more in a year than some people do in 5 years.
I love competing. It's as simple as that. I enjoy the preparation that comes into it—I like the feeling of working hard towards something. I also have such an adrenaline when I compete that it is hard to describe. Competing can be scary, but it's thrilling at the same time, and I love that. I'm also addicted to that feeling of accomplishment after a tournament—even at the risk of failure, that risk is worth it to me if I have the chance to get on that high again with a win.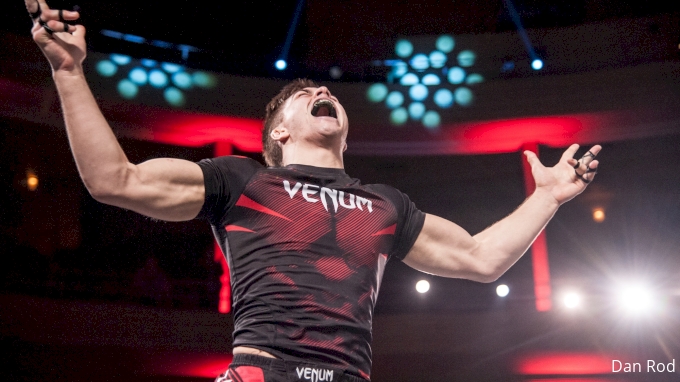 What else do you have lined up before the end of year? Any other plans to compete?
After this, I only have one more tournament scheduled for 2018 and that will be No-Gi Worlds where I haven't decided yet if I'll compete at feather or lightweight. Besides that, the focus will shift to 2019 and the goals will still be the same– continue to test myself on any and all stages that I can and seek improvement from every one of those challenges.
Watch Grapplefest 3 LIVE or On Demand ONLY on FloGrappling.com – Sat Nov 24, event starts at 10.30 am CST.