The first GrappleFest champion was crowned this evening in Liverpool, Great Britain as Ross Nicholls overcame Gianni Grippo in a 20-minute sub-only match.
Nicholls immediately sat to guard to open the match against the red-hot Grippo who seemed set on dominating his opponent's guard.
The two tussled from Reverse De La Riva until Nicholls was able to get in on a leg and attack from the inside sankaku position earning his first submission attempt of the fight. An unphased Grippo was able to defend the attack however and return to a passing position.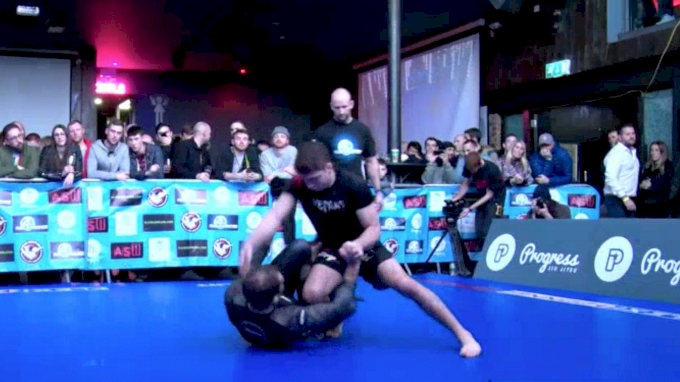 At the 14:45 mark Nicholls again attacked, this time with a straight arm lock, but again, Grippo defended and eventually worked to pass the guard around 7 minutes into the match.
By the 11:00 point Grippo established the mount and looked to bait his opponent into exposing his back. Nicholls didn't fall for it, however, and regained the half guard where he again was able to get in on Gianni's legs.
With 8 minutes left in the match, Nicholls attempted an outside heel hook, earning his third submission attempt of the match. The seasoned Grippo escaped yet again and eventually was able to pass the guard once more.
Nicholls escaped from side control with 5 minutes left on the clock and returned to RDLR where the match remained until the final bell.
Ross Nicholls earned the unanimous decision and the 80kg GrappleFest belt to wrap up the night.
Notable Matches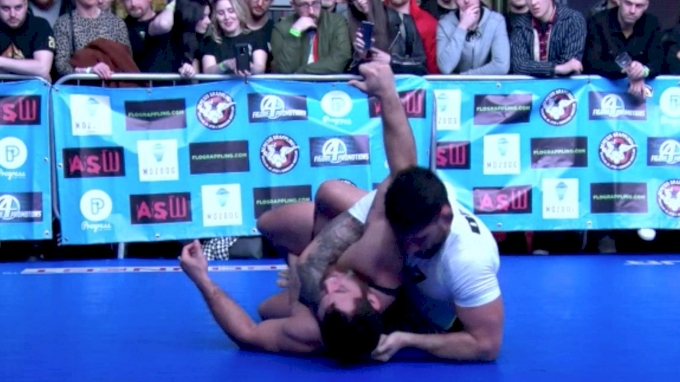 Matheus Diniz also earned the unanimous decision in his match with British black belt Daniel Strauss. Diniz dominated the match positionally, taking his opponent's back and threatening the choke before time expired.
Watch all of the matches from GrappleFest 3 right here on FloGrappling.com soon!