Fight 2 Win 95
Lovato Jr. & Hinger Ready For War At F2W 95
Lovato Jr. & Hinger Ready For War At F2W 95
This match has all the trappings of a potential battle of the year.
Nov 28, 2018
by Chase Smith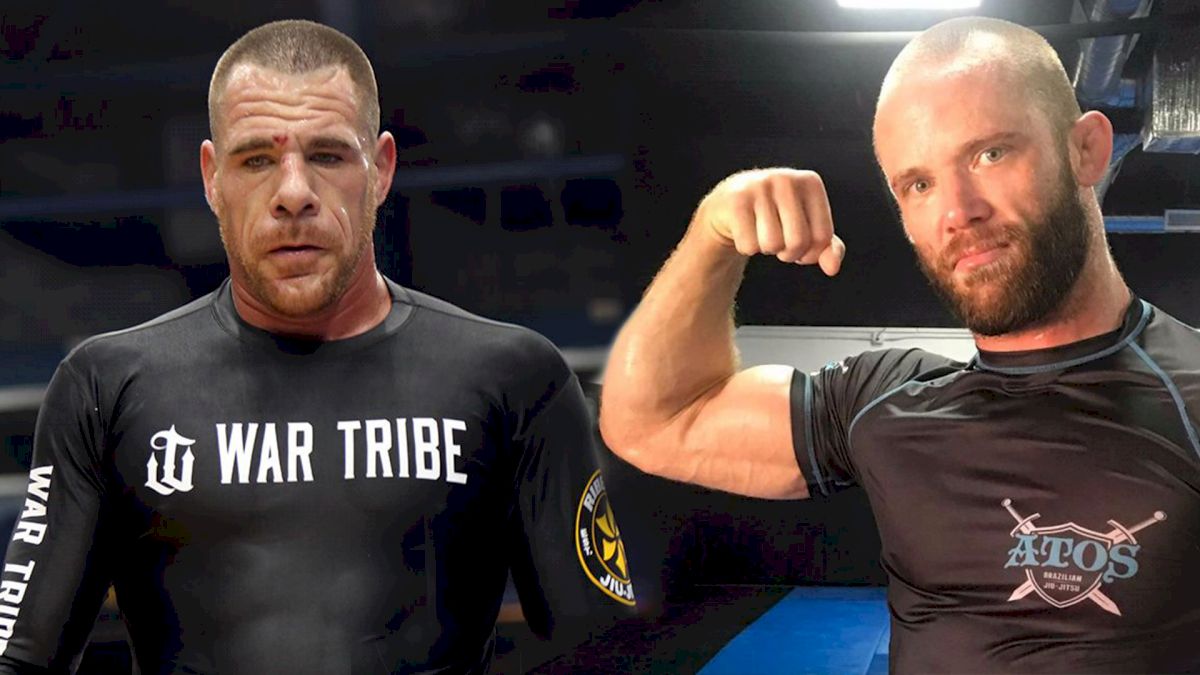 Ninety shows after they first hit the beach, Fight 2 Win is returning to jiu-jitsu hotbed that is San Diego California this Saturday. Atos, Gracie Humaita, Ribeiro, and other powerhouse teams located in the area have put forth some of their finest athletes, and the stacked show culminates in the absolutely FIRE main event between Josh Hinger and Rafael Lovato Jr.
Watch Fight 2 Win 95 LIVE Dec. 1 5:30pm PST on FloGrappling
Josh Hinger (Atos) vs Rafael Lovato Jr (Ribeiro) – Black Belt No-Gi Light-Heavyweight Title
This match has all the trappings of a potential battle of the year. Two-time no-gi world champion and monoplata machine Josh Hinger is set to take on a legend of jiu-jitsu, a former IBJJF World Champion and current MMA star Rafael Lovato Jr.
When asked about the origins of the match and what he anticipated going in, Hinger responded that "it was Seth's idea for us to fight and I was super excited about it from the beginning. I'm looking forward to the challenge; its going to be fun. I like fighting with people I respect. I don't want to give my time and energy to people I don't like."
The Atos representative continued to say that,
"I've faced Lovato Jr. before in the gi and he smashed me pretty well, but no-gi has always kinda been my thing – I've got a bit more of a system worked out in no-gi. I'm a firm believer than anything can happen – he could catch me and I can catch him.

I do care if I lose, but it's more important to me if we have an exciting match; a match that people enjoy watching."
Josh Hinger vs Murilo Santana – 2016 BJJF No-Gi World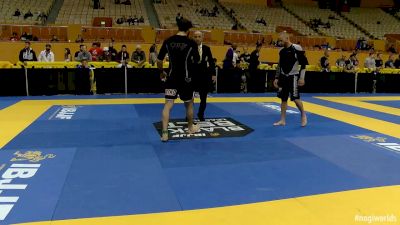 Unlock this video, live events, and more with a subscription!
Get Started
Already a subscriber? Log In
Standing across from Hinger is Rafael Lovato Jr., one of the most successful and active combat sports athletes on the planet.
Besides being the second-ever American IBJJF World Champion, Lovato Jr. has also competed at ADCC, and gone on to have a very successful MMA career – he's set to fight Gegard Mousasi Jan. 26 for the Bellator middleweight title.
As one can imagine, Lovato's conditioning is on another level, and it never ceases to amaze us here at FloGrapplong how effortlessly the Ribeiro Jiu-Jitsu representative switches between disciplines. Lovato Posses an agile, creative guard, impressive wrestling chops, and surgical passing.
Lovato Jr. had this to say about the match:
"Josh is a very dangerous no-gi competitor that never stops going forward. He is a two-time no-gi champion and I am a three-time no-gi world champ. We are both very experienced and I know he is well prepared. It is going to be a very physical and exciting battle. I'm looking forward to the challenge and to be back on the mats having fun!"