Create a free account to unlock this article!
Get Started
Already a subscriber? Log In
The master's lightweight black belt gi title was on the line this evening in Fresno, CA as Cleber Luciano took on Angel Lopez in a 10-minute sub-only match.
Luciano, the reigning lightweight champ, proved once again why he is the rightful owner of the F2W belt. Throughout the match he was able to take Lopez down, apply relentless passing pressure to get by his guard, then mount and threaten multiple chokes.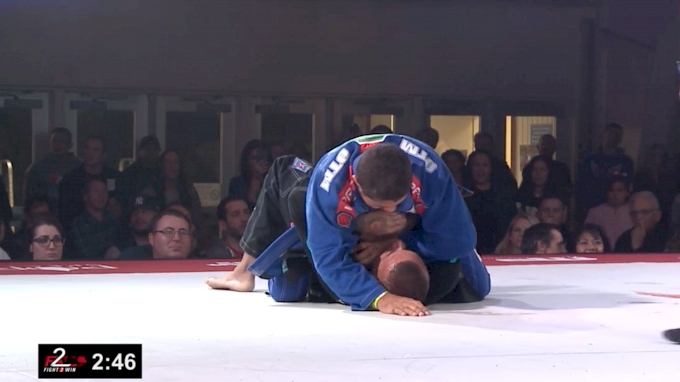 Lopez did have one submission attempt in the fight, but Luciano's dominant performance and multiple sub attempts earned him the unanimous decision, thus retaining the master's lightweight title.
Notable Matches
Cole Franson beat Bill "The Grill" Cooper on ref's decision after threatening a submission twice on his opponent's arm.
Mason Fowler also took the ref's decision in his match with Luke Bollard, which was quite possibly the fight of the night.
You'll be able to watch all of tonight's matches right here on FloGrappling soon!