Third Coast Grappling held its debut event in Houston, Texas, on Jan. 12 with the headlining superfight featuring Keenan Cornelius versus Aaron "Tex" Johnson.
Johnson, who fights out of Unity JJ in New York, stepped up on just a few weeks' notice to take on the renowned technician. It's no secret that Tex favors leg attacks, and he came out hunting for the ankles. Johnson managed to get a number of deep bites on Keenan's legs, but the Atos star would slip out and mount counterattacks that racked up the points.
Keenan would easily pass the guard and get points for positional control. He appeared close to securing an armbar more than once, only for Johnson to re-guard and resume attacking the legs.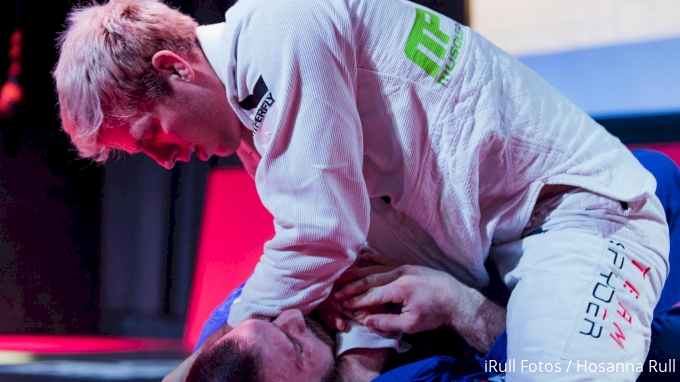 After the 10-minute match was over, Keenan had scored a monster 34 points.
"Tex is super tough. I fought him a bunch of times and he always brings the heat," Keenan said in his post-match interview.
In the co-main event Victor Pozas defeated Bill Cooper via heel hook in an entertaining no-gi match, catching the match-ending submission with only 24 seconds left on the clock. Click here for full results from the event.
Click here to watch the full event replay from Third Coast Grappling (Keenan vs. Tex starts at 3:45:00)