The Fight 2 Win crew's island adventure has come to a close as they head back to their hometown of beautiful Denver, Colorado for F2W 101.
But it seems they aren't leaving the island without some new travel partners: Tracey Goodell will also be making the journey from her home state to take on Denver favorite and F2W veteran Vanessa Wexler in what should be a solid contender for Fight of the Night!
F2W 101 also marks an important first for the organization – the debut of Fight 2 Win Judo, an event that seeks to bring Judo back to its old school roots and revitalize the art.
---
Vanessa Wexler (Gracie Barra) vs Tracey Goodell (CJJF) - 135lbs Black Belt Gi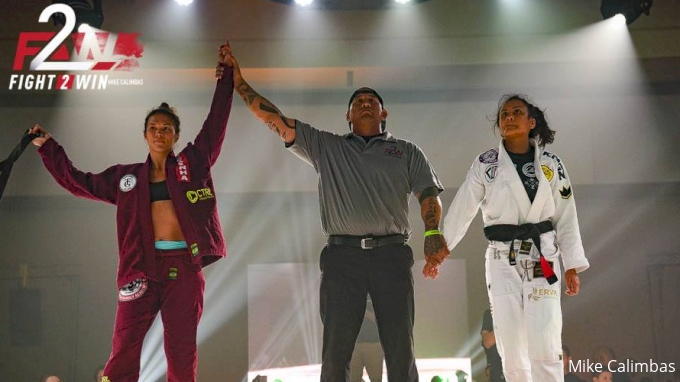 Continuing her mission to become the f2W black belt of the year for the second time running, Tracey Goodell is making the jump from Hawaii to Colorado to take on hometown favorite Vanessa Wexler.
Goodell will have no easy task in front of her though, as Wexler herself is one of the more seasoned F2W competitors to ever compete under the lights. We expect both athletes to come out guns blazing, hunting for submissions from all angles. Wexler has a fantastic guar and Goodell is a savage in the scrambles, so we're very much intrigued to see how this one plays out.
---
Javier Torres vs Ryan Reser – F2W Judo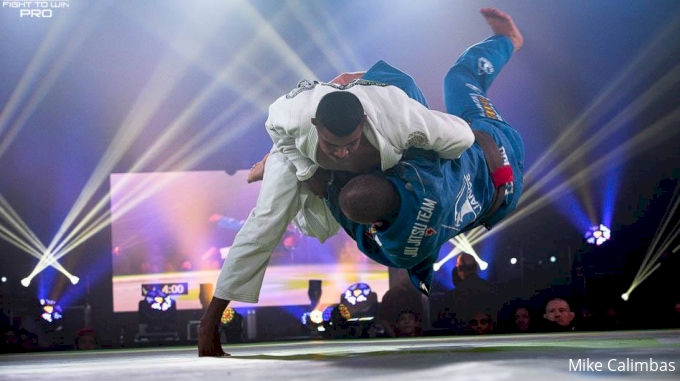 F2W 101 also sees the launch of the hotly anticipated F2W Judo series – which is old school judo rules!
U.S judo Olympian Ryan Reser and former member of the Mexican national judo team, Javier Torres. Reser represented the U.S.A at the 2008 Olympics, and was a gold medalist at the 2007 Pan American Games at -73kg. Torres is now an active MMA fighter and Bellator veteran and a black belt in both judo and jiu-jitsu.
Fight 2 Win CEO Seth Daniels– a judo and jiu-jitsu black belt himself– explained his reason for picking Reser for judo's debut on the F2W stage.
"I wanted an Olympian in the first match– his judo is old school judo, it's like watching an artist paint a masterpiece. He quit judo when they took out leg grabs– he has an amazing kata guruma and leg picks, flawless techniques."