Unlock this article, live events, and more with a subscription!
Get Started
Already a subscriber? Log In
GrappleFest is quickly becoming one of the UK's most exciting jiu-jitsu promotions and they are serving up an absolute barn-burner for the main event of their fourth show.
In a fantastic clash of styles IBJJF World Champion (in the gi) Gabriel Arges will take on sub-only kingpin Craig Jones on Feb. 23 in Liverpool, England. How will the match play out, we've got some ideas...
---
Rules
15-Minutes submission only. All submissions are legal, and a referee's decision will be given if time expires without a finish.
---
Gabriel Arges: Common Methods of Victory / Losses
Though he may not have the 'kill or the be killed' reputation of Craig Jones, make no mistake that Gabriel Arges is absolutely a finisher.
According to jiu-jitsu record keeping site BJJ Heroes, 32 out of 79 of the 2017 IBJJF World Champion's wins at black belt (40%) have come via submission. Arges favors the rear naked choke and lapel variations, as well as his trademark kneebar from 50/50 guard he calls the "kneebarges". We could only find three no-gi matches on Arges' black belt record, all from the recent IBJJF 2018 No-Gi Worlds. There he went 2-1, winning one match by submission.
Incredibly, Arges has only been submitted twice in black belt competition, both of those instances occurring when taking on a significantly bigger opponent in the absolute division.
Jackson Sousa, toehold, 2016 European Championships
Bernardo Faria, kneebar, 2016 Pan Championships
With that said, it's also true, however, that Arges hasn't competed in a format that allows heel hooks and reaping entanglements, two of Jones' primary weapons.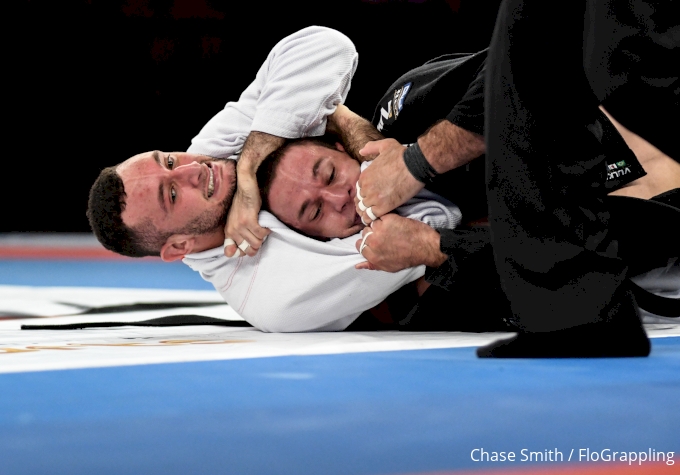 ---
Craig Jones: Common Methods of Victory / Losses
With his breakthrough performances at ADCC 2017 and EBI 14, Craig Jones solidified himself as one of the best leg lockers in the business.
Since then he's gone to finish top names like Richie Martinez and Jake Shields with various leglock attacks, but he's no one trick pony. Jones is well aware that the threat of leg attacks presents other opportunities for the finish – especially the back take. Half of his submissions last year came via rear naked choke (the same move he used to take out Leandro Lo at 2017 ADCC).
19 of Jones' 25 black belt wins have been via submission: an incredible finishing rate of 76%. 35 of his 36 black belt career matches are no-gi, with the majority in submission-only or EBI rules events.
Commitment to strategy may be Craig's biggest enemy, as he's been on the losing end of a referee's decision more than once in the past two years. But it should be noted he's only been submitted (twice) by Gordon Ryan in the same period, meaning the game he plays is not only submission-oriented, but defensively sound.
Craig Jones' famous backtake sequence against Leandro Lo – 2017 ADCC.
---
Gabriel Arges: Paths to Victory
It should be fairly clear that formula for success for each man is directly tied to the threat of the leglock.
It's our opinion that while Arges is likely quite familiar with heel hooks, he would be wise to not tempt fate by entering into any entanglements that give Jones access to his feet, including the 50/50 position. Instead, Arges should look to employ his dynamic back takes which could make or break the match for him.
Physicality will also be a key factor in a win for Arges, as Jones is significantly bigger. And as we saw when Jones faced Matheus Diniz at GrappleFest 2, he will need to find a way to penetrate through Jones' guard and not simply try to move 'around' it. Diving on a darce or guillotine to force a scramble and open a pathway to the back may be his best options.
Unlock this video, live events, and more with a subscription!
Get Started
Already a subscriber? Log In
---
Craig Jones: Path To Victory
While the gameplan for both men remains a bit of a riddle, this match is right in the Australian's wheelhouse and any deviation from past bouts would be a bit of a shock.
Look for Craig to pull guard and immediately work his half-butterfly & Z-guard attacks which serve as a home base for his leglock entries. Should Arges' pace begin to upset the rhythm, we expect him to return to closed guard and make extensive use of overhook attacks in search of kimura attacks and routes to the back.
Jones had this to say about his opponent this weekend
"It's very exciting to face someone as highly accomplished as Gabriel Arges. In terms of him as an opponent, he's very dangerous with a kneebar… That's something that I'll be paying to attention to, for sure."
WATCH: Craig Jones vs Mateus Diniz – GrappleFest2
---
Final Notes
As in any submission-only encounter, the specter of inactivity looms over this match. The reputation of Jones as a dangerous submission hunter means that a number of his opponents have chosen the path of total passivity and disengagement as the route to avoid the fearsome leglock attacks. It could also be said that Jones could be guilty of refusing to change his gameplan to the match unfolding in front of him.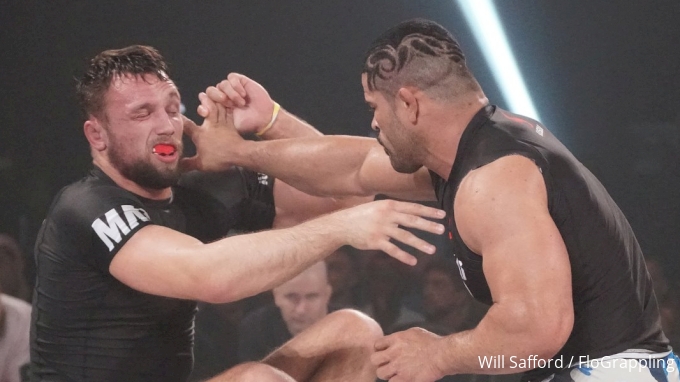 Will we see a similar scenario play out this weekend? I think not. Given that Arges has stated in interviews that he views this match as a tune-up for the ADCC Brazilian trials, we expect the Gracie Barra athlete to come out guns blazing and hunting for the finish.
Watch Craig Jones vs Gabriel Arges at Grapplefest 4 LIVE or On Demand ONLY on FloGrappling.com, February 23, 2019.