Fight 2 Win 103
Fight 2 Win 103: Pereira & Ceconi Meet in Heavyweight Clash of Generations
Fight 2 Win 103: Pereira & Ceconi Meet in Heavyweight Clash of Generations
Fight 2 Win 103 and the main card features Gutemberg Pereira vs Alexandro Ceconi and Tubby Alequin vs Hannette Staack!
Feb 26, 2019
by Rose Miller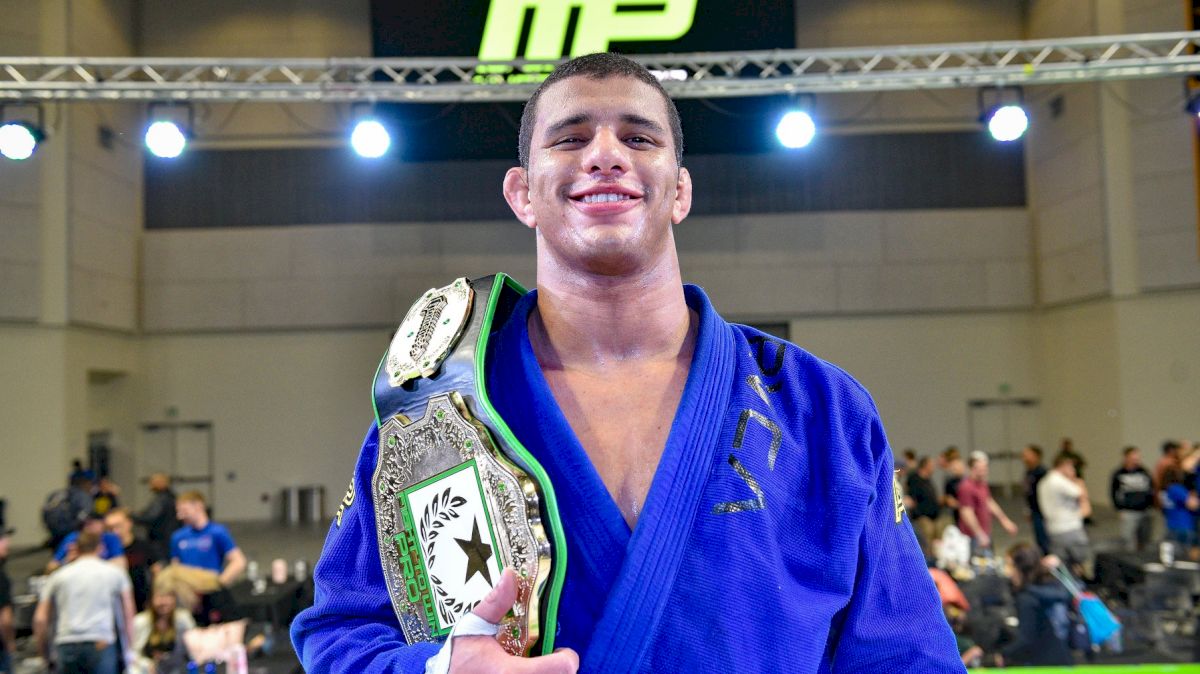 Fight 2 Win is back and they will host their 103rd event in Houston, Texas on March 1. The main event features a clash of generations as F2W masters heavyweight champ Alexandro Ceconi (Ceconi team) meets F2W heavyweight title holder Gutemberg Pereira (GF Team) to contend for the undisputed heavyweight title.
In Alexandro Ceconi we have a monument of the sport: 2x Brazilian National Champion, 2010 Abu Dhabi World Pro Champion, 2010 IBJJF Worlds Bronze medalist, and 2016 IBJJF Pan American Silver medalist.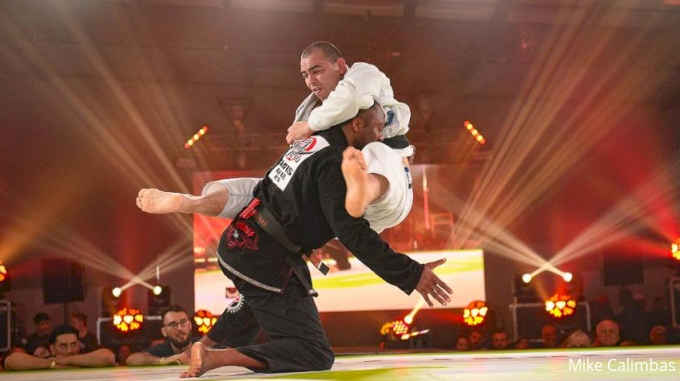 Ceconi on the attack at Fight 2 Win 66
No stranger to the submission only format, Ceconi is 2-0 on the Fight 2 Win stage. We last saw his dynamic submission-only style at Fight 2 Win 87 where he defeated Alan Shebaro by armbar to claim his masters heavyweight belt. He entered the stacked King of Mats tournament in 2018 where he had the uphill challenge of facing tough opponents like Jackson Sousa and Gerard Labinski, many of them 10 years his junior.
Ceconi's brazen pursuit of submissions will demand the same aggression and precision from the up-and-coming Pereira as they battle for the finish.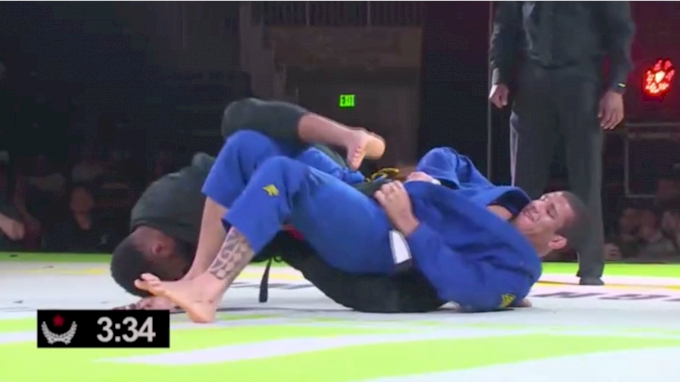 Pereira vs Spriggs
Confidence is not in short supply for FloGrappling Top-10 ranked Gutemberg Pereira. He dominated the colored belts, earning the top spot on the IBJJF Worlds podium as a purple belt in 2015 and again as a brown belt in 2017.
In his first year at black belt he earned silver in the absolute division at the 2018 Pans, establishing himself as a force to be reckoned with at the highest level of competition. Pereira also appeared in King of Mats across the bracket from Ceconi, and although this will be their first time meeting in competition,
Pereira recalls his blue belt days watching Ceconi tear up the black belt division and is excited to scrap with such an established competitor. Pereira has been vying for an opportunity to defend his heavyweight title since he earned the belt with a victory over Tim Spriggs at Fight to Win Pro 70.
The return of Hannette Staack
Generational battles is a theme of F2W 103. Five time IBJJF world champion, ADCC Champion, and one of the most renowned competitors in women's jiu-jitsu, Hannette Staack, will face a formidable opponent and Fight 2 Win veteran in Amanda "Tubby" Alequin in what is sure to be an impressive display of tenacity and skill.
Catch it all this Friday, March 1– Watch it LIVE or On Demand ONLY on FloGrappling. Matches start at 5:30pm CST.flo