KASAI Elite Grappling Championships (KASAI) today confirms that Jackson Sousa will join Kaynan Duarte, Felipe Pena, Craig Jones, and Tim Spriggs at 'KASAI Pro 5' in the KASAI World Light-Heavyweight Championship on Saturday, April 6th at Manhattan Center's Hammerstein Ballroom.
"We love the addition of Sousa to the tournament," said KASAI President Rolles Gracie. "He has been at the top of the sport, and will add to the fireworks at this event."
Jackson Sousa is a black belt under Rico Vieira, representing Checkmat Academy. He has cemented his status as one of the top athletes of his generation by claiming the following titles: IBJJF No-Gi World Champion, IBJJF Pan Am No-Gi Champion, IBJJF European Open Champion, and IBJJF World Champion (brown belt 2013).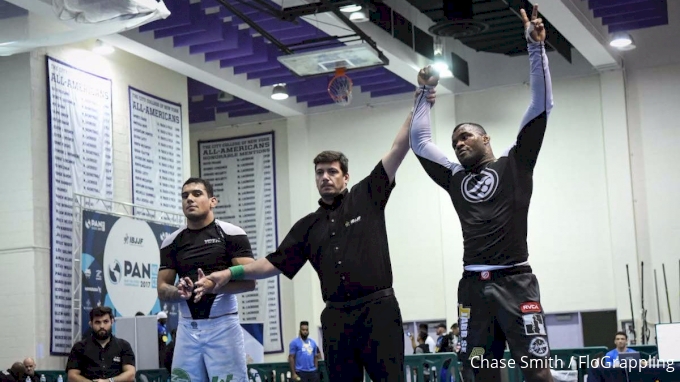 Jackson Sousa after taking home Pan No-Gi Absolute title in 2017.
In addition to Jackson Sousa, Kaynan Duarte, Felipe Pena, Craig Jones, and Tim Spriggs competing in the eight-man World Light Heavyweight Championship Tournament at 205lbs, 'KASAI Pro 5' will also feature three superfights. The first match will be between Romulo Barral vs. Marcos Tinoco. Tickets for 'KASAI Pro 5' are on sale now via TICKETMASTER.
Tickets for KASAI Pro 5 are on sale now. Watch the event LIVE or On Demand ONLY on FloGrappling.