The men's purple belt divisions lit up the opening day of the 2019 IBJJF Pan Jiu-Jitsu Championship in Irvine, CA. Of the 10 available gold medals, nine were claimed by Brazilians while the Japanese grappler Hiryu Niwa took top spot in the roosterweight division.
Every champion paid a high price for the gold, leaving sweat and sometimes blood on the mats in their pursuit of victory. The purple belts employed a wide array of attacks and maneuvers: there were the expected lapel tricks and leg-fighting as is seen in the modern game, but there was also a healthy amount of dynamic guard passing: precise grips, swift footwork and directional changes that had opponents scrambling to recover position.
There were standouts in every division. Here are five of the purple belt champions who impressed us the most.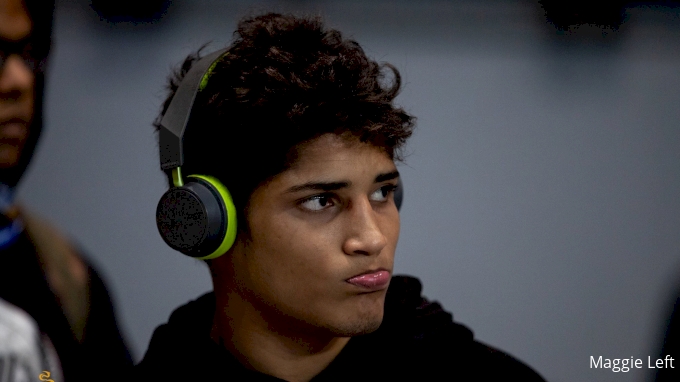 Fabricio Andrey
Light-featherweight
Andrey of Alliance is one of the powerhouse team's rising stars. The light-featherweight tore through his division today to meet Rico Staton of Team Lloyd Irvin in the final, his most competitive match of the day. They fought like cats and barely stopped moving the entire time and their match was one of the most entertaining of the day, ending 9-6 in favor of the Brazilian.
WATCH: Remember the Name "Fabricio Andrey"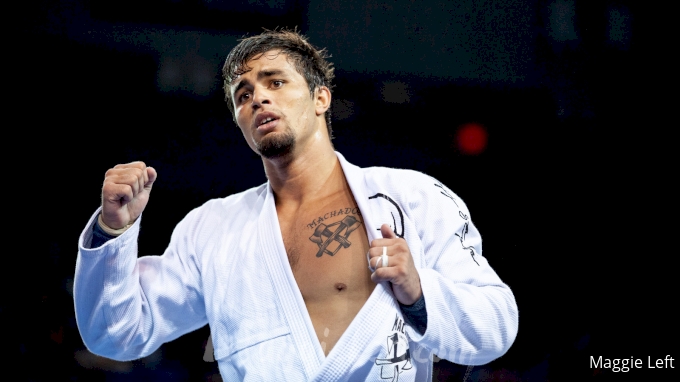 Pedro Machado
Medium-heavyweight
If you like omoplatas then you should study Pedro Machado. He and his teammate Eduardo Roque are both omoplata hunters and Machado used the attack judiciously throughout his run in both his weight class and the open division. Machado took gold at medium-heavyweight and silver in the absolute, which follows medium-heavy gold at the recent European Championships in January. If he keeps this up he should be a lock for gold at Worlds.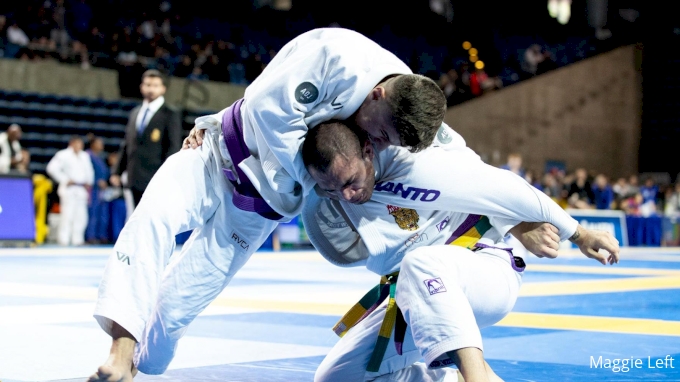 Tainan Dalpra
Middleweight
It always looks so easy for Dalpra, who submitted three opponents through to the final. It's no secret how talented the AOJ representative is; at only 18 years of age he gets promoted as fast as IBJJF regulations allow and he has won four gold medals in 2019 alone. Dalpra faced off with the rising star Jansen Gomes of Checkmat and was able to shut down the explosive youngster's movement with a series of precise back attacks. The scoreboard read 0-0 as they kept going out of bounds, but the winner was clear: Dalpra controlled the match throughout and won on advantages.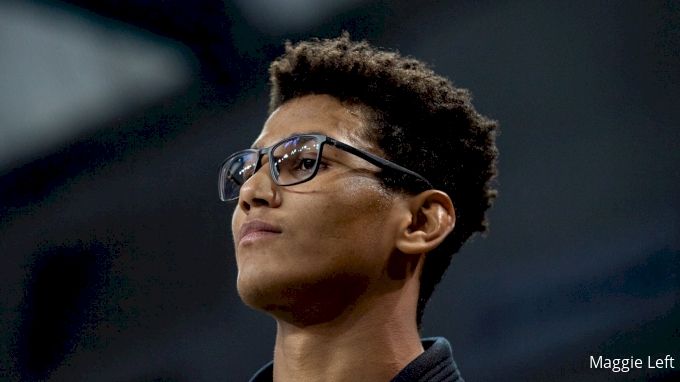 Meyram Alves
Featherweight
Five matches, five submissions: Meyram Alves is a finishing machine. Repping both Team Lloyd Irvin and Guigo, this is the second year in a row that Alves took gold in the featherweight division. He looked unstoppable en route to gold, with lightning-quick back takes and savage chokes that put two opponents to sleep. Don't blink when this kid competes!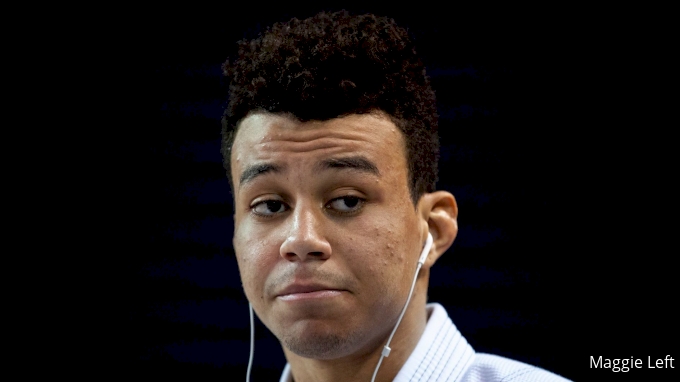 Erich Munis
Heavyweight
This is the first year that Munis has been able to compete at Pans, and what a way to mark his first tournament in the United States. Munis took double gold, winning both the heavyweight and absolute division with his dangerous guard and sharp passing. Erich is one of three Munis brothers, and he and his siblings have been operating at the highest levels of purple belt for some time (they all medalled at Euros, with Eric also taking double gold there too). Now he's got his visa and can compete in the USA, Munis is a strong contender for gold at Worlds a few months from now. Watch this space.
Links to Purple Belt Finals
Adult / Male / Purple / Rooster
Hiryu Niwa vs Darryl R. Lebus (Watch Final)
Adult / Male / Purple / Light-Feather
Fabricio Andrey vs Rico Staton (Watch Final)
Adult / Male / Purple / Feather
Meyram Maquiné Alves vs Yaroslav Blazhko (Watch Final)
Adult / Male / Purple / Light
Andy Murasaki vs Lucas Protasio (Watch Final)
Adult / Male / Purple / Middle
Tainan Dalpra vs Jansen Gomes (Watch Final)
Adult / Male / Purple / Medium-Heavy
Pedro Machado vs Adam Bradley (Watch Final)
Adult / Male / Purple / Heavy
Erich Munis vs Dominic Pica (Watch Final)
Adult / Male / Purple / Super-Heavy
Guilherme Guedes vs Diego Vasquez (Watch Final)
Adult / Male / Purple / Ultra-Heavy
Wallace Costa vs Taylor Kettler (Watch Final)
Adult / Male / Purple / Open Class
Erich Munis vs Pedro Machado (Watch Final)