Fight 2 Win 106
Fight 2 Win 106: Cyborg, Antunes, Formiga Showcase Best of Sub-Only
Fight 2 Win 106: Cyborg, Antunes, Formiga Showcase Best of Sub-Only
Roberto Cyborg Abreu commands a powerful presence in South Florida, and so it was only fitting that he should appear in the main event of Fight 2 Win 106.
Apr 2, 2019
by Hywel Teague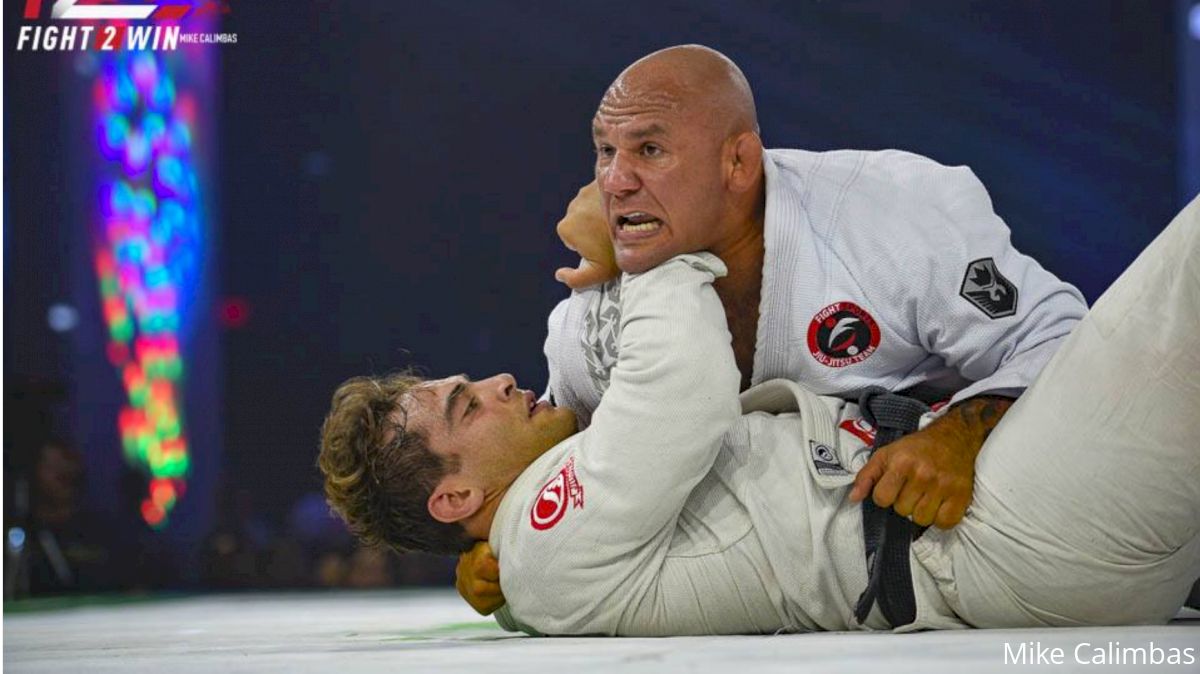 Roberto Cyborg Abreu commands a powerful presence in South Florida, and so it was only fitting that he should appear in the main event of Fight 2 Win 106 in Fort Lauderdale. Joining him would be Luiz Panza, the renowned leg locker from Checkmat, flying in from California to take on Cyborg in his back yard.
The bout played out much as you'd expect: Panza worked his flexible guard and threatened for leg attacks, even using a Cyborg-Signature tornado guard attack to try and catch a kneebar. Cyborg's base and poise from top was rock solid, however, and he anticipated every attack coming his way, never finding himself out of position.
Panza is incredibly flexible for a man his size (he is a a super-heavyweight, after all) and tried to catch Cyborg in the transitions but this allowed Abreu an opportunity to pass the guard and settle into side control around three mins into the match.
Once he got on top, the 38-year-old Cyborg denied Panza the ability to recover guard, moving from side to knee ride, taking the back and more. He even busted out the infamous knee-on-neck! Panza finally got his guard working again with around 2.30 leg but Cyborg stayed tight and pressured the Checkmat black belt right until the end to win via a unanimous decision.
Cyborg is a multiple-time F2W veteran and is sure to return for more – keep an eye out for upcoming F2W cards for info.
Antunes and Alencar Dazzle With Non-Stop Dynamic Jiu-Jitsu
Talita Alencar and Karen Antunes are both known for their aggressive and attacking jiu-jitsu. Both of them were silver medalists at Pans, and the last time we saw them compete was in a no-gi match back in 2016.
It was off to a fast start with Talita hunting for a calf crush early, only for Antunes to respond with a dangerous toehold and later a deep flying triangle that had the Alliance team member in peril. Antunes kept up her onslaught, going for a kimura to armbar attack when Alencar tried to pass the guard.
Alencar knew that the submission-only ruleset would have put Antunes ahead in the judges' eyes, and so she answered with a kneebar attempt but it wasn't enough. Antunes escaped and resumed her attacks until time ran out, winning via unanimous decision. This gives Antunes the Fight 2 Win flyweight title, and offers her an opportunity to highlight her dynamic jiu-jitsu once again on the F2W stage.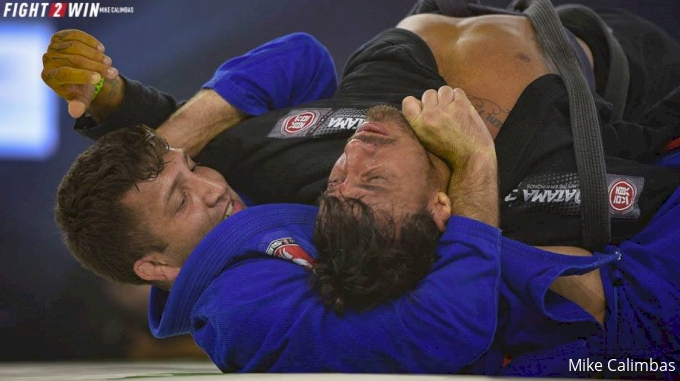 Formiga Secures Choke Over Pulga For Masters Title
Soul Fighters co-founder Rafael "Formiga" Barbosa showed off his clinical technique with a choke over Fight Sports rep Alexandre "Pulga" Pimental in a Masters black belt lightweight title bout.
Formiga looked smooth as always and avoided the unorthodox and tricky attacks of Pimental to finis with a choke from the crucifix.
Notable Results
The stacked show contained more than enough entertainment on the undercard.
• Enrico Cocco tapped out Travis Magalit with an armbar to win the F2W Masters no-gi welterweight title.
• Checkmat's Catherine Fuhro Perret stepped up on super late notice to take a split decision win over Luanna Alzuguir.
• Vitor Schlosser defeated Kevin Gallagher by decision to become F2W Masters No-Gi light-heavyweight champion.