KASAI Pro 5
Under the Microscope: Analysis Of The KASAI Light Heavyweight Tournament
Under the Microscope: Analysis Of The KASAI Light Heavyweight Tournament
KASAI Pro 5 brings us eight of the best 205lb no-gi grapplers on the planet going head-to-head in a round-robin tournament.
Apr 5, 2019
by Chase Smith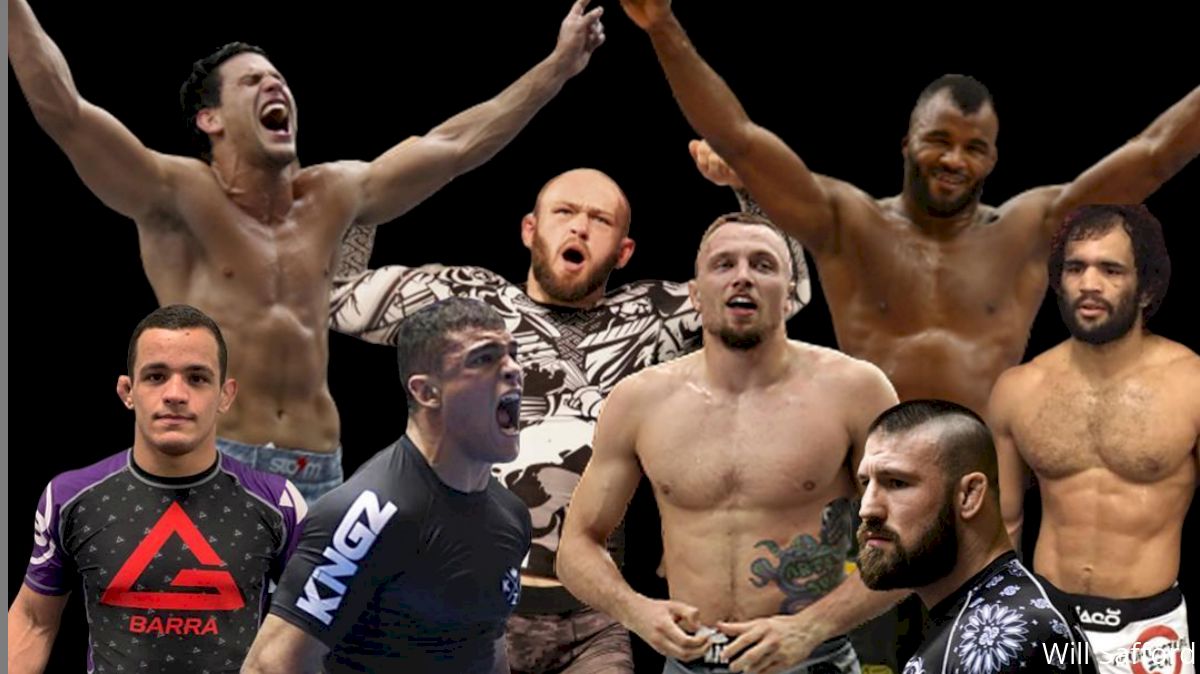 Unlock this article, live events, and more with a subscription!
Get Started
Already a subscriber? Log In
KASAI Pro 5 brings us eight of the best 205-pound no-gi grapplers on the planet going head-to-head in a round-robin tournament that is sure to be one for the history books.
Competitors include ADCC champ Felipe Pena, Australian no-gi specialist Craig Jones, rising stars Aaron "Tex" Johnson, Kaynan Duarte, and more. As always, the group of eight will be divided into two groups, the winner of each group meeting in the final.
Read on to see the layout of the divisions and how each athlete stands up in the face of the competition.
Romulo Makes KASAI Pro 5 Predictions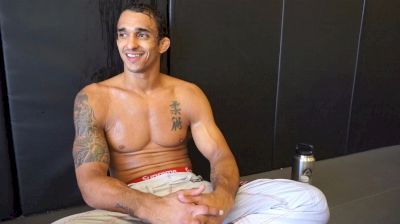 Unlock this video, live events, and more with a subscription!
Get Started
Already a subscriber? Log In
---
Group A: Felipe Pena, Jackson Sousa, Aaron "Tex" Johnson, Valdir "Baby Monster" Arajuo
Felipe Pena
Make no mistake, Felipe Pena is the man to beat at in the KASAI Pro 5 205-pound tournament.
He's an ADCC Absolute Champ, IBJJF No-Gi World Champ, and IBJJF Gi World champion. Notable wins include two victories over Gordon Ryan, Rafael Lovato Jr., and Buchecha—and that's just from one event.
Key strengths coming into KP5 include submission defense (Pena has negated and countered Gordon Ryan's leg entanglements twice already), and he's a master of the IBJJF ruleset—should he need to find a way to score—there should be little doubt that Pena will find a way to execute.
Considering that KASAI uses a hybrid ruleset of IBJJF points with heel hooks, he stands in good position to capitalize on all of his strengths.
The toughest matchup in Group A for Felipe Pena will likely come from Jackson Sousa—the two have had close battles before, including the 2015 No-Gi World Championship final where Felipe beat Jackson by two points.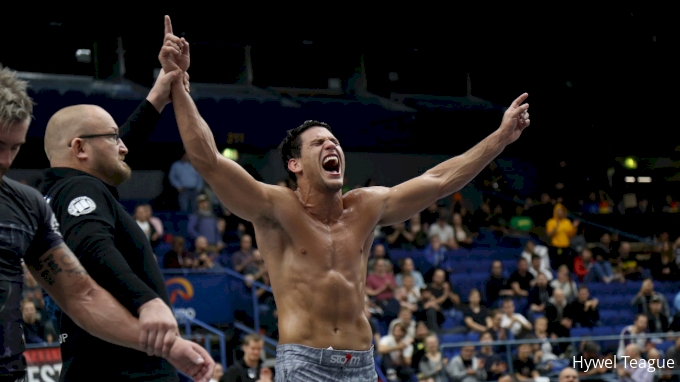 Jackson Sousa
As mentioned Jackson Sousa arguably has the strongest chance of picking up a win over the favorite Felipe Pena—the two have locked horns before and the score was only decided by a lone sweep. It's been nearly three and a half years since that moment, and both athletes have evolved considerably since then.
With that said, Sousa will also need to gain revenge over the beast Tex Johnson if he intends to advance to the finals—the pair met at the 2018 No-Gi Pan Championships and Tex was able to submit Sousa with a lightning-quick ankle lock. Sousa rarely makes the same mistake twice and will be bringing that lesson with him to the KASAI arena.
Jackson's wrestling is among the best in the group and will play a key role in any victories he takes home, but how he negates the leglock game of the rest of competitors is perhaps the crucial factor for the Checkmat athlete's potential success.
Aaron "Tex" Johnson
Tex Johnson burst into the limelight at the end of 2018 with incredible performances at No-Gi Pans and ADCC Trials, taking top honors at both. The Unity jiu-jitsu representative is probably best characterized as a brawler (in the grappling sense) with an appreciation of a good leglock and "breaking shit" in general.
Keys to success: Felipe is the clear favorite of the group, but submission wins count for more than a points victory in KASAI's tournament criteria. As a veteran of the KASAI format and a man with a one-track mind surrounding the submission, Tex could vault himself into the final by racking up the most finishes in Group A.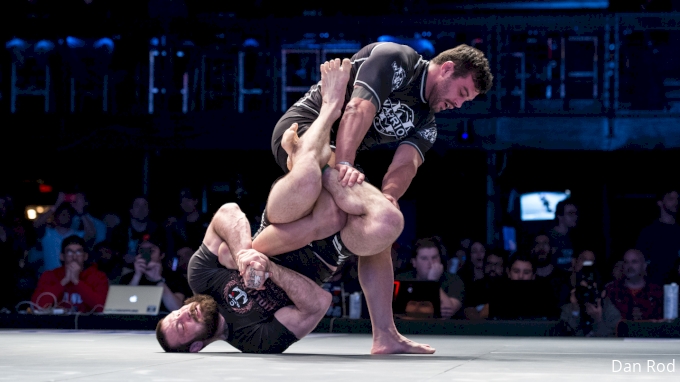 Valdir "Baby Monster" Araujo
Perhaps the darkest horse in the event, Baby Monster presents an interesting riddle for the rest of the competitors in Group A.
What we do know?
He's a two-time ADCC trials silver medalist—one of those medals was picked up just last week at the Brazilian trials.
He's had a lengthy MMA career, including an appearance on Ultimate Fighter 21 and a 20-minute title fight with Chris Weidman in Ring of Combat 33 in 2010.
He's one of Cyborg's main training partners at Fight Sports.
What does this tell us? Well, he's assuredly tough as nails, has a solid understanding of leglocks, and is likely quite comfortable on his feet. He'll also have the element of surprise on his side.
---
Group B: Craig Jones, Kaynan Duarte, Jon Blank, Pedro Marinho
Craig "F**K Craig Jones" Jones
How times have changed: in a group full of surging newcomers, Craig Jones has assumed the role of the grizzled veteran.
The Aussie no-gi specialist has spun his ADCC breakout performance into a two-year whirlwind of pro-show appearances, and he's now considered an A-list athlete for any professional tournament. An intended consequence of regular elite competition is an evolved skill set, and Jones' has transformed from a leglock specialist to a multi-dimensional killer (see his match with Gabriel Arges at GrappleFest 4 to see some wicked passing).
Stylistically, we're eager to see Jones' take on Duarte and Jon Blank. Duarte is elite as they come in the IBJJF rules, but the inclusion of heelhooks raises a massive question. Meanwhile, Jon Blank is certainly familiar with the sub-only style of play Jones brings to the table, but how he addresses someone at the Australian's level is yet to be seen.
Unlock this video, live events, and more with a subscription!
Get Started
Already a subscriber? Log In
Kaynan Duarte
Kaynan Duarte is the 2018 FloGrappling breakout athlete of the year and on track to become Atos' next superstar. He qualified for 2017 ADCC World Championships as a teenager by winning Brazilian trials, and just in 2019 alone, he's already picked up gold medals at the European and Pan Championships.
While it's true that Duarte captured first place at Won No-Gi Worlds in late 2018 and notably had a thrilling match with Gordon Ryan at no-gi Pans, Duarte's familiarity with heelhooks is the lone dark cloud hanging above his head this weekend at KASAI.
Should he be able to negate the leg attacks, he could very well steamroll through the rest of the competition.
Keep an eye out of his brutal guillotine attacks.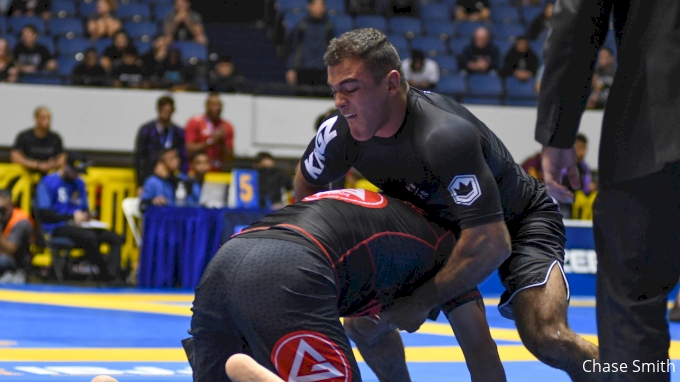 Jon "Thor" Blank
Jon "Thor" Blank has all the ingredients required for the making of an upset.
Though Craig Jones and Kaynan Durate hold positions as the favorites of Group B, Blank's style is perfectly suited for KASAI's format. He is an excellent wrestler, a phenomenal leglocker, and aggressive as they come.
Despite not yet claiming the star power of some of the other athletes on the card, Blank has had stellar showing in the past, including earning a silver medal at ADCC trials a few weeks back. He's also a combat jiu-jitsu champion. We think Blank matches up quite well with all combatants in Group B and has positioned himself to turn some heads this weekend.
Watch: Training with Jon 'Thor' Blank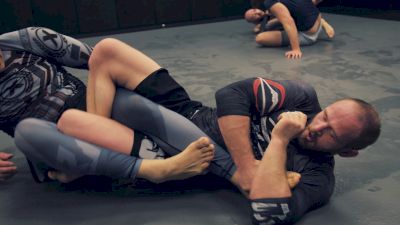 Unlock this video, live events, and more with a subscription!
Get Started
Already a subscriber? Log In
Pedro Marinho
Pedro Marinho is a purple belt training under Felipe Pena and the KASAI Qualifier winner.
We saw from Marinho's performance at the Elite Grappling Championships that he has elite level guard passing and isn't afraid to dive on a guillotine attack from anywhere.
Already an accomplished purple belt competitor, Marinho has Brazilian Nationals and No-Gi Worlds, however, making the jump from purple belt to challenge the best black belt athletes in the world is tall order, and we're eager to see if the 22-year-old can rise to the occasion.