KASAI Pro 5
KASAI Pro 5's Baddest Competitors: Duarte The Conquerer, Tex The Destroyer
KASAI Pro 5's Baddest Competitors: Duarte The Conquerer, Tex The Destroyer
The finalists of the 8-man 205lb tournament at KASAI Pro 5 had very different paths to the ultimate encounter. Let's look at their performances.
Apr 7, 2019
by Hywel Teague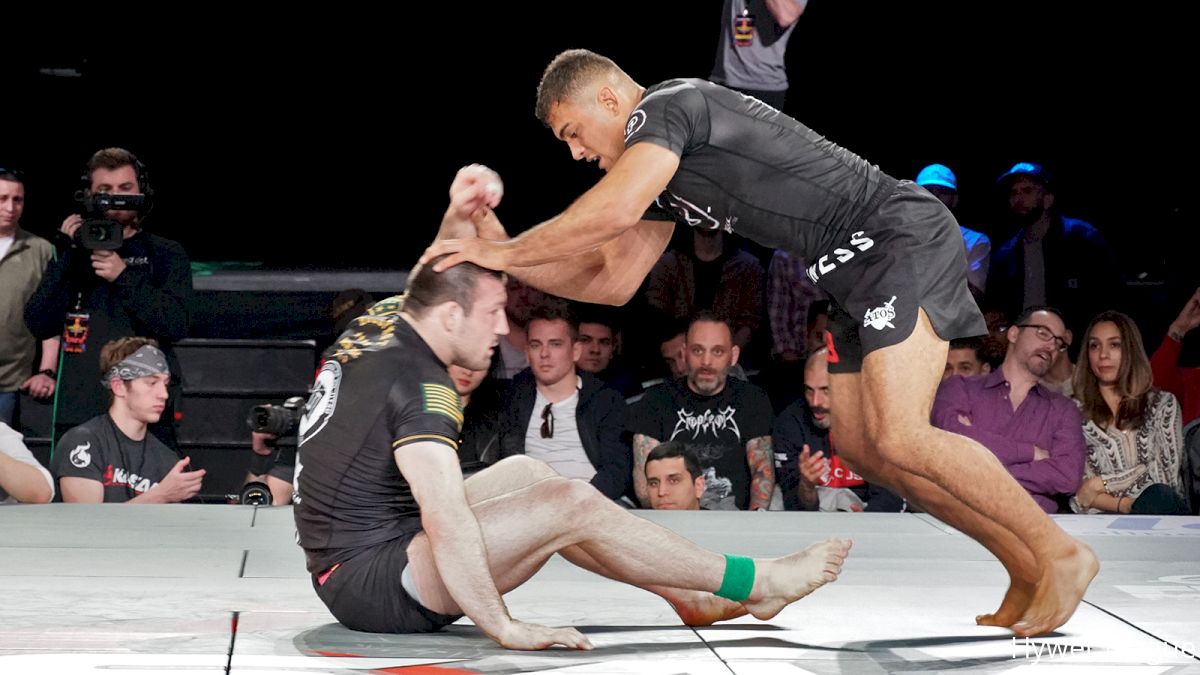 The finalists of the 8-man 205lb tournament at KASAI Pro 5 had very different paths to the ultimate encounter.
Both Kaynan Duarte and Aaron "Tex" Johnson put in powerful performances and enjoyed success against some of the best grapplers in the world.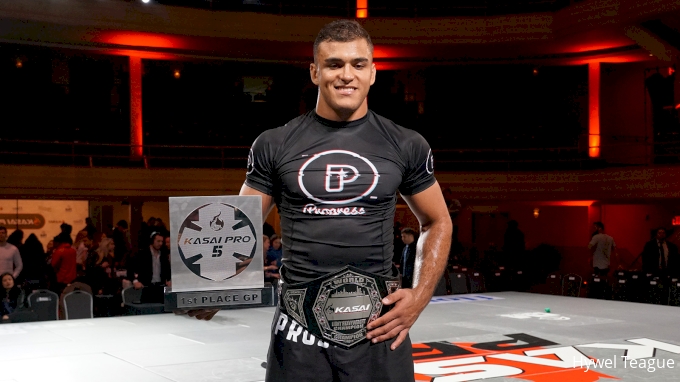 Duarte, equal parts technician and physical titan, smoothly moved through the opposition scoring a total of over 30 points and a crushing submission against the standout Craig Jones to claim the title of champion.
The Brazilian easily handled both Jon Blank (winning 9-0) and Pedro Marinho (10-1), a clear display of the gulf between him and even high level competitors. His masterful counter of Craig Jones's leg lock attack to take the back shows he's got tricks up his sleeve, too.
Kaynan has been winning titles and gold medals almost everywhere he goes, and he adds the KASSI 205lb strap to his collection. The sky truly is the limit for this 21-year-old.
The only disappointment of the night was that we were denied an opportunity to see Duarte vs Felipe Pena, a match the vast majority of people expected to see in the final. Tex derailed those plans and gave us an altogether different final that showcased twice in one night that Kaynan has absolutely no problem dealing with the leg attack game.
Watch:
Johnson, the infamous berserker known for his leg locks, defied all expectations by submitting the ADCC absolute champion Felipe Pena in a little over a minute with a brutal heel hook.
It was Tex's third match of the night at that point, and his second submission. Tex's inside heel hook is a fearsome weapon, and he used it to tap out Jackson Sousa in his opening match of the tournament.
Sousa was able to avoid damage by verbally tapping while in danger. Not so for Pena, who fought until the last second and paid the price for letting Tex go belly down on the inside heel hook.
A lot was said about how Tex blew through the opposition to win the ADCC East Coast Trials back in November, finishing all of his opponents in less time than a regular match.
Though they competed at KASAI Pro 5 at 205lb (approx 93kg) Tex and Kaynan are both in for the +99kg division, which means we may get to see a rematch in September.
You can bet that everybody in the +99kg division will keep their feet as far away from Tex as they possible can.
Watch:
Tex Johnson def Jackson Sousa via submission – watch video
Aaron Tex Johnson vs Valdir Araujo 1-1 – draw – watch video
Tex Johnson def Felipe Pena via heel hook – watch video