Fight 2 Win 108 takes over Philadelphia this Friday, April 12 with three black belt titles on the line, and a main event featuring Unity Jiu-Jitsu's Eddie "The Wolverine" Cummings and Tac Team's William Wolk contending for the F2W Black Belt Featherweight No-Gi title.
Both men come to stage with the support of their teammates. Unity is bringing some of their biggest grappling stars with Eddie Cummings and Mayssa Bastos headlining two of the three black belt title bouts, and their professor Murilo Santana also throwing down on the card.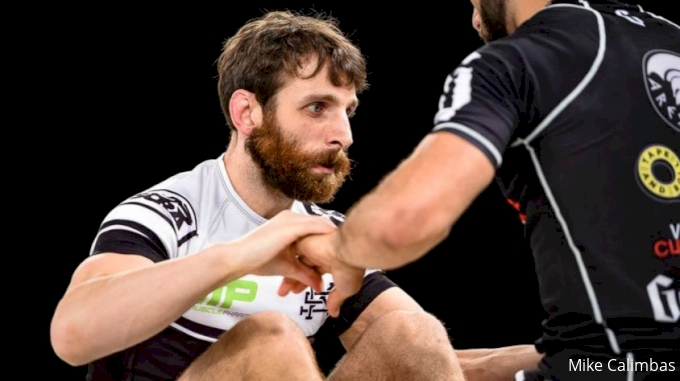 Eddie Cummings
Front and center is the "Wolverine" going for the black belt no-gi featherweight title. Cummings was last seen on Kasai Pro 2 (exactly one year ago) where he went up in weight to defeat Renato Canuto in a sub-only match.
Cummings is an innovator in the sport, known for his debilitating outside heel hooks, and thrives in the sub-only arena. In fact, with the exception of ADCC, arguably the most prestigious tournament in the sport, professional sub-only competitions is the only place you will see Cummings perform. While many competitors train for multiple rulesets and formats, Eddie Cummings trains exclusively to get the tap, or take a knee home. Maybe that's why he has a submission rate of 88%, with nearly half of those coming from is trade mark move, and only one loss in the last three years. Late last year Cummings left the Danaher Death Squad under Renzo's flag, so this will be the submission expert's debut match with his new team.
Just as eager and motivated by submissions is hometown favorite, William Wolk who is hungry for the title. He has also been absent from the tournament scene in the last year, but has been preparing to return to the professional stage, and loves the high stakes that come with a cash payout. Wolk comes to the stage backed by an army of Tac Team representatives ready defend their hometown.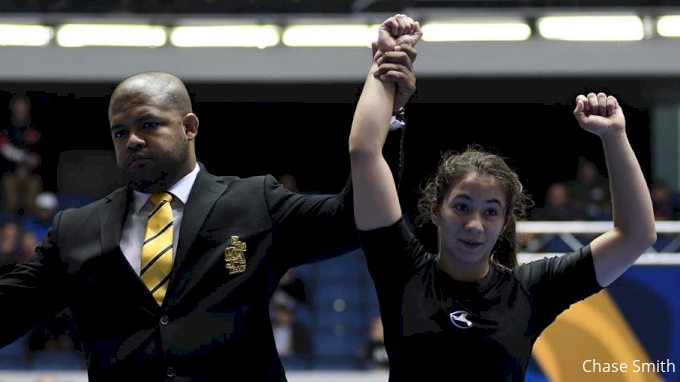 Mayssa Bastos
The saga continues as current F2W straw weight champion Pati Fontes (Checkmat) faces off with rival Mayssa Bastos (Unity Jiu-Jitsu) for the fourth time since Bastos received her black belt just last summer. These women have met in the finals of nearly every major event this year: American Nationals, EBI and No-Gi Worlds. So far, Mayssa is undefeated in both the gi and no-gi against the F2W champion and appears unstoppable. Fontes is hungry for redemption, and prepared to settle the score and defend her belt.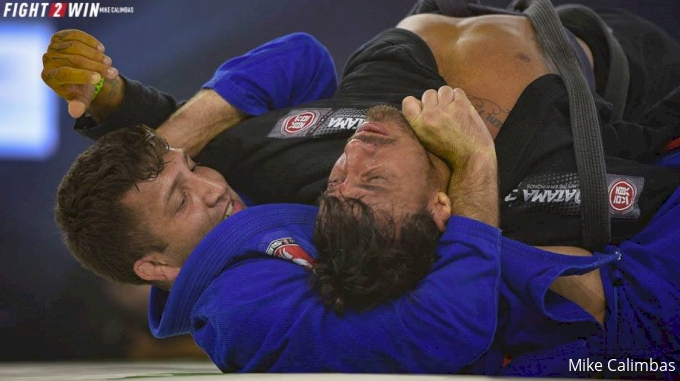 Formiga
The third black belt title fight of the night is a masters welterweight gi match as Rafael Formiga defends his belt against Daniel Tavares (SAS). This is Formiga's second F2W match in three weeks– he last appeared on F2W 106 with a submission win over Alexandre Pulga (see above). Formiga is 6-0 on F2W with 5 submissions.
PLUS
Unity's Murilo Santana joins his students on the stage in a 185 pound gi match against Team Lloyd Irvin's DJ Jackson.
2019 ADCC West Coast Trials bronze medalist, Jon Blank (10th Planet) returns to the F2W stage against Anton Berzin (Balance) for a 200 lbs no-gi match.
Remember that blue belt who won his ticket to ADCC? Well, he's back! Nick Rodriguez (SJBJJ) makes his second appearance on the F2W stage in consecutive weeks. This weekend he takes on Walker Madden from Colorado BJJ Stapleton to maintain his record.
Watch Fight 2 Win 108 LIVE or On Demand ONLY on FloGrappling
Eddie Cummings Explains Absence, Why He's Not been Competing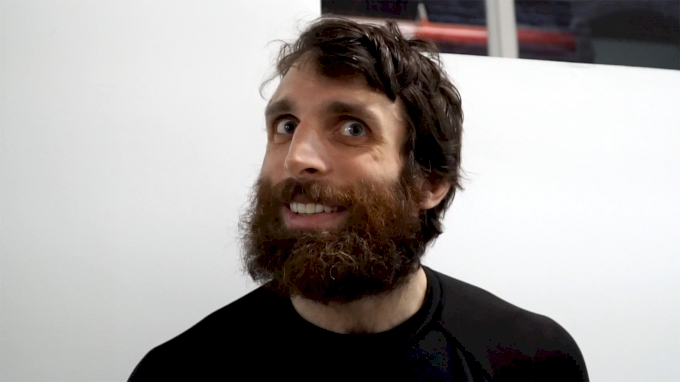 Unlock this video, live events, and more with a subscription!
Get Started
Already a subscriber? Log In