Fight 2 Win 109
Jamil Hill-Taylor Faces Toughest Possible Test In Leo Saggioro Rematch
Jamil Hill-Taylor Faces Toughest Possible Test In Leo Saggioro Rematch
2018 IBJJF World champ Jamil Hill-Taylor will look to extend his F2W record to 3-0 in a match versus the rock-solid Leo Saggioro.
Apr 17, 2019
by Rose Miller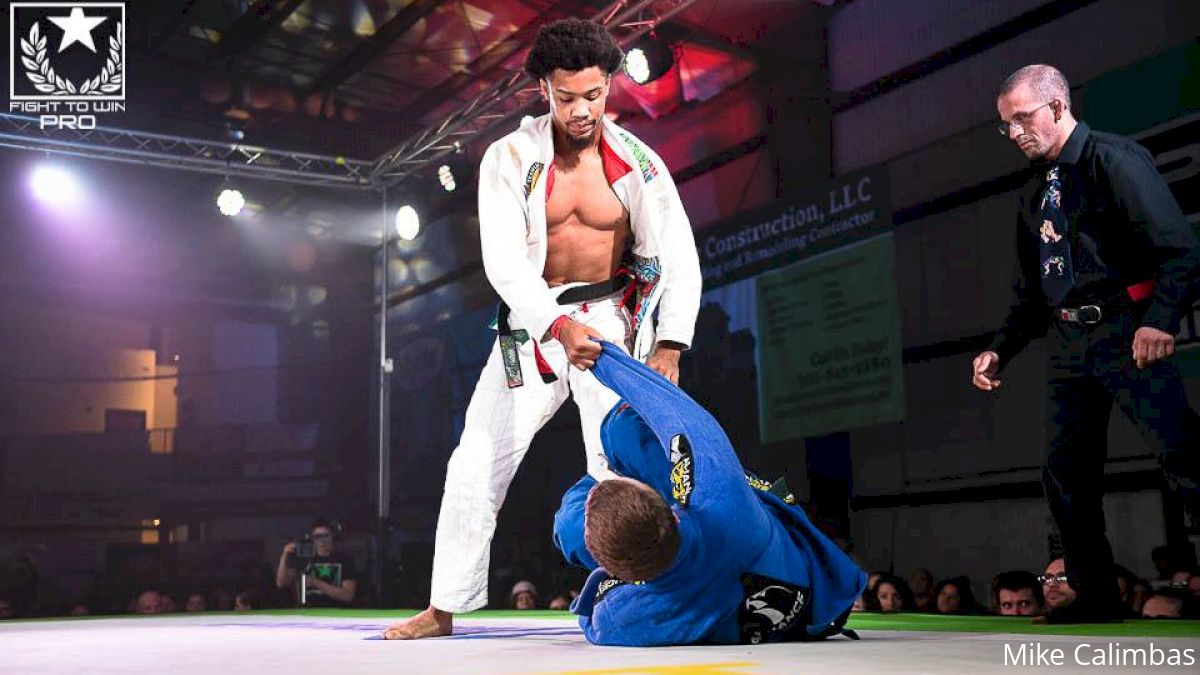 This Saturday, April 20 Fight 2 Win 109 brings two of Team Lloyd Irvin's most successful blackbelt competitors to the stage.
2018 IBJJF World champion Shane Jamil Hill-Taylor will look to extend his F2W record to 3-0 in a match versus the very tough Leo Saggioro, no.5 in our featherweight ranking.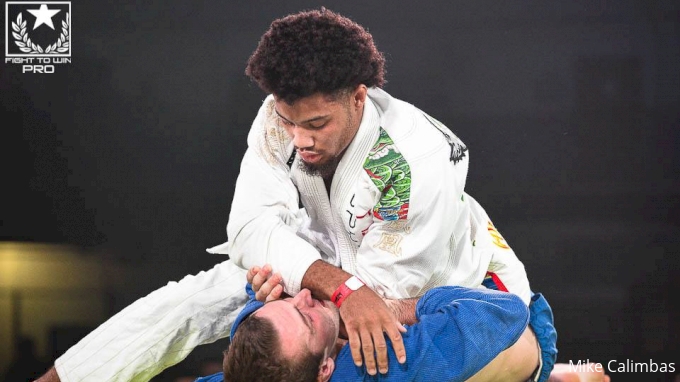 Jamil in action on F2W
Taylor, ranked by us as no.2 in the world, is a product of Team Lloyd Irvin's kid's jiu-jitsu summer camp. Starting with the team at just nine years old he went from white to black belt as part the squad and achieved some of the most coveted accolades in the jiu-jitsu circuit including that of IBJJF World champion, Spyder Invitational champion, and two-time Pan medalist at the black belt level.
Hill-Taylor's success is the result of more than just his surroundings. You might have seen him sporting a three percent patch on the back of his gi when he competes. To him, that represents a success driven mindset meaning you have to do what others won't in order to achieve what others can't. The three percent signifies only the top three percent of any industry commit themselves to that lifestyle, and that's exactly what he has done.
The match with Saggioro is highly anticipated because Hill-Taylor and "Cascao" met in the finals of Worlds last year in a close match– Taylor won by a sweep and two advantages to become the fifth American male IBJJF black belt world champion.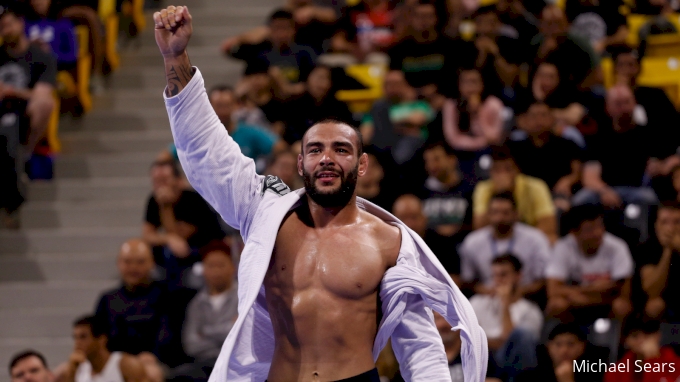 Leo Saggioro
Saggioro is a rock-solid grappler from BTT with a tremendous pedigree. He is a two-time Worlds silver medalist and the reigning lightweight Abu Dhabi King of Mats. He's known for his heavy top pressure and dangerous reversals from half guard.
With a home advantage in his favor Jamil is the favorite going in, but this match could go either way. Look for Hill-Taylor to open up his game in front of his friends, family and teammates.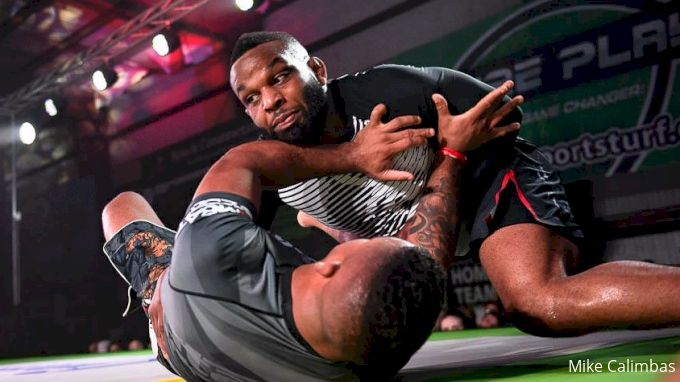 The middleweight no-gi title on the line as DJ Jackson (TLI) defends his title against Arnaldo Maidana (Checkmat).
DJ Jackson is a well-known competitor famed for his solid wrestling. The Team Lloyd Irvin black belt has translated this wrestling prowess into a dominant jiu-jitsu style earning him the nickname "Ram-Man" for his powerful double leg take down.
Jackson has achieved the top of the podium at IBJJF No-Gi worlds at every belt rank, and twice at the black belt level. Though he is renowned for his no-gi accomplishments, DJ Jackson is equally active in the gi. Just last week he was on the F2W stage in Philly in the gi, and will return this Saturday against 2017 no-gi world champion Arnaldo Maidana.
Catch Fight 2 Win 109 LIVE or On Demand on FloGrappling. Matches start at 5:00pm Eastern time
WATCH: Shane Jamil Hill-Taylor vs Joseph Overstreet F2W 53
Unlock this video, live events, and more with a subscription! Get Started

Already a subscriber? Log In



WATCH: Shane Jamil Hill-Taylor vs Bruno Cesar F2W 70
Unlock this video, live events, and more with a subscription! Get Started

Already a subscriber? Log In