Fight 2 Win takes Fresno by storm this Friday, May 10 with a main event featuring 2x IBJJF World Champion Gabriel Arges (Gracie Barra) making his F2W debut against Matheus Diniz (Marcelo Garcia), who comes straight off a victory over Gustavo Batista last weekend.
In recent months Fight 2 Win has really stepped up its game. Every week they are putting on world class super fights in the sub-only format. We get to see athletes who make it to the podium of the IBJJF majors, in a new rule-set that exposes different vulnerabilities and accesses new strengths really turning the tables for the fans to get a new perspective of their favorite athletes. Fight 2 Win 112 brings two athletes who have never met in the tournament setting to the sub-only stage.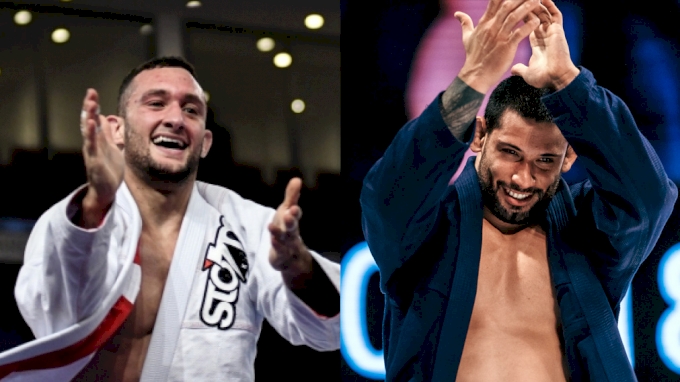 Arges vs Diniz
Gabriel Arges is the FloGrappling no.4-ranked medium-heavyweight, and makes his F2W debut. He is not only a 2x IBJJF World Champion, but the reigning King of Mats champion, besting the 2018 IBJJF middleweight World Champion, Isaque Bahiense, on his way to the title.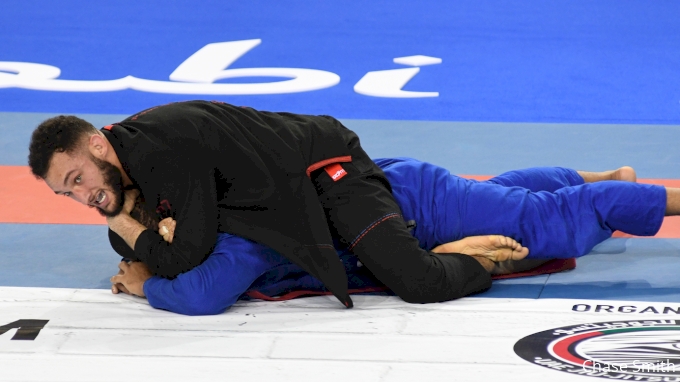 Arges in his favorite position
Known for his back attacks, nearly half of Arges' submission finishes are achieved from the back. In fact, the last time we saw Arges in the gi was at King of Mats in January. He says that balancing teaching, training, seminars, and life requires mastering time management, a skill the Gracie Barra black belt is perfecting with each decision.
With that mindset he says he prioritizing and planning is what provides him the foundation to give his best when he does compete, and he is coming to the staged back by intense preparation and excited to put on a show. Though he has never faced Diniz in competition before, game recognizes game, and he respects the potential of his opponent.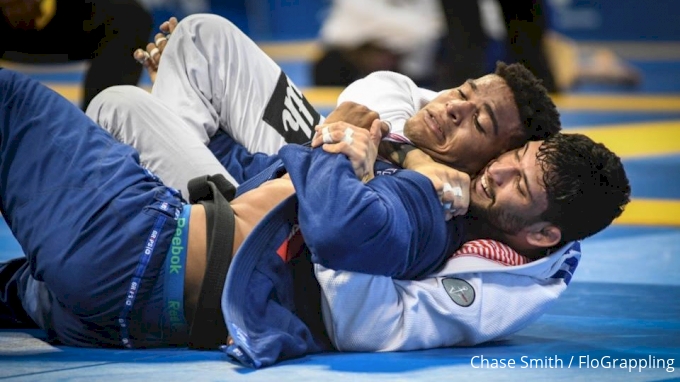 Diniz on the attack
Matheus Diniz is coming off one of the biggest wins of his career: defeating the seemingly unstoppable no.2-ranked gi grappler Gustavo Batista. If Arges intends to engage his hyper-successful back takes, he is going to need to work around the relentless base and strength that gave Diniz the victory last weekend.
Diniz is always ready for a war, earning half of his victories with submissions. If last weekend is any indicator, Diniz is just getting revved up. With Worlds around the corner and the momentum he's built it is possible that this could be his best year yet.
Also on the card
Fight 2 Win is always showcasing elite black belt match ups, usually featuring multiple bouts that could easily be considered a main event, all in one night of jiu-jitsu. This weekend we are getting treated to that same high-level competition with the colored belts.
The F2W 112 card features two competitors from the professional MMA squad, Team Alpha Male. UFC Bantamweight contender and Team Alpha Male rep, Sarah McMann is on the card for a 145lbs no-gi match against Vanessa Retes representing Camarillo Jiu-Jitsu and Vitruvian MMA. McMann is joined by her teammate Joy Pendell for a 155 lbs purple belt gi match against Jessica Arroyo of Dethrone.
Another must-see colored belt match is the 150lbs brown belt gi match between Dan Dykeman (Ribeiro Jiu Jitsu) and Josh Cisneros (Elite Team). Dan Dykeman has a F2W record of 6-2 taking any match ups he can get– even at the last minute– and scoring victories over black belts on the F2W stage.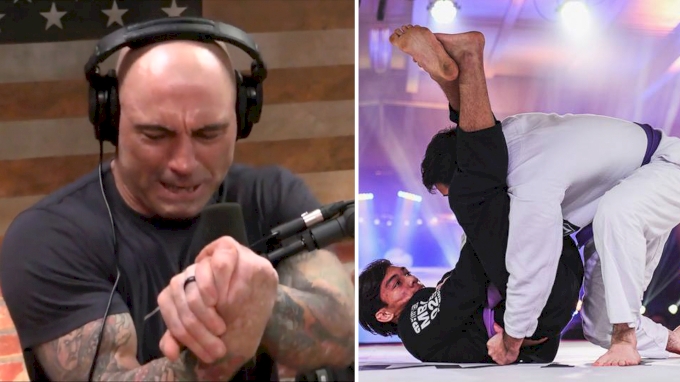 Josh Cisneros is a beast featherweight, and a force in the absolutes, achieving hard-fought victories over guys like Mateus Rodrigues and Alessandro Borgonovo, AOJ medium-heavy weight standouts, to win the Absolute division at the Long Beach Open in November last year. Definitely someone to keep your eyes on.
Catch these matches at more LIVE this Friday, May 10 at 5.00pm Pacific Time on FloGrappling
Powered by Froala Editor