Some major changes to the black belt rankings following the bombshell results from the 2019 IBJJF Brazilian Nationals, and to some extent, the Abu Dhabi World Pro.
This update is probably the last we will see before the 2019 IBJJF World Championships, which goes down on May 29th/30th* to June 2nd (*start date TBD).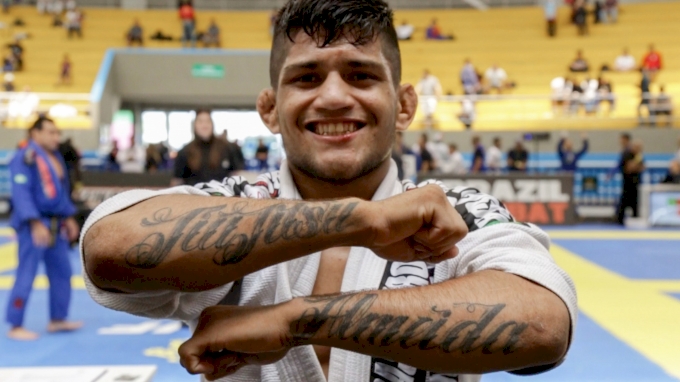 Cleber Sousa
Roosterweight
57.5kg / 127lb | click to see
2018 World Champion Malfacine stays at no.1, as his gold medal falls within the last calendar year. If he does not return then expect him to be replaced.
With gold medals at Pans and most recently Brasileiros Cleber Sousa moves to no.2 and puts himself in a strong position for Worlds gold.
Hiago George, champion at the Abu Dhabi World Pro and usually a light-featherweight, enters into the ranking for the first time.
---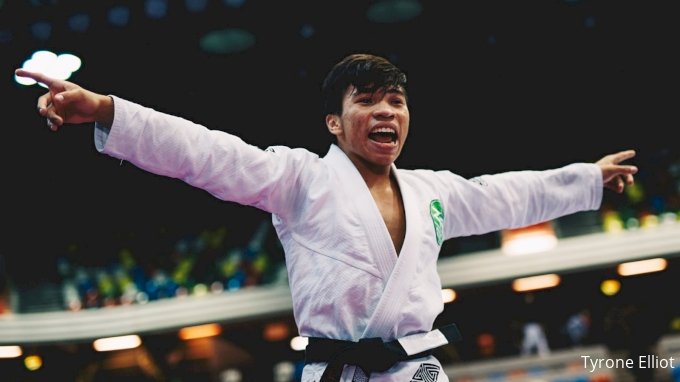 Gabriel Sousa
Light-Featherweight
64kg / 141.5lb | click to see
Aside from 2018 World gold and silver Michael Musumeci and Ary Farias, there has been a ton of movement at light-feather.
Gabriel Sousa, Abu Dhabi World Pro champion– who scored wins over Joao Miyao and Hiago George– shoots up to no.3. He's signed up for Worlds too, and if he keeps up this momentum could climb even higher.
Alexssandro Sodre climbs to no.5 after his big win over Joao Miyao at Brasileiros, where he passed the famous black belt's guard.
---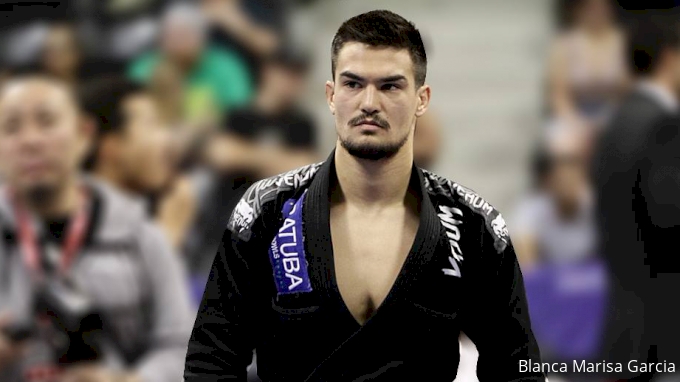 Isaac Doederlein
Featherweight
70kg / 154.5lb | click to see
Isaac Doederlein continues his steady climb up the rankings following his win over Paulo Miyao at Brasileiros. It marks a solid run from the Cobrinha black belt, who has impressed with podium finishes at every IBJJF grand slam event, World Pro and King of Mats.
From no.1 though 6 featherweight is incredibly competitive and we expect to see a tight race at Worlds for the gold medal.
---
Tommy Langaker
Lightweight
76kg / 168lb | click to see
Three new names on the lightweight list following the recent Brasileiro and World Pro. Usually competing at middleweight (82.3kg / 181.5lb) Tommy Langaker– World Pro 77kg champion– slides into the ranking at no.6. We probably won't see him again at this weight though, as he'll move back up for Worlds.
A brand new name in the top 10 is Ygor Rodrigues who won gold at the Brazilian Nationals, his first major conquest as a black belt.
---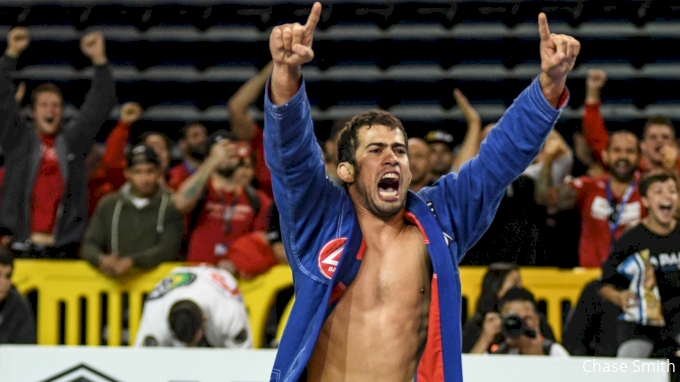 Otavio Sousa
Middleweight
82.3kg / 181.5lb | click to see
Never count out Otavio Sousa! After coming so close to Pan gold in March, the Gracie Barra veteran rallied with a gold medal at Brasileiros– incredibly this was the first time the esteemed champion had ever won this tournament!
---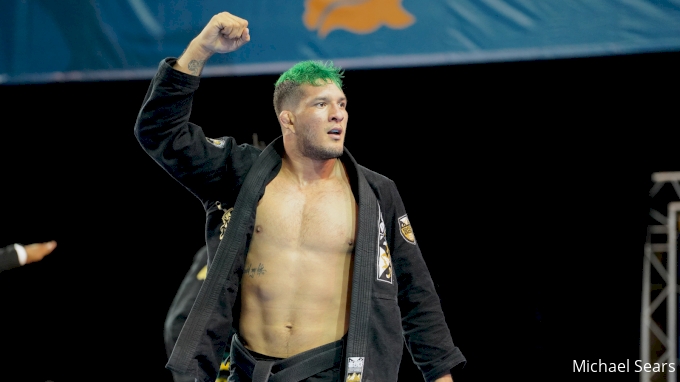 Lucas "Hulk"
Medium-Heavyweight
88.3kg / 195lb | click to see
Little movement at medium-heavyweight. Brasileiro silver medalist José Henrique Cardoso– who also took bronze at Euros– enters at no.6.
---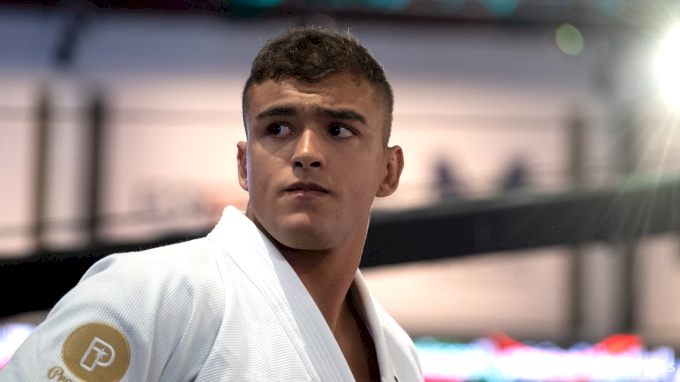 Kaynan Duarte
Heavyweight
94.3kg / 208lb | click to see
It's been a breakneck couple of months for the surging Kaynan Duarte, who won gold at the 2019 World Pro, European and Pan championships as well as in ADGS events in Rio, Abu Dhabi and London. He suffered a blip as he dropped a decision to previously-unranked Vinicius Ferreira, who beat him at Brasileiros en route to gold.
---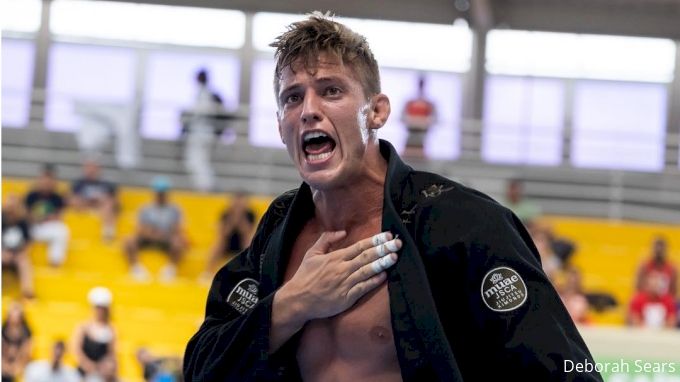 Nicholas Meregali
Super-Heavyweight
100.5kg / 222lb | click to see
What a way to come back! Nicholas Meregali storms to the top of the ranking with an incredible double gold performance at Brasileiros, beating Pan champ and former no.1-ranked Fellipe Andrew by submission in the final.
Meregali took gold at Worlds in 2017, no.3-ranked Aly took gold in 2018– the race for gold at Worlds a few weeks from now will be intriguing, to say the least.
---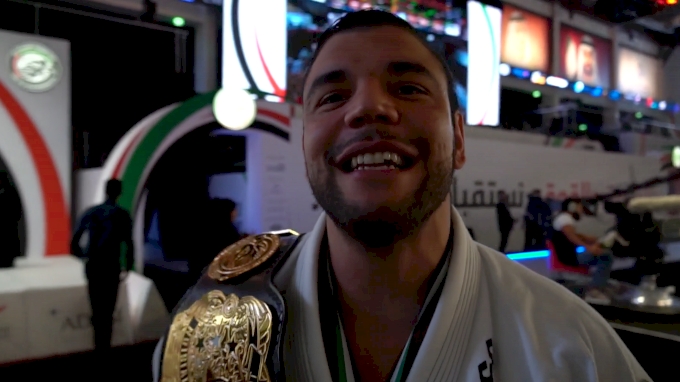 Joao Gabriel Rocha
Ultra-Heavyweight
+100.5kg /+222lb | click to see
Little overall movement at ultra-heavyweight– 2019 Brazilian champ Luis Eduardo Lopes (aka "Duzao") enters at no.4 following his gold medal in Sao Paulo.
Pay close attention to Joao Gabriel Rocha, who took gold at the Abu Dhabi World Pro in April. His win over Buchecha earlier this year was his first against the legendary 11-time World champ, and if he enters Worlds with this momentum we could see a significant challenge to Buchecha's hopes of breaking his own world title record.