Fight 2 Win 113 comes to Reno, Nevada this Saturday, May 18 with a main event between FloGrappling no.2-ranked heavyweight Kaynan Duarte (Atos) and the no.7 super-heavyweight Tanner Rice (Rice Bros Jiu Jitsu), and a co-main event for the women's flyweight title between reigning champion Karen Antunes (Checkmat) and Amanda Monteiro (GF Team).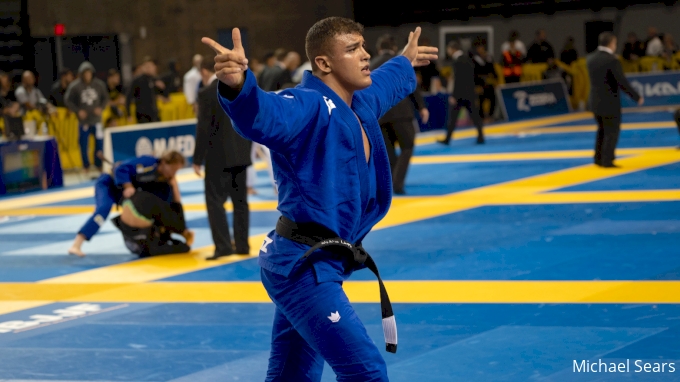 Kaynan Duarte
While some competitors create seasons, take time off, or taper right before major tournaments, like the upcoming IBJJF World Championships, others go nonstop. Kaynan Duarte is the kind of competitor who doesn't stop.
It's hard to believe the Atos all-star is still in his inaugural year at black belt. He was promoted on the Worlds podium last year by Andre Galvao, and has won nearly every tournament since then. In recent months, alone, he has literally been unstoppable, topping of the podium at Euros, Pans, World Pro, and KASAI; not to mention taking home bronze medals in the absolute division at Europeans and his weight class at Brasileiros. After a bronze at Brasileiros he is hungrier than ever to redeem his streak. With Worlds just a couple weeks away and few opportunities to recover in the last year will he be able to keep up the pace?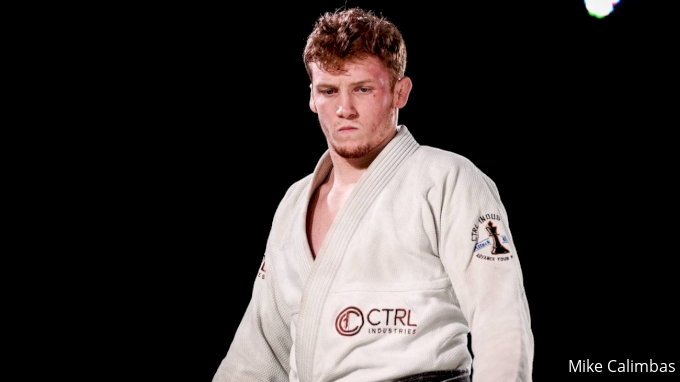 Tanner Rice
Challenging Duarte is Tanner Rice. Though he has his own gym now, he is known as the first American to be promoted to black belt under Cobrinha. During his tenure with the legendary featherweight Rice was able to achieve a World Title at brown belt in 2012. Rice is one of the few Americans that started jiu-jitsu as a child, and experienced the sport alongside his family. He will be sharing the F2W stage with his brother, Sam Rice, who is facing Patrick Welsh in a 260 lbs black belt gi match.
The co-main event in Reno pits two World champions against each other: IBJJF featherweight World Champion and F2W Flyweight title holder, Karen Antunes, meets IBJJF light featherweight World Champion, Amanda Monteiro.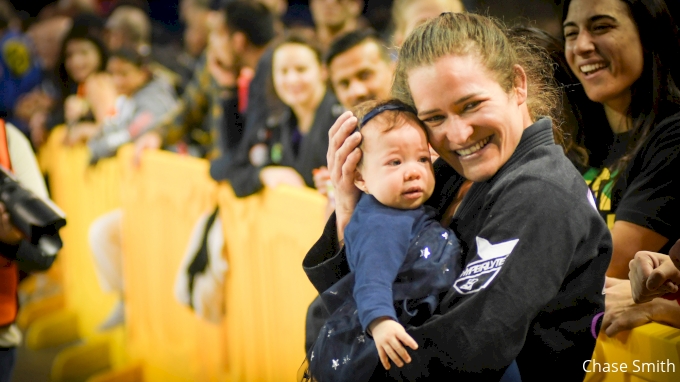 Karen Antunes
Antunes is a true inspiration in jiu-jitsu, especially to women in the sport who aim to balance the competitor life and motherhood. She became known as a threat throughout the scene early on, taking titles at all the majors as a purple and brown belt. In 2015 she began a successful black belt career winning no-gi worlds and defeating black belt world champion, Luiza Monteiro, on her way to the Five Super League title.
Soon after receiving her black belt, though, Antunes took time off the mat to expand her capabilities and conquer life as a mother. In 2017 her daughter was born. Though she admits to being uncertain of how motherhood would change her competitive career, Antunes was motivated by her love for the sport and competition to keep going.
Without missing a beat she made a tenacious return to competition winning Pan Ams and Worlds in 2018. She has only kept up her pace since then. This year she earned the women's Flyweight title overthrowing World Champion Talita Alencar at F2W 106 and returns this weekend for her first title defense. She won it from a world champion, and now will defend the title against a world champion. She says that she is preparing for this challenge just as she would for Worlds.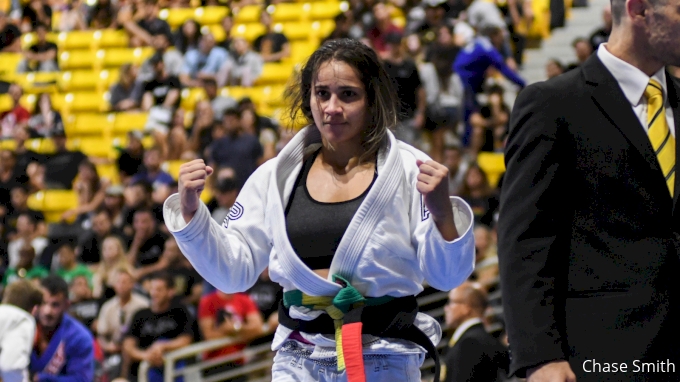 Amanda Monteiro
Amanda Monteiro burst onto the scene as a brown belt. The GF Team representative is known for her stand up and blitz style passing. Monteiro is an athlete whose entire life has been dedicated to the sport, which has paid dividends as she tackled her first black belt World title last year, taking out multiple time World champion, Gezary Matuda, in the process.
Catch Fight 2 Win 113 on Saturday, May 18 LIVE or On Demand ONLY on FloGrappling. The event starts at 5pm!