Create a free account to unlock this article!
Get Started
Already a subscriber? Log In
Fight 2 Win returns with a HUGE post-Worlds event on Friday, June 7. The main event is a heavyweight title bout between Gabi Garcia (Alliance) and Hillary VanOrnum (Impact BJJ).
The card also features up-and-coming favorites as well as timeless legends like Ffion Davies, Thamara Ferreira, Claudia Do Val, and Baret Yoshida.
Gabi Garcia To Make Sub-Only Debut
After a few years bulking up her MMA career under the Rizin promotion, Gabi Garcia returned to the competitive jiu-jitsu scene at Pan Ams earlier this year with a double gold run. Everyone expected that Garcia would replicate that performance at Worlds, but she was absent from last week's event.
Instead, we will get to witness her sub-only debut. After racking up every title possible (Worlds, Pans, Europeans, ADCC, the list goes on) this is a new format and challenge for the unshakeable champ.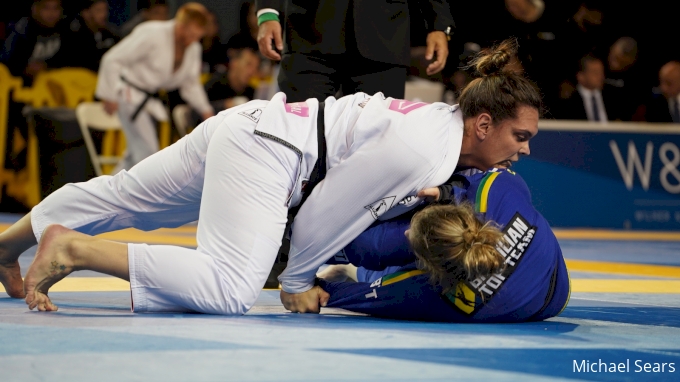 The Alliance super-heavyweight is open about her struggles in finding game opponents, but Fight 2 Win has found someone eager to face the seemingly unstoppable champion: Hillary VanOrnum, a Portland local who, according to an Instagram post after Pans, has been eyeing this match up for a while.
Even after being stripped of her 2013 titles for doping violations, you can't count Garcia's accolades on two hands. She comes in the strong favorite to this title match, and although you can't move a mountain, you can conquer it step by step, so don't count out the hometown favorite challenger.
Next-Gen Black Belts Face Off
For the co-main event the women's No-Gi Bantamweight title is on the line between Catherine Perret (Checkmat) and Ffion Davies (East Coast Jiu Jitsu). Perret is the current F2W bantamweight gi champion so winning this match would make her the only woman to claim both gi and no-gi title belts with the promotion.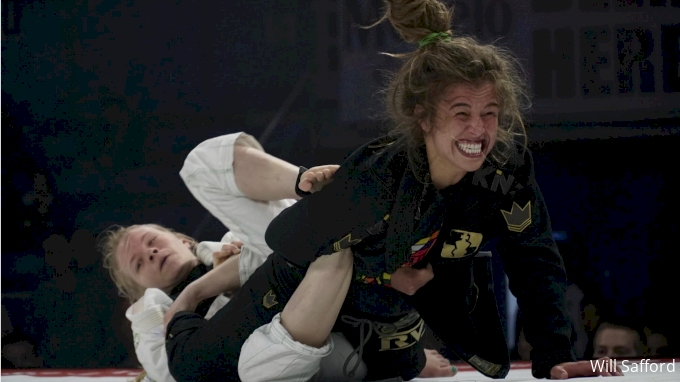 As a new black belt, Ffion Davies has made a quick name for herself in the division. Fans were routing for her to accomplish the Grand Slam in her inaugural black belt year, but she came up shy by one gold medal at Worlds last week. Davies put on some of the most exciting performances during these last six months and had an incredible year winning No-Gi Worlds, Euros, Pans and Brazilian Nationals.
With ADCC on her agenda and a no-gi F2W title in her reach we are only excited for what she's going to accomplish for the rest of her 2019 campaign. Both women are known for their stand up game and we haven't seen them out of the gi in a bit, so this match is expected to be dynamite.
Black vs Brown Belt: Claudia vs Thamara
Fight 2 Win loves making match ups that you wouldn't likely see anywhere else. That brings us to Thamara Ferreira (Cicero Costha)– IBJJF ranked number one brown belt– against IBJJF's number one ranked black belt Claudia Do Val in a match that pits rank, weight, and generations against each other.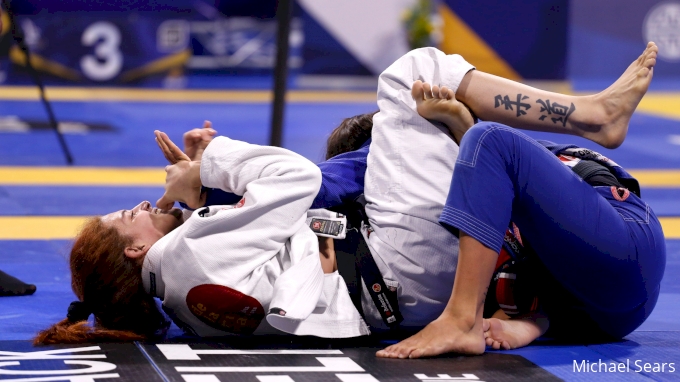 Ferreira is notorious for taking on any opponent. She won the brown/black belt division at World Pro this year, and the brown belt middleweight division at last week's Worlds, so she's coming in strong to make a statement again one of the sport's best and most established competitors.
Val took home gold in the black belt super heavyweight division. It appears they are matched at the catch-weight of 165lb for a gi match you don't want to miss.
Other notable matches:
• Nate Orchard (10th Planet) meets Dustin Akbari (Akbari BJJ) for a 165lb no-gi match
• Baret Yoshida (Yoshida Submissions) will meet Hiago George (Cicero Costha) in a 140lb black belt gi match.
Watch Fight 2 Win 114 LIVE or On Demand ONLY on FloGrappling.com