The sporting arena offers fans an opportunity to see athletes achieve incredible feats when faced with insurmountable odds.
Case in point: the last 30 seconds of the middleweight final where Gabriel Arges beat out Isaque Bahiense.
Tied 4-4 but down an advantage, Arges was stuck in the 50-50 guard and the clock was running down. He was nearly out of time when he slipped out of the back door, came up on a bodylock and ran Isaque down.
As a reminder, Isaque was World champion in 2018 and had already won both Euros and Pans this year. He is one of the hardest men to score a point on in any division: explosive, hard to hold down, he's got scrappy wrestling and is extremely savvy in positions like the 50-50. All in all, he's a physical challenge and he's a smart and experienced competitor.
For Arges to squeeze out a win like is not just impressive– it can't go unnoticed. It's the jiu-jitsu equivalent of hitting a game-winning middle-of-the-court three pointer on the buzzer. This is the stuff that separates champions from world class.
And that's why we love the World Championships, because we get to see moments like this recorded for all time in the annals of jiu-jitsu history.
Watch: Gabriel Arges vs Isaque Bahiense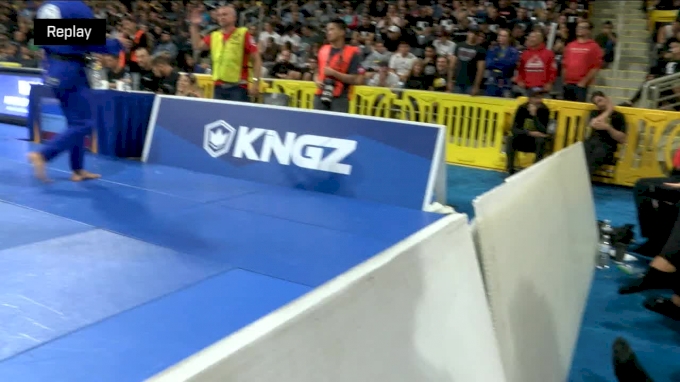 Unlock this video, live events, and more with a subscription!
Get Started
Already a subscriber? Log In
---
Gabriel Arges On Finding The Fire To Compete Again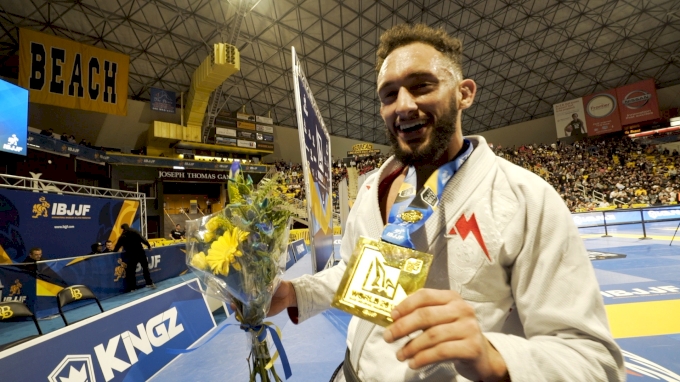 Unlock this video, live events, and more with a subscription!
Get Started
Already a subscriber? Log In