Unlock this article, live events, and more with a subscription!
Get Started
Already a subscriber? Log In
The Abu Dhabi King of Mats Moscow kicks off the 2019/20 installment of the series with a diverse goup of heavyweights, including Joao Gabriel Rocha, Kaynan Durate, Ricardo Evangelista, and more.
For those who have never had the pleasure of watching a KOM event: strap in, because, you're in for an unbelievable ride.
LIVE or On Demand | June 15
The Format
Ten athletes are separated into two groups of five. There, they will fight each other, round-robin style, accumulating points for various methods of victory.
At the end of the group stage, the two athletes with the best campaigns in each group advance to the semifinals to fight for a spot in the final. The event closes with the third-place match and final.
Group A
Joao Gabriel Rocha
Kaynan Duarte
Igor Silva
Jackson Sousa
Gerard Labinski
Straight away, the match that jumps out at us here is Joao Gabriel Rocha versus Kaynan Duarte.
For those who may have been living under a rock, Duarte is arguably the rookie black belt of the year – he's won just about everything, including Abu Dhabi World Pro and Worlds.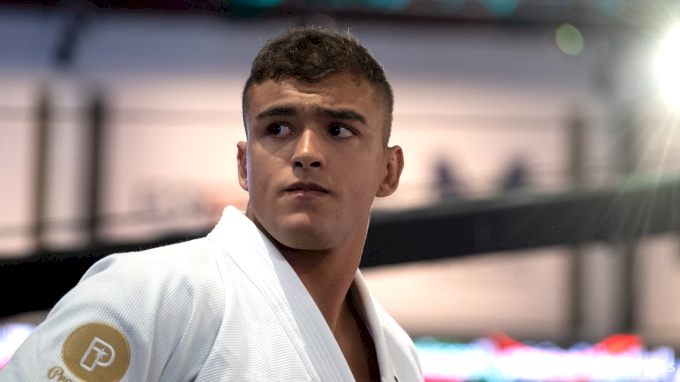 The 21-year-old Brazilian has limitless potential – but he's taking on a huge challenge in facing athletes that are nearly two weight classes above his normal division – especially the 120kg monster Joao Gabriel Rocha.
For his part, Joao Gabriel Rocha was having the best year of his career – he FINALLY beat Buchecha in a super fight at BJJ Stars, looked unstoppable on his way to conquering World Pro, but was disappointingly sidelined at the last minute at Worlds by illness. We believe the Brazilian will come out guns blazing at King of Mats with pent up aggression from his frustrating illness at worlds.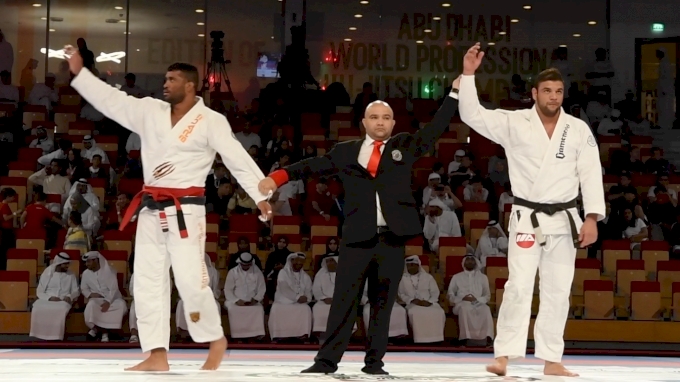 Unlock this video, live events, and more with a subscription!
Get Started
Already a subscriber? Log In
Sousa, Labinski, and Igor Silva will likely be playing undoubtedly face an uphill battle and will need to prioritize getting the submission win should they want to advance to the semifinals.
Group B
Ricardo Evangelista
Rudson Mateus
Adam Wardzinski
Donghwa Choi
Jonnatas Gracie
Group B presents a unique medley of athletes, featuring both a diverse mix of generations and physical attributes.
On one end of the spectrum, we've got the legendary Ricardo Evangelista, the other, freshly promoted black belt Jonnatas Gracie. Meanwhile seasoned athletes Wardzinski, Mateus, and Choi land somewhere in the prime of the black belt careers.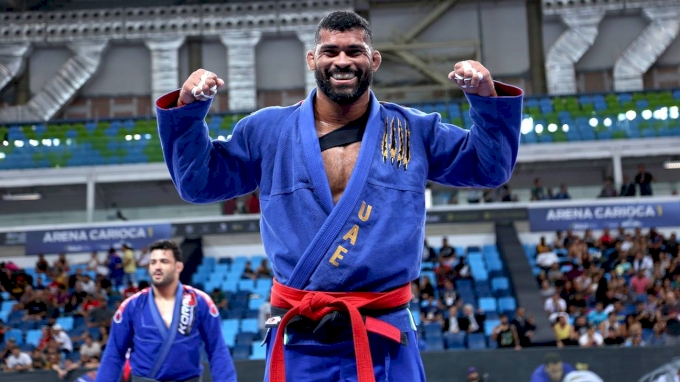 Coupled with the generational spread is also the here is also a massive size disparity; Jonnatas Gracie and Rudson Mateus both competing at 85kg in the Grand Slam event on Sunday while Evangelista and Dongwai Choi are signed up at a whopping 120kg!
Surely Gracie and Mateus will be cutting weight to make the 85kg, but there remains a 30kg difference between them and the heaviest competitors of group B.
Experience and size alone make Evangelista a favorite for this division – but we're very excited to see how these competitors navigate the round-robin scenario.
How will it play out?
Our predictions see Rocha and Kaynan making it to the semi-finals from group A; Group B seems to favor Evangelista and Wardzinski, but Rudson's finishing ability and Gracie's all-out physicality could be a difference maker and shake things up in their group.