The AJP Tour made their first visit to Russia for the Abu Dhabi Grand Slam Moscow, the first event of the 2019-2020 season.
The event ran the day after the highly-entertaining Heavyweight King of Mats and saw the black belt debuts of Victor Hugo, Diego Batista and Thalison Soares.
Some of the black belt debuts proved to be successful, others did not. Read on for a rundown of the action.
Victor Hugo Explodes Onto Black Belt Scene
In his first competition as a black belt, and just a few weeks after double gold as a brown belt at the IBJJF World Championships, Vitor Hugo proved he can hang with the big boys by taking gold in the 120kg black belt division.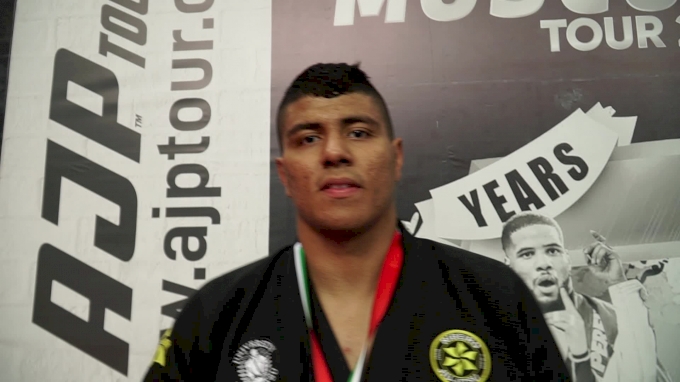 Unlock this video, live events, and more with a subscription!
Get Started
Already a subscriber? Log In
With a points win over past World Pro champion Ricardo Evangelista in the semifinal, Hugo has already claimed a notable scalp on his black belt journey. He could not confirm whether he would do the upcoming Grand Slam in Los Angeles due to ADCC which is scheduled around the same time.
One other thing worth noting is that Hugo competed alongside his mentor and idol Saulo Ribeiro, who took silver in the black belt Masters 1 division.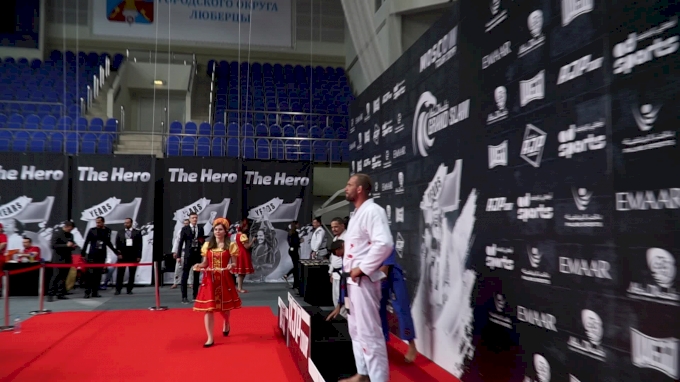 WATCH:
Victor Hugo vs Rodrigo Ribeiro
Victor Hugo vs Ricardo Evangelista
Victor Hugo vs Stanislav Varshavskiy
---
Back To Normal Categories, Rudson Reveals Injury and Jackson Shares Feelings on Gold Medal
After competing in the Heavyweight King of Mats on Saturday, Rudson Mateus and Jackson Sousa were both back in their rightful divisions, 85kg and 94kg respectively. The Brazilians both made it to the top of the podium, and had a lot to say following such busy weekends.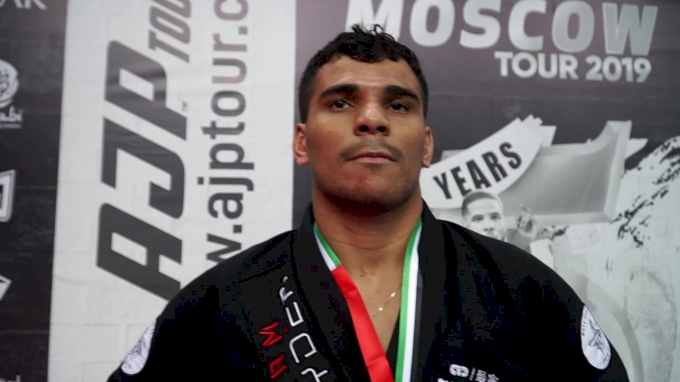 Unlock this video, live events, and more with a subscription!
Get Started
Already a subscriber? Log In
Rudson revealed that he suffered a knee injury shortly before the event but plowed ahead and competed anyway. He'll now return to Brazil for rest and recovery before we see him back in action at the ADGS in Tokyo on July 15, which happens to be his birthday.
WATCH:
Rudson Mateus vs Philippe Pomaski
---
Jackson Sousa admits that he's had a hard time getting to the top of the podium of late, which means the gold medal was very welcome. In the last 12 months he's taken silver or bronze in multiple big tournaments, such as King of Mats Los Angeles and No-Gi Worlds.
The Checkmat black belt says he's thankful to be back to winning ways and is another black belt eyeing the 2019-2020 AJP Tour season, so long as he can get a sponsor to cover his travel to Japan in July… C'mon guys, help him out.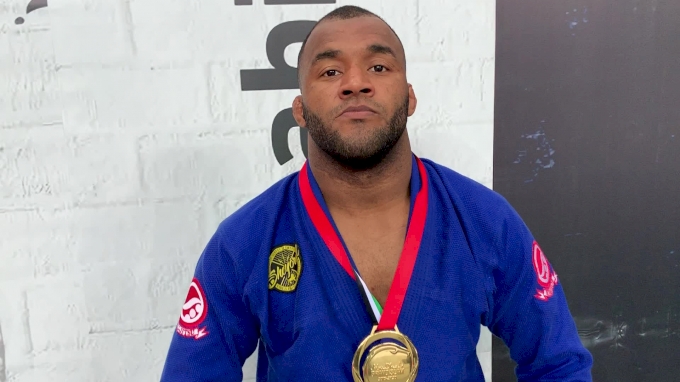 Unlock this video, live events, and more with a subscription!
Get Started
Already a subscriber? Log In
WATCH:
Jackson Sousa vs Helton Silva Junior
---
Other results
• A rare stumble from Thalison Soares, who lost to Carlos Alberto "Bebeto" Oliveira (watch match). Soares looked untouchable as a brown belt but this was his first event competing as black belt and he lost by one advantage to the GF Team 56kg competitor to take second place.
• 2018-19 no.1 ranked competitor Gabriel Sousa is back and took gold at 62kg with wins over Isa Karasanov and Francisco Jonas Andrade (watch final).
• Diego "Pato" Batista got his black belt just two weeks ago the same time as Thalison and Jonas, and emerged top of the stacked 69kg division. He had to beat Alejandro Carreras, Israel Almeida and Thiago Macedo (watch final) to become champ in Moscow.
• 77kg gold went to Diego Ramalho, who was the no.2-ranked competitor last season. He had to beat Natan Cheung and Andre Luiz Cantanhede (watch final) to take the prize, which puts him in a good position heading into this next season.
• Mayssa Bastos took 49kg gold with two wins.
• Larissa Paes scored a 2-0 win over last World Pro champion Amal Amjahid in the 62kg final.
• Martina Gramenius (SWE) took gold at 70kg with a submission versus Isabel Alfaro and a 12-0 win over Caroline Marcelino Da Silva (watch final).