Fight 2 Win 116
Tanner Rice's Endless Battle With Atos Athletes Continues at F2W 116
Tanner Rice's Endless Battle With Atos Athletes Continues at F2W 116
Fight 2 Win 116 makes it back to California this weekend with Tanner Rice (Rice Brothers BJJ) and Helton Jose Jr (Atos) in the main event.
Jun 19, 2019
by Rose Miller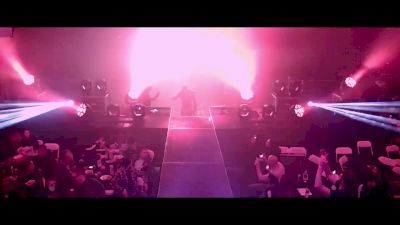 The best in sub-only jiu-jitsu makes it back to California this weekend with Tanner Rice (Rice Brothers BJJ) and Helton Jose Jr (Atos) in the main event of Fight 2 Win 116, a 215 lbs black belt gi match.
Fight 2 Win has come a long way since its inception in 2015. You have probably noticed that in recent years, even months, Fight 2 Win has significantly upped the ante, and its roster of competitors frequently parallels the matches we crave in the most prestigious and established tournaments.
F2W founder Seth Daniels says this was possible by earning the trust of the athletes. "It took years for me to earn the respect of not only high level athletes, but the local athletes as well. We treated everyone fairly and paid what we said we would, unlike those that came before us. We earned the athletes trust." Thanks to Daniels doing his due diligence, we are brought world class match ups every single weekend.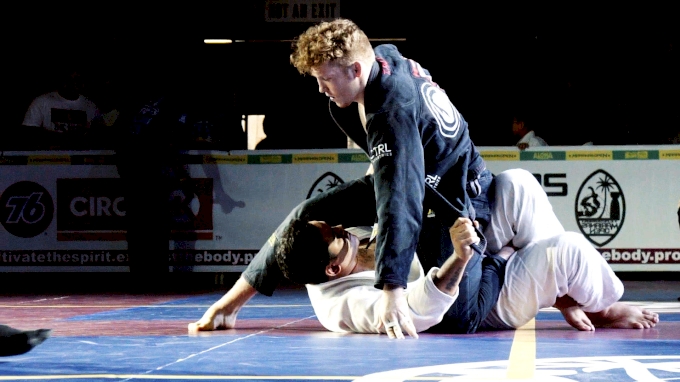 This coming weekend Tanner Rice continues his saga of challenging Atos' powerhouse squad as he takes on Helton Jose Jr. This will be Tanner's fifth appearance on the Fight 2 Win stage. Just a few weeks ago at F2W 113 Rice faced Atos' rising star, Kaynan Duarte. The match went the distance, but ultimately Tanner lost the decision. It doesn't seem to phase him, as he says he thrives with a challenge.
Balancing fatherhood, gym ownership, and training with the expectation of claiming the most coveted titles has only propelled Rice to do better. He has fought Helton a few times, in their most recent contention Rice took the victory by a narrow margin at the Abu Dhabi Grand Slam LA last year.
Helton Junior is coming to the stage calloused from training with some of the best in the world, and the added benefit of having many of his teammates facing Rice as an opponent in recent months. Helton is coming off a silver medal campaign last week in Moscow, and hasn't slowed his momentum this year at all.
The biggest factor though? This will be Helton's first time competing sub-only – ever! He says that hasn't affected his training, though because he is always hungry for the finish. Expect to see Tanner's stealth open guard, challenged by Helton's heavy passing this week, and both men hunting for the finish.
The Best of the Bay Area
Because of their caliber the F2W main events garner most of our attention. Another one of Seth's initiatives is to bring exposure to both local athletes and colored belts who are making a name for themselves. This weekend we have a couple black belt matches featuring Bay Area locals and F2W veterans.
The 155lbs black belt masters gi title is on the line between Bay Area local, Marcos "Yemaso" Torregrosa (Yemaso BJJ) and Pete Shoemaker (Precision Jiu Jitsu). Torregrosa comes to the stage with a 6-1 record. Saturday will mark exactly one year since he was last on the stage, and took his first loss by a controversial decision. Not only that, but it will be his return to competition since his knee surgery in October. With a lot of motivation backing up his performance he promises fireworks in pursuit of the belt.
This weekend will make seventeen F2W appearances for hometown favorite, Dom Hoskins (Dominat10n Martial Arts) who has a 180 lbs black belt no-gi match against Adam Dunkel (Lamorinda Jiu Jitsu). With seventeen matches under his belt, Dom aims to come into title contention this year.
Catch these matches and about 40 more LIVE on Saturday, June 22 at 5:00 pm PST. Don't miss the biggest party in grappling!