Fight 2 Win 117
Kaynan vs Gutemberg Headlines Fight 2 Win's San Diego Sub-Only Spectacular
Kaynan vs Gutemberg Headlines Fight 2 Win's San Diego Sub-Only Spectacular
When Fight 2 Win shows up in San Diego it is guaranteed to be one of the best cards of the season.
Jun 26, 2019
by Rose Miller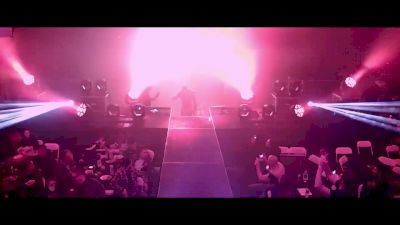 The main event between Kaynan Duarte (Atos) and Gutemberg Pereira (GF Team) is just the tip of a one of the most high-density Fight 2 Win cards we have ever seen.
Brazil might be the heartbeat of jiu-jitsu, but San Diego has become its life in this generation. Without a doubt there are phenomenal teams and elite talent developing all over the world, but with major teams like Alliance, Atos, Ribeiro JJ and Gracie Humaita all calling San Diego home the idyllic city has become a haven for competitors. Because of that the concentration of talent in this city is insane.
That's why when Fight 2 Win shows up in San Diego it is guaranteed to be one of the best cards of the season.
Pereira and Kaynan Face Off For First Time
After losing his belt in a disappointing match with Erberth Santos at Fight 2 Win 111, Gutemberg Pereira will be the first to admit that his last superfight was boring. "It was two guys scared to make mistakes," he says. But, he also says that he is coming back to the stage stronger for it. "It only showed me where to improve."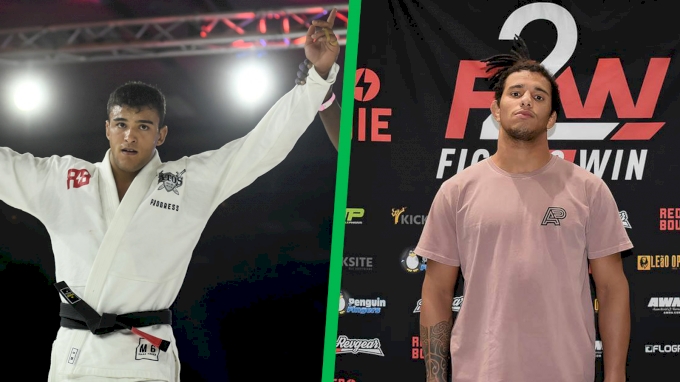 In 2019 alone Pereira has had some of his biggest challenges, and also some of his biggest successes. At Pans, Pereira managed to defeat last year's world champion, Mahamad Aly, by a sweep and near pass on his way to the podium, so we know he has the skill and the grit to beat the best. Plus, the no.7-ranked super heavyweight wins over half his matches by submission, so when he switched is on he is a dangerous man. He says that the caliber of his opponents only excites him more, and with Kaynan being the no.1-ranked heavyweight, well that's all the excitement we could hope for.
It is hard to believe that Kaynan Duarte has barely been a black belt for a year. In 2019 alone he has 33 wins with only 4 losses, and nearly 40% of those victories were earned via submission. Whether he's showcasing the classics (like the armbar from the back he locked in on Adam Wardzinski at Worlds) or his monster take down and top game he used to defeat Leandro Lo in the World Championship finals, he is easily one of the most consistent and well-rounded players of this era. He's young, hungry, and only getting started.
With a total of 20 black belt matches (and just as many top-notch colored belt bouts) the main event is just the peak of this absolutely insane card.
Monteiro vs Bishop
In a 140 lbs black belt gi match two of San Diego's strongest female competitors, Jena Bishop (Alliance) and Luiza Monteiro (Atos) will face off. After qualifying for ADCC by winning the West Coast Trials Jena says she's ready to show how she is coming into her own in the gi as well. With recent changes in her mental game and moving from Gracie Humaita to Alliance, she's reignited and owning one of the best seasons of her career. Fight 2 Win 117 could be one of the single biggest wins of her career if she is able to take down two-time world champion Luiza Monteiro.
Monteiro has the heart of a fighter and the mind of a technician– some of her greatest strengths come with her keen strategy. As one of the most experienced female competitors on the scene there aren't many problems she has not already been challenged to solve. Expect a big night for her and the 10 Atos teammates who join her on this card.
Other notable matches:
Ronaldo Junior (Atos) is notorious for being one of the most exciting competitors to watch. Witness his black belt debut, fresh off a brown belt World Title, against Sergio Rios (99 Jiu Jitsu).
Pablo Mantovani (Atos) takes on Andre Pontes (Ribeiro Jiu Jitsu) in a 140lb Black Belt gi match.
Worlds brown belt heavy weight champion, Rafaela Guedes (Atos) takes on middle weight bronze medalist, Alessandra Moss (Clark Gracie) in a 160lb brown belt gi match.
Keith Krikorian (10th Planet) has taken silver medals at both ADCC North American trials. He is an absolute beast and his 155lb brown belt no-gi match against Dan Dykeman (Ribeiro Jiu Jitsu) is a must-watch.
Every match this Saturday is noteworthy. Catch Fight 2 Win 117 Live or On Demand only all on FloGrappling.