Unlock this article, live events, and more with a subscription!
Get Started
Already a subscriber? Log In
Two names drop out of the IBJJF Heavyweight No-Gi Grand Prix , but it's not such a bad thing when you see who's in. Plus, we find out the name of Keenan's new team, we hear talk about Kron Gracie's weird no-video policy and more.
Buchecha and Lo OUT, Panza and Cyborg IN: ? ➡️ ?
How quick can a sad face become a happy face? Read the above sentence and let us know.
Due to "scheduling conflicts" Marcus 'Buchecha' Almeida and Leandro Lo are now out of the IBJJF Heavyweight No-Gi Grand Prix at the end of August.
BUT! Replacing them are Buchecha's Checkmat teammate Luiz Panza and ADCC absolute champ and five-time World No-Gi champion Roberto 'Cyborg' Abreu.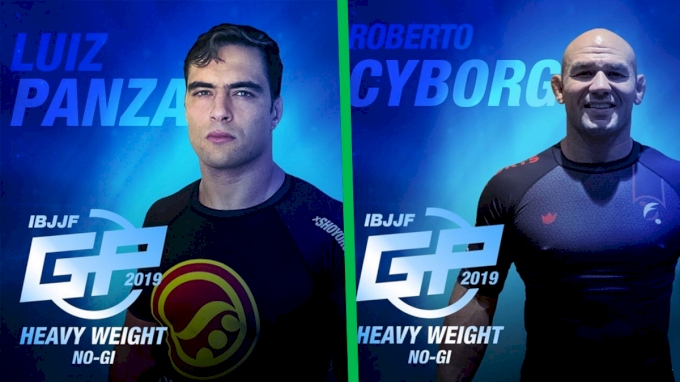 We're still hoping that Gordon's knee allows him to train for this event, because he straight up told us that if it he can't do a proper training camp then he's not competing– and that applies for ADCC as well. Gah. Get this man some stem cells or something.
So the updated list of entrants now looks like this:
Gordon Ryan
Lucas "Hulk" Barbosa
Roberto Cyborg Abreu
Mahamed Aly
Yuri Simoes
Patrick Gaudio
Joao Gabriel Rocha
Luiz Panza
---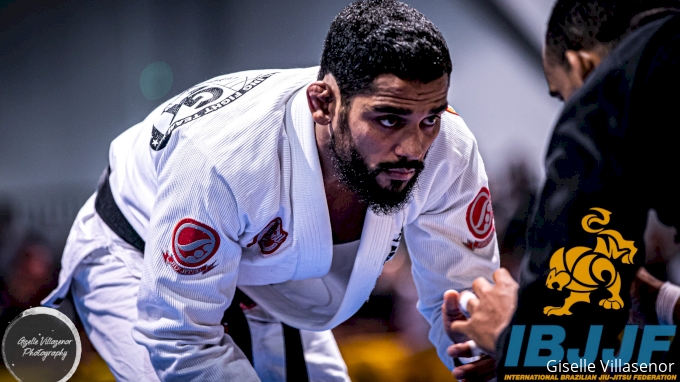 Quick Results From The Weekend
American Nationals
Kennedy Maciel had a solid run at 2019 IBJJF American Nationals with four submissions in five matches, winning both gi and no-gi gold in the featherweight divisions. Watch his matches here.
Jaime Canuto has one of the nastiest flying armbars in the biz. Watch him tap out his opponent at American Nationals here.
Gracie Barra's Roosevelt Souza won double brown belt gold and impressed us with submissions over Roberto Jimenez and Mateus Luna, among others. The way he flipped Roberto's berimbolo attack and got the back (and a 60-sec sub) is pretty damn impressive. Watch all his matches here.
The full archive of +1700 matches can be found here.
Fight 2 Win 117
Kaynan Duarte edged out Gutemberg Pereira via split decision in the main event. Kaynan scored a sweep off a leg entanglement that looked suspiciously like the inside ashi-garami position– is that a hint that Kaynan has been working on his leglock game ahead of ADCC?
Baret Yoshida does what he does best– a choke from the crucifix. He is the absolute master of this attack– watch it here.
You can read the full results here – match videos can be found here.
Keenan's New Team is Called "Legion"
Josh Hinger and Keenan Cornelius are three episodes deep into the world of podcasting, with Hinger's show (and it's definitely Hinger's show) called "The Matburn Podcast". Well played, Mr. Hinger.
We discovered that Keenan's new team has got a name– eagle-eyed grappling fans would have seen it on his gi at Worlds. Cool logo, bro.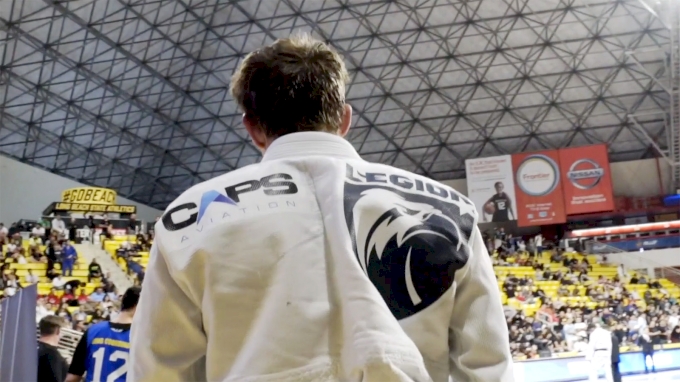 "Legion is the thing you can sign up under, I don't remember what I named it actually but the IBJJF did approve it. But you can sign up under my team if you want to. So if anybody wants to compete at something just shoot me a message and I can sign the papers for you."
Keenan claims it's NOT like the BJJ Globetrotters and it will be a "legitimate team" but right now he doesn't have anybody. "I will soon when I open my gym."
Cooper says No Kron for you!
Speaking on the Eike Wilken Podcast, jiu-jitsu filmmaker Stuart Cooper revealed that you won't see any Kron Gracie videos anytime soon.
Apparently, Kron doesn't want too much video of him released during his career and instead wants one big documentary once he's retired. Huh.
Cooper made his name back in 2011 by releasing an ADCC highlight and video profiles of world-class grapplers. Although he's suffered some serious injuries in his time– including a dislocated arm, a broken ankle and most recently a torn meniscus– Cooper is known for being a tough roll and plans to put his camera to one side and aim to compete in the 2021 ADCC. The only question is, who'll make his highlight video?*
*Trick question– we will!