2019 JitzKing Tampa
JitzKing Promises Slams & Submissions In Talent-Heavy Showcase
JitzKing Promises Slams & Submissions In Talent-Heavy Showcase
JitzKing plan to shake things up with a rule set that will affect the pace of their matches, and athletes like John Combs, Amanda Leve and Nick Rodriguez.
Jul 5, 2019
by Rose Miller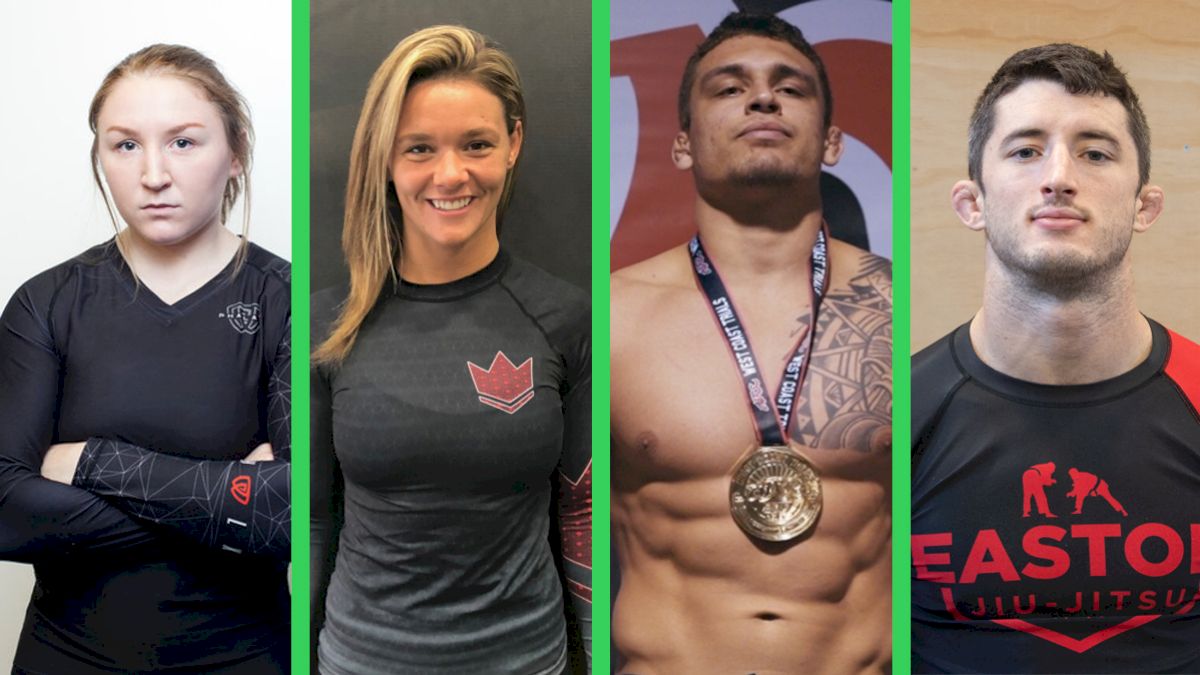 JitzKing is a brand new grappling promotion on the scene, and they are looking to shake things up with a rule set that will challenge the pace of their matches, and did I mention… there is cash on the line?
This Saturday, July 6, they are hosting their first card ever in Ybor City, Florida. The card will feature a 16-man tournament for purple to black belt men under 165lb. The winner will take home $2500, a belt, and even be dubbed the JitzKing taking home a custom crown.
One of only three purple belts to make it into the tournament bracket is 18-year-old purple belt William Tackett. He might be the lowest rank, but he is no stranger to leveling up in competition. Tackett took silver in a stacked -77kg division at ADCC West Coast Trials, and has been dominating the IBJJF opens in his weight and open class, as well as bringing home the victory at last week's Third Coast Grappling event.
He's young, he's hungry, and he's already proven himself at any rank. He will likely meet Enrico Cocco in semis who will be coming to the stage fresh off a super fight against Mansher Khera at KASAI Super Series, and will pose a great challenge for the rising, grappling star.
Check out the full bracket here.
What sets JitzKing apart is their rule set. They are forcing athletes to push the pace. Not only are slams allowed to escape submission, but they penalize stalling and reward action:
Reversals are considered sweeps, incentivizing people to fight for the reversals instead of escaping to restart.
Slamming is allowed to prevent submission.
Good bye butt scooting because guard pulling is penalized! Jumping guard, or going from standing to sitting by any means will result in a "minus point". Where are the wrestlers at? That rule is for you.
If a fighter disengages, backs up, or avoids contact it will be penalized with a "minus point".
Passivity will get one warning, and subsequent stalling instances will result in immediate penalties.
And the format is somewhat similar to ADCC, and the matches change according to the round:
Qualifying Rounds are 6 minutes, but there will be no points awarded for the first 3 minutes.
Final rounds will be 8 minutes with no points in the first 4 minutes, however penalties can be accumulated at any time throughout the bout.
If any match ends in a draw it will go to referee's decision.
Sprinkled between the tournament matches in the main card will be seven must-see super fights, all with a cash prize on the line.
Immediately on our radar for super fights are:
125lb no-gi brown belt/purple belt match up between Danielle Kelly (Silver Fox BJJ/Renzo Gracie Academy) vs Mariuxi Llaguno (American Top Team). Danielle made a statement when she took on some of the best female no-gi grapplers at EBI the strawweights making it to the semi-finals. She is a leg lock hunter, and fears no reap or heel hook.
The 160lb brown belt super fight between Amanda Leve (Leve BJJ) and Maggie Grindatti (Fight Sports Miami) will be a rematch on the 2019 ADCC West Coast Trials finals. A rematch we have been waiting to see!
2019 ADCC West Coast Trials Winner, blue belt, Nick Rodriguez (Renzo Gracie Academy) is back to challenge Jason Reyes (Fight Sports Miami), a Florida-local brown belt.
Hometown favorite Dan Martinez (Gracie Tampa) takes on John Combs (Easton BJJ) in a 190lb black belt match.
Check out the full list of super fights here.
Slams, submissions, and cash on the line– Jitzking is ready to level up the competition. Catch the tournament and all the superfights on FloGrappling, this Saturday, June 6.