2019 JitzKing Tampa
Leve and Grindatti To Roll Back ADCC Trials Final at JitzKing
Leve and Grindatti To Roll Back ADCC Trials Final at JitzKing
Why is this the rematch we want to see? This will be the first time the pair has met since ADCC West Coast Trials.
Jul 6, 2019
by Rose Miller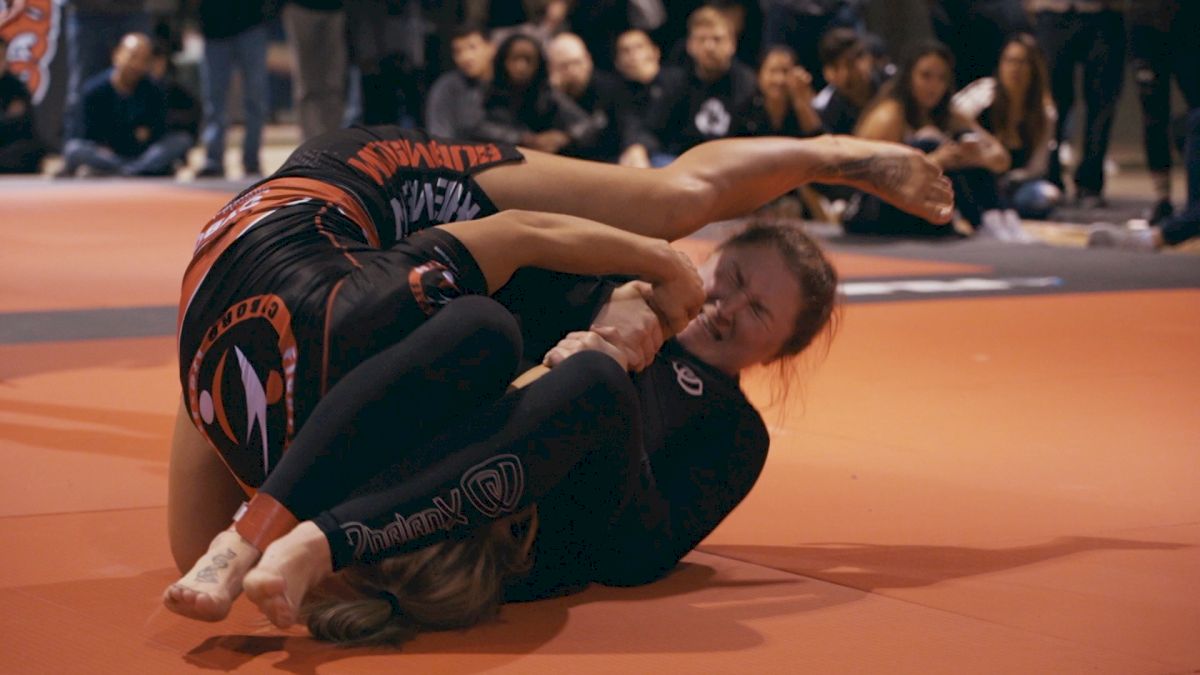 Amanda Leve (Leve BJJ) and Maggie Grindatti (Fight Sports Miami) face off this Saturday, June 6 in a 160lb superfight at the new Florida-based promotion JitzKing.
Why is this the rematch we want to see? This will be the first time the pair has met since ADCC West Coast Trials, where Leve took gold with a swift, flying armbar, and earned what was possibly the submission of the tournament.
Despite competing for a decade in jiu-jitsu, Amanda Leve was somewhat of an elusive figure in the grappling world prior to ADCC trials.
She made a major statement submitting 4 of her 5 matches, including the 2016 trials winner, Elisabeth Clay. And that's always her motive any time she competes: play her game and win, whatever it takes.
Leve is known to always be on the offense, fearless in making a foray against her opponents which will play in well with the JitzKing rules, no points for the first half of the match opening up space for her to take any risk necessary in pursuit of the submission.
This year might be the last we see of Leve in the competitive jiu-jitsu circuit for a while as she takes her talents to MMA. Since the trials Amanda has begun a successful transition to MMA. So far she is 2-0 and plans to take it pro. She'll obviously be back for ADCC in September.
There were high expectations for Maggie Grindatti going into the ADCC Trials. The ADCC ruleset played well into the reputation she has earned as a wrestler, and her ability to overwhelm opponents and control her matches.
Plus, Maggie has been consistent from the start of her competitive career, winning Worlds at every belt. With a ruleset that plays into her style of competing, Maggie is prepared for a more substantial fight: "I know she has well rounded jiu-jitsu, and I am excited to get more of a fight in. I prepared for this the same way I do for any match, to go out there and give my best whatever my best is that day".
Maggie trains out of Fight Sports Miami, alongside her partner, Roberto "Cyborg" Abreu. She is completely immersed in the jiu-jitsu lifestyle, spending up to fourteen hours per day in the gym between work and training. But she wouldn't have it any other way.
As a "warm-up", Grindatti even competed on the KASAI Super Series Orlando card just two days prior to JitzKing. For one of women's jiu-jitsu's most prominent up-and-coming players, back-to-back super fights is just another day in the office.
Catch this rematch, seven more all-star super fights, and a 165 lbs purple through brown belt combined 16-man tournament on JitzKing on Saturday, June 6.