2019 JitzKing Tampa
Grappling Bulletin: The Next No-Gi Sensation & AJ's Real Age
Grappling Bulletin: The Next No-Gi Sensation & AJ's Real Age
The next no-gi sensation, a look at the pro jiu-jitsu business model, super-expensive jiu-jitsu gis, PLUS we answer the question: how old is AJ Agazarm?
Jul 8, 2019
by Hywel Teague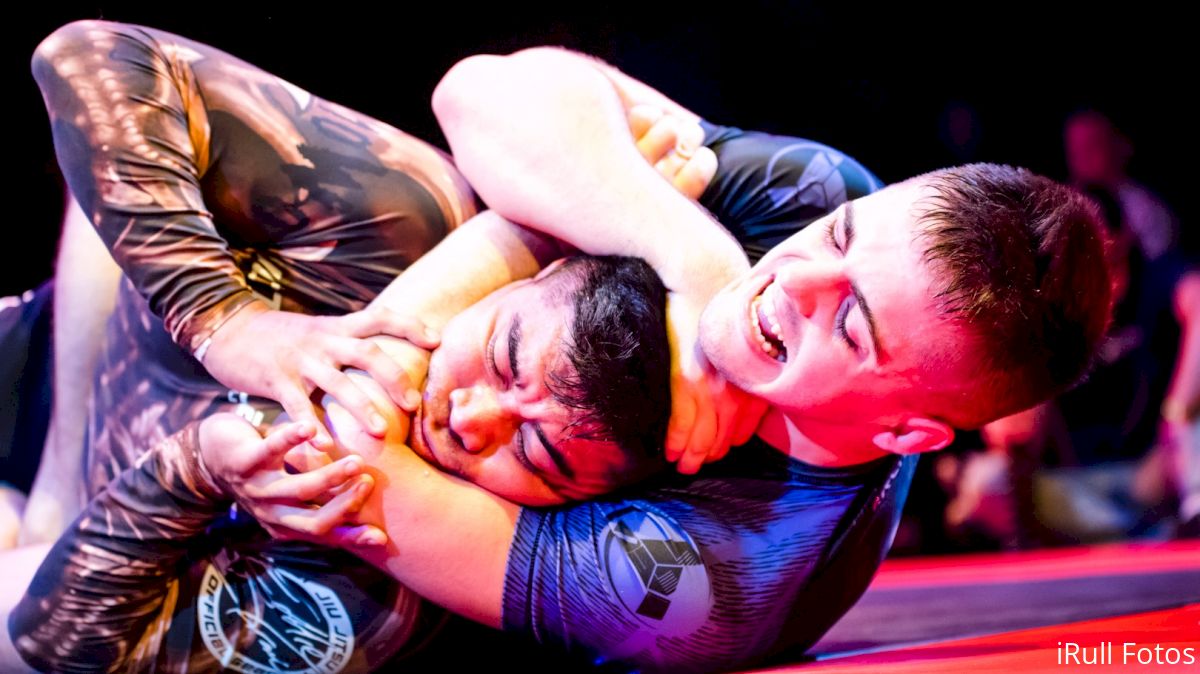 Unlock this article, live events, and more with a subscription!
Get Started
Already a subscriber? Log In
The next no-gi sensation, a look at the professional jiu-jitsu business model, super-expensive jiu-jitsu gis and the final word on AJ Agazarm's age.
Man of the Hour: William Tackett
If you didn't catch the 16-man JitzKing tournament that went down over the weekend (see replay here) you should at the very least watch the final, which saw teenage purple belt William Tackett take gold.
At 18 years of age, William Tackett is fast making a name for himself, and Very Important People are starting to take notice. The bigwigs at KASAI are considering putting him on one of their shows, and Keenan Cornelius told us after training with him at a seminar that he was the best guy in the room that he rolled with that day. High praise.
Our black belt filmmaker Reid Connell has been talking up the teenage grappler for months, and for good reason. In November last year he made it to the final four of the 77kg division at the ADCC Trials (East Coast), following it up with a silver medal at the West Coast Trials in February. He's won a number of superfights on shows such as Fight 2 Win and Third Coast Grappling (winning all of them by submission), and has won tournaments such as No-Gi Worlds and (2017 and 2018) many smaller opens and invitationals.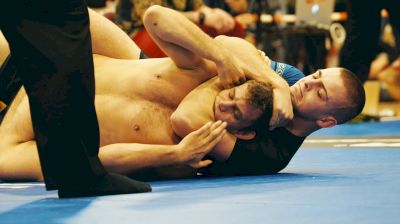 Unlock this video, live events, and more with a subscription!
Get Started
Already a subscriber? Log In
Tackett is from Austin TX (also home to FloGrappling, for those who don't know) and trains under Rodrigo Cabral at Brazilian Fight Factory, repping Checkmat. He's been training since he was eight years of age. Keep an eye on this kid, and his younger brother Andrew, too, who is 16.
Take a look at some of William's performances, both gi and no-gi, and see for yourself – we've got over 30 of his matches going back to 2017.
WATCH: William Tackett vs Mauricio Gomez (tournament final)
---
An investment in the future of jiu-jitsu
I'll be honest, I was a little confused when KASAI announced that their Super Series Orlando event would take place on July 4. That most American of all days, where people get together to blow shit up, meant that the turnout would be horrible and nobody would watch, right? Well, not quite it seems.
Attendance at the event was admittedly lower than that of their pervious shows, such as the Pro events at the Hammerstein Ballroom in New York or the first Super Series event in Dallas back in February. Against the odds, the crowd did fill out the downscaled venue as the Floridian grappling fans came out to support their own. Stacking the show with local talent ensured plenty of vocal support from the stands, as along with New York / New Jersey, California and Texas, Florida is one of the biggest jiu-jitsu markets in the U.S.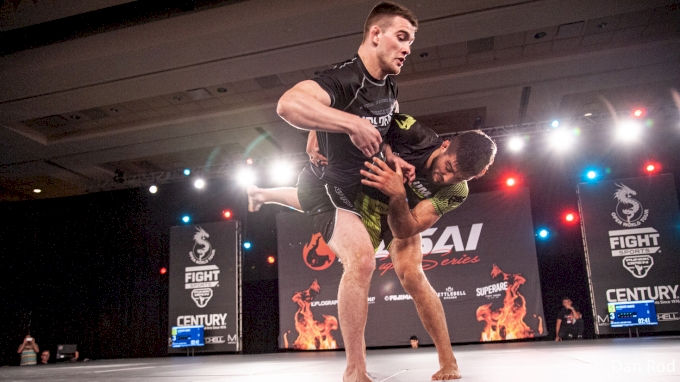 But it was a calculated move to host the event at the Disney Coronado Springs over the Fourth of July weekend. Running at the same time was an ISKA martial arts event which saw kids running around in karate suits wielding less-than-lethal weapons covered in glitter. The amount of curious karate-ka who stopped by and ending up peering through the open doors to the show also snapped up KASAI merch and watched the highlight reels playing on the screens next to the ticket stand.
It was a very long play by KASAI who appear committed to the investing in the future of pro grappling events. They were planting seeds in the wider martial arts community in the hope that some of them may one day become fans and even crossover practitioners. Bravo, KASAI.
KASAI Super Series match videos
---
How big is the gi re-sale market?
The sneaker market is huge– companies that exist jjust to resell limited edition trainers are valued at hundreds of million of dollars, and in-demand releases can go for thousands of dollars. Ask Shane Jamil Hill-Taylor, who self-funded a good chunk of his jiu-jitsu career by flipping new and gently-used sneakers.
Now we don't know the difference between a pair of Yeezy's or Jordans, but we do know the difference between a limited-edition collab drop and a GUMA exclusive release.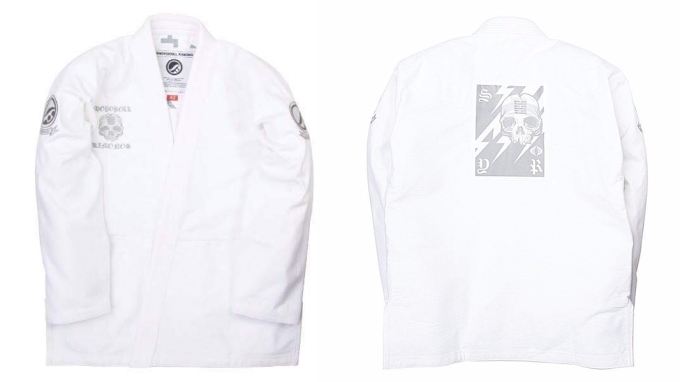 Pictured: The GUMA Exclusive Arashi Storm Shadow Batch 73. Reselling at ~$375
There is a thriving community around the re-selling of jiu-jitsu gis, and it is by no means limited to traditional sites like eBay. The biggest BJJ gi buy and sell Facebook group has over 15,000 members and it's not uncommon to even see used gis sell for $200 or more– if we're talking certain brands, the emphasis is definitely on the 'more'. Brands that fetch the highest prices are of course Shoyoroll, Albino & Preto, CTRL, and then occasionally more "exotic" brand such as Isami or Reversal which are hard to come by outside of Japan.
Premium brands gis will routinely sell for around $150-200 or more when new. But when Pakistani manufacturers are flooding sites like Amazon with cheap gis that retail for $50 or less, consumers are still prepared to hand over their hard-earned money for premium pieces.
Insiders tell us the most they've seen gis resell for is somewhere in the neighborhood of $2000-3000. Holy moly.
---
How old exactly is AJ Agazarm? Nobody knows– except us
There seems to be a popular question in the grappling world right now… How old is AJ Agazarm?
AJ is worse than a 40-something woman– he hates telling people his real age, and has remained 25 for the last six years if you try and ask him.
Well, here's the answer: He was born on July 26, 1987, which means he turns 32 in a few weeks.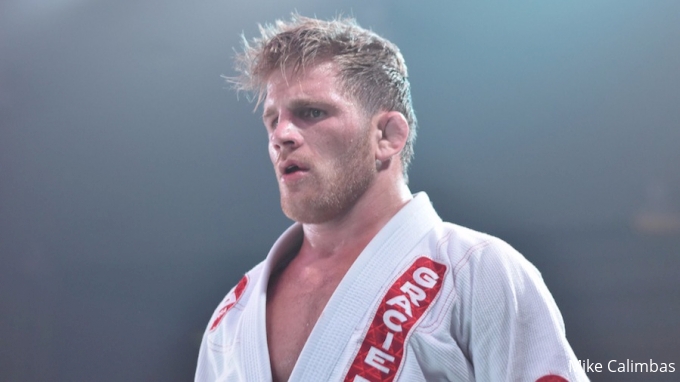 Don't forget he has his second pro MMA fight coming up on July 12, where he'll face off with Jacob Landin, who like Agazarm is 0-1 as a pro. One of their O's must go!
---
What we're watching
The matches from JitzKing, of course, including:
John Combs beating Dan Martinez 14-2 – watch video
Amanda Leve tapping Maggie Grindatti with a choke from the back – watch video
Nick Rodriguez beating Jason Reyes by 15 points to zero – watch video