Create a free account to unlock this article!
Get Started
Already a subscriber? Log In
KASAI Elite Grappling Championships announced that Matheus Diniz will face Josh Hinger at KASAI Pro 6 on Saturday, August 17th at the Showboat Atlantic City Hotel in Atlantic City, NJ.
The event will also feature KASAI's inaugural World Bantamweight (135lb) Championship Tournament, as well as numerous compelling superfight matchups which will be announced shortly.
"When we last saw these two 'killers' battle, it was one of the most exciting grappling matches of the year!" said KASAI CEO Rich Byrne. "We have had our sights set on this rematch ever since then, and we can't wait to deliver it to the fans."
Matheus Diniz trains at Marcelo Garcia Academy. He is a Brazilian black belt standout who is known for his crushing physical strength and go-forward style. Matheus Diniz became the KASAI World Middleweight Champion at KASAI Pro 2 after winning the tournament without conceding a single point. He has conquered important titles such as IBJJF Pan American No-Gi Champion and IBJJF World No-Gi Champion at brown belt. At black belt, he has won the IBJJF Pan American No- Gi Championship, and the IBJJF New York Summer Open.
Josh Hinger is an American born Brazilian Jiu-Jitsu black belt, a rank he earned under Andre Galvao at the Atos Jiu-Jitsu Academy in San Diego, California. A specialist in both Gi and No-Gi grappling, Hinger won many important accolades, including the ADCC West Coast Trials. He most notably won the IBJJF World No-Gi Championship three years in a row (2016, 2017, 2018).
World Bantamweight Championship
In addition to Diniz vs. Hinger, 'KASAI Pro 6' will also feature its World Bantamweight Championship Tournament. Five competitors have already been signed to compete in this event, they include:
Geo Martinez
Joao Miyao
Jon Calestine
Ethan Crelinsten
Ashley Williams
Richard Alarcon (Pro Qualifier winner)
"We are assembling the top Bantamweights in the world to vie for this belt," said KASAI CEO Rich Byrne. "The athletes we have lined-up are truly special."
KASAI CEO Rich Byrne Unveils New Tournament PLUS Event in Brazil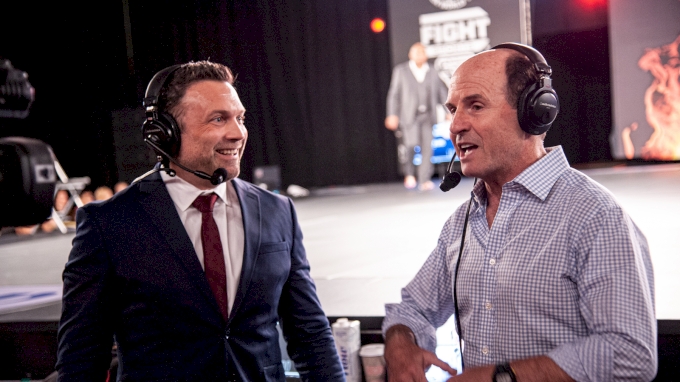 Create a free account to unlock this video!
Get Started
Already a subscriber? Log In