Unlock this article, live events, and more with a subscription!
Get Started
Already a subscriber? Log In
Start your week off right with the Grappling Bulletin.
Jiu-Jitsu vs wrestling fantasy match proves too controversial for some
We don't need to play fantasy grappling too much, because we're lucky in that most of the top competitors in the world regularly compete against each other in gi and no-gi, and we even get match-ups between champions from different weight classes thanks to the beauty of the absolute (open weight) division.
Fantasy match-ups are usually reserved for the real "what if?" matches that would be unlikely to ever happen. Like an ADCC champion vs an Olympic gold medalist, for example. That'd be cool, right?
Well Yuri Simoes called out Kyle Snyder in the nicest possible way, and people lost their shit.
The overall reaction online was one of incredulity. People just couldn't believe Simoes had the audacity to call out Snyder, saying the Brazilian would get destroyed, embarrassed, launched into space, what have you.
What was it that set people off when Simoes very respectfully suggested that a match between himself and Kyle Snyder could be something worth watching? Sure, Snyder is an Olympic champion and one of the top heavyweight freestyle wrestlers in the World. But Simoes is one of the best heavyweight reps of our sport.
Let's be clear here: this was not some nobody trying to piggyback on another more successful athlete's visibility. Simoes is among the best-known and most credentialed no-gi athletes in grappling. He's a two-time World No-Gi absolute champion, and a two-time ADCC champion in two different weight classes. He's even aiming for his third ADCC title in a different weight class in September when he moves up to +99kg, which– if he wins– would make him the first person to ever do so.
Simoes even came up with the idea of competing against Snyder in a wrestling match, a grappling match or both back-to-back. They're not too dissimilar in size, there's only six years age difference between them.
We live in an era where WWE wrestlers can go into the UFC Octagon and people genuinely want to see what will happen. The (real) wrestling community is even open to the idea of marquee matches– just look at the recent Beat The Streets event that saw a veteran Ben Askren talk his way into a match with Olympic champ Jordan Burroughs.
Ben Aksren vs Jordan Burroughs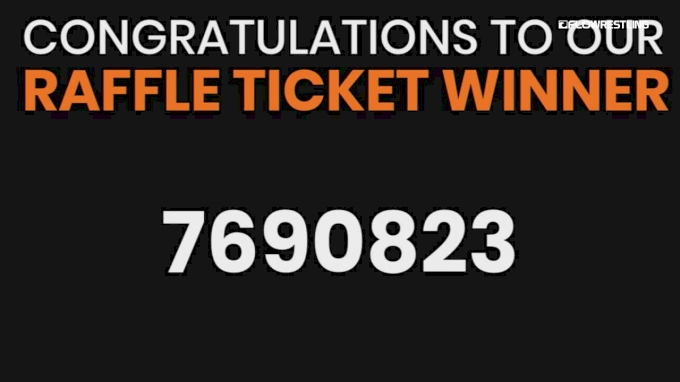 Unlock this video, live events, and more with a subscription!
Get Started
Already a subscriber? Log In
A match between Simoes and Snyder would be far more compelling than putting a glorified stuntman into an MMA fight, or a guy 10 years past his prime in with a top 10-ranked pound-for-pound wrestler. The outcome in uncertain, but that's what makes it so interesting.
A crossover match between them would create the same kind of intrigue as the legendary Helio-Kimura jiu-jitsu vs judo match from the 1950s.
Let them grapple, bro. It could be huge for both sports, and we'd all benefit from having seen it.
---
Ary Farias and AJ Agazarm both claim wins inside the cage
The list of jiu-jitsu competitors moving to MMA just keeps getting bigger. We've been keeping track of their performances but two results from the weekend means we'll have to update the rankings as both Ary Farias and AJ Agazarm won by submission.
AJ moves to 1-1 with a submission versus Jacob "Jiu-jitsu Jesus" Landin in a Bellator undercard fight, which means he enters onto our Jiu-Jitsu in MMA Ranking (update coming soon).
If the Diaz brothers had their very own Dillon Danis, it would be AJ Agazarm (1-1). The 2017 ADCC silver medalist nabs his first win, strangling "Jiu-Jitsu Jesus" Jacob Landin in round one. #Bellator224 pic.twitter.com/AAnNScVDQM

— Kyle Johnson (@VonPreux) July 12, 2019
Ary Farias moved to 8-2, also with a submission, when he slept Devante Sewell at LFA 71 with an absolutely brutal mata leao. Farias has been grinding away in MMA since 2014 and this was his first MMA fight in the United States. Let's hope we see more of the same.
I saw the soul leaving the body as Ary Farias choked Devante - HL pic.twitter.com/Aw3Tzcb5Yj

— Jolassanda (@Jolassanda) July 13, 2019
---
Wait, what's the difference between rear naked choke and a rear naked strangle?
You may have noticed that I wrote "rear naked strangle" in the title for this article, and not choke as many (most) people call it. I'm just playing around, as I noticed that this slight change in terminology set off a vigorous debate a couple of weeks ago on our Instagram page.
Gordon jumped in (shock!) to correct people who disagreed with this term, most of whom were genuinely shocked to hear it called anything other than a choke.
If you've ever heard Danaher or any of his guys then you may have noticed that they often use the term 'strangle' when most people in jiu-jitsu would use choke. If you're thinking of going head to head with them about this, don't. Danaher and his team are very precise with their nomenclature and they do indeed use it correctly, even if it sounds funny.
stran·gle
verb
squeeze or constrict the neck of (a person or animal), especially so as to cause death.
synonyms: choke
choke
verb
(of a person or animal) have severe difficulty in breathing because of a constricted or obstructed throat or a lack of air.
So there you have it. That bow and arrow choke you've been doing all these years is actually a bow and arrow strangle. But it's also a choke. So call it what you want. Honestly, it doesn't matter– unless you want to tease people on the Internet.
---
Quotes of the Day
"Everyone on the Internet is so stupid."

– Keenan Cornelius, episode 4.5 of Matburn Podcast
"Sometimes people forget jiu-jitsu gives them the power to submit other people, and it's not their power. They believe that they are the power of jiu-jitsu, they think it's them, and so they think they're better than anyone else, and that's arrogance, and it's ugly."

– Jocko Willink
---
Results Recap
10th Planet beat the Red Bowie team 4-1 in the 5 vs 5 team challenge at SUBVERSIV 2. Here's how it went down:
Geo Martinez def Joao Miyao via RNC in OT
DJ Jackson def Ruben Rivera via Riding Time
Kyle Chambers def Ronaldo Junior via Riding Time
Kyle Boehm def Gabriel Almeida via RNC in OT
Elvira Karppinen def Pati Fontes via heel hook
Watch the full event replay here
Mauricio Oliveira of GF Team, who took almost an entire year off after getting his black belt in 2018, returned at the NY BJJ Pro and beat Levi Jones-Leary in the middleweight final 2-0. Watch this kid, he's back training with Gutemeberg Pereira, Dante Leon and the rest of the crew in Toledo, OH. If he does half as well as he did when he was a brown belt, he could be a force at black belt. He's only had a handful of black belt matches so we're excited to see what he's got.
Also winning in NY were Isaac Doederlein, Tim Spriggs and Max Gimenis, who all won their divisions and picked up $4000 checks in the process. Maria Malyjasiak won the female openweight division, beating Vedha Toscano in the final via toehold.
Lightweight Alef Brito of Ares took open weight gold in Portland, beating Hunter Ewald in the final.
---
In case you missed it
Beyond The Match: Vagner Rocha Outlasts Celso – watch here
If you haven't seen these, I suggest going back and catching up on all of the Beyond the Match series– they are fantastic content. High quality, immersive and engaging– exactly what we want you as fans to experience from live events on FloGrappling. Starting with Vagner vs Celso is a good intro to this series.
Chasing Greatness with Mahamed Aly: Why Winning Worlds Was Not Enough – watch here
A brand new series for Chase, which we will become a regular feature. Casual and conversational, but still a lot to learn as Chase will really get into each subject's unique story.
Technique Breakdown: Leonardo Saggioro's Unstoppable Half Guard Sweep – watch here
Now the season has slowed down a bit and we've got time to breathe, I was able to sit down and pump out some technical analysis videos. We already have about an hour's worth of these breakdowns and there are more to come. Let me know if there are any techniques you want us to analyze!
---
Photo of the week
Judo hitman takes no joy in his job.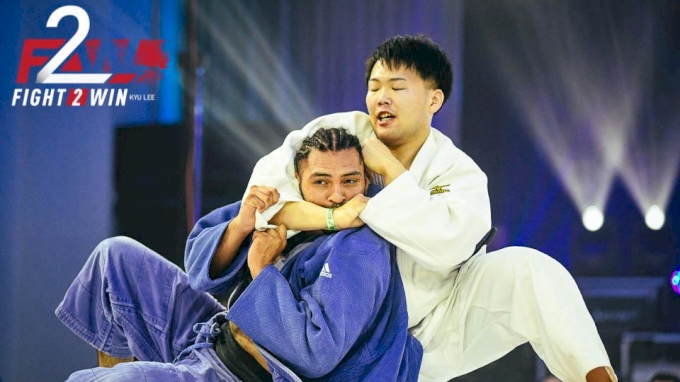 ---
Jiu-jitsu showerthought: Are you even a real jiu-jitsu competitor unless you have a CBD sponsor?
---
Upcoming Live Events on FloGrappling:
The New Guard: Roberto Jimenez
Watch the LIVE Premiere of our latest documentary on Wednesday July 17 at 12:00 PM CST | Watch here
Fight 2 Win 118
Marcio Andre vs Kennedy Maciel 160lbs black belt gi confirmed for the main event at Fight To Win 118 on July 20 in Minneapolis! Starts at 5:00 PM CST. | Watch here