KASAI Pro 6
Analysis: Hinger & Diniz Sure To Thrill At KASAI Pro 6
Analysis: Hinger & Diniz Sure To Thrill At KASAI Pro 6
In order to know where we're going, it's critical we understand where we've been.
Aug 8, 2019
by Chase Smith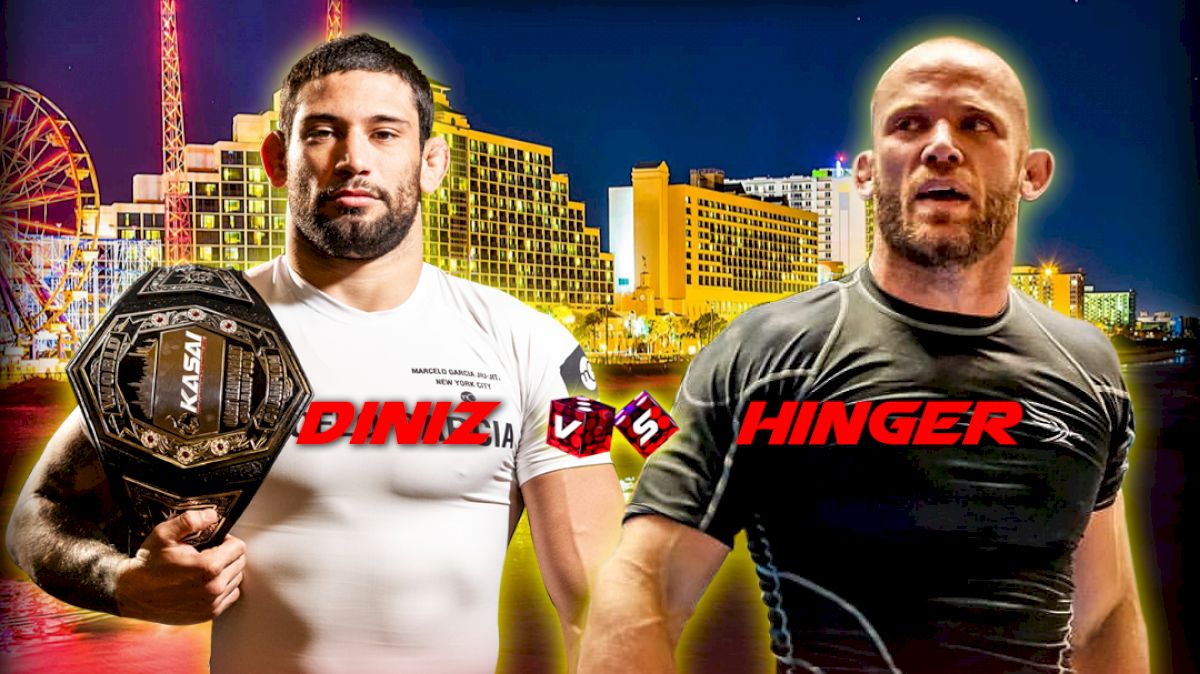 Unlock this article, live events, and more with a subscription!
Get Started
Already a subscriber? Log In
KASAI is set to throw their second summer blockbuster August 17 with their inaugural 135lb tournament and an excellent selection of super fights, including the rematch between two of jiu-jitsu scrappiest competitors: Josh Hinger and current KASAI middleweight Champion Matheus Diniz.
To whet our appetite for the meal to come, let's jump into a little analysis of what may be in store when these two monsters clash on the KASAI mats.
Of course, in order to know where we're going, it's critical we understand where we've been.
These two gorillas have faced off not just once, but twice before in the semi-finals of No-Gi Worlds (2016, 2018). Hinger has taken the win both times, but not without having to put the fight of a lifetime.
See both their matches in their entirety
Let's break it down.
Both bouts began with relative passivity – there were, of course, collar ties and snapdowns, but no significant takedown attempts or otherwise were seen until near the halfway point in either fight.
Though Diniz is an excellent wrestler himself, Hinger was able to make more the meaningful impact with his standup game – in fact, his eight-point sequence at the 2018 No-Gi World Championships all began with a savage duck-under to bodylock takedown (see GIF below)
It should also be noted that we're certain that neither man wants to be on the bottom.
Besides both matches displaying what amounts to be a serious dogfight for top position, Hinger himself told us that "What seems to happen with [Matheus] and I is that whoever is on top will control the match.... will dominate the match... I think the guard player in a no-gi match is at an extreme disadvantage. Unless you're a leg locker... but neither Matheus or I do that.. - From Chasing Greatness With Josh Hinger.
Matheus Diniz Analyzes Upcoming Match With Josh Hinger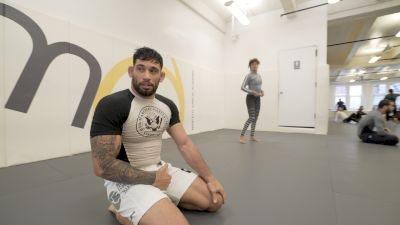 Unlock this video, live events, and more with a subscription!
Get Started
Already a subscriber? Log In
"He is an amazing fighter, amazing competitor and a really good person. I really like Josh... and It's going to be a scrap like always... You cannot not give him a lot of space. You always worry about your neck, submissions; it's tough to fight someone like that. Submissions can come from everywhere." - Matheus Diniz
How Will KASAI's Format Affect The Outcome?
There are several rule modifications at KASAI that stand to make a significant impact on the way this match will play out.
A 'near-takedown' is worth one POINT (not an advantage).
A 'near-submission' is worth one POINT (not an advantage).
All leglocks and reaping attacks are allowed.
Both of these athletes have some of the best wrestling skillsets found in jiu-jitsu athletes - and awarding points for near takedowns instead of advantages makes embracing the suck and chasing down the takedown all that more important.
It's also true that both competitors are extremely fond of the various head-and-arm chokes, whether it's Josh's patented 'Hingertine' or Diniz's brutal Japanese Necktie – the threat of submissions from headlock positions is a very real thing, and we absolutely expect some positive points on the board to be added for various attacks.
One Man's Take
If I were a betting man, I'd say Josh Hinger's odds are good in this match. It's not just that he's previously won before, but the manner in which it was done, He typically shoots first and has been closer - if not completely successful - in achieving the takedown. I see him picking up at least 2 points off the 'near-takedown' rule.
However, let us not forget that Diniz is a KASAI veteran and the current middleweight titleholder - his awareness of these rules could very well influence his approach to tackling Hinger for the third time, and perhaps even turn the tables in his favor.
World Bantamweight Championship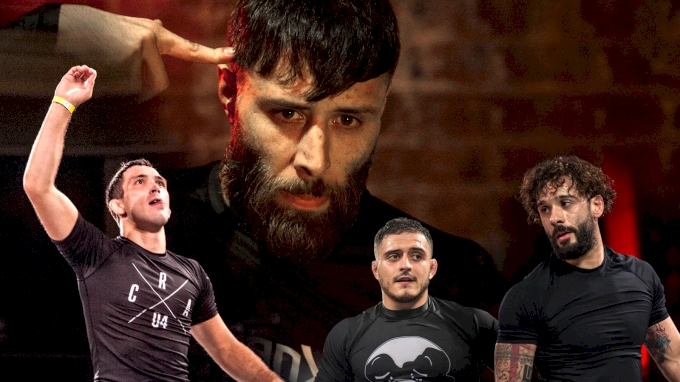 In addition to Diniz vs. Hinger, 'KASAI Pro 6' will also feature its World Bantamweight Championship Tournament. Five competitors have already been signed to compete in this event, they include:
Geo Martinez
Joao Miyao
Jon Calestine
Junny Ocasio
Ashley Williams
Richard Alarcon (Pro Qualifier winner)