Create a free account to unlock this article!
Get Started
Already a subscriber? Log In
There's never a dull moment with Fight 2 Win these days. With ADCC coming up they have been on the grind bringing the most anticipated contenders to the stage, giving us a taste of what we are all anxiously waiting for come September.
Augusto "Tanquinho" Mendes defeated Marcelo Mafra in a ruthless main event, and Osvaldo "Queixinho" Moizinho defended his Master Featherweight belt against Tiago Barros at Fight 2 Win 122 in Scottsdale, Arizona.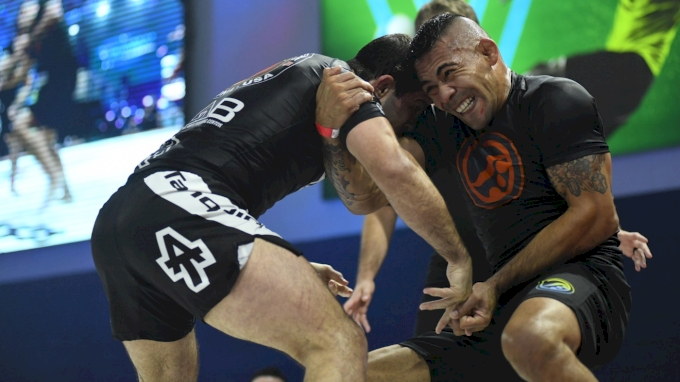 Mafra on the attack
Although he is pursuing a career in mixed martial arts, Tanquinho is far from done with his competitive jiu-jitsu career. The three-time black belt world champion stepped into the competitive grappling arena for the second time this year, in the thick of his ADCC camp, and we have to say he hasn't missed a beat splitting his time between MMA and BJJ and cutting down to -66kg.
As impressive as Tanquinho's performance was, the main event could not have been a closer contest. Typically known for his guard, Mafra was a force to be reckoned with going toe-to-toe with the ADCC contender who is known for his top game and wrestling-influenced style. If you like stand-up, this is a match you need to see. The men were ruthlessly exchanging guillotine and takedown attempts for the duration of the 10-minute main event. In the end, Tanquinho earned the unanimous decision victory over Marcelo Mafra.
As exciting as ADCC is, it's not the only major jiu-jitsu event in the immediate future. We have Master Worlds this week, and F2W was sure to highlight some of our favorite masters athletes.
The co-main event was a battle of styles between Queixinho and Tiago Barros. As expected, Quexinho worked his open guard, relying heavily on his lasso and lapel sorcery, likely in an attempt to set up his renowned omoplata. Tiago Barros was prepared, pushing the champion's guard retention skills to impressive limits, but he was unsuccessful in securing a pass or any submission attempts. Osvaldo "Queixinho" Moizinho retained his Masters Featherweight Belt by split decision. Both men are registered for the Featherweight division this week at Master Worlds, so we could see a rematch under the IBJJF rules.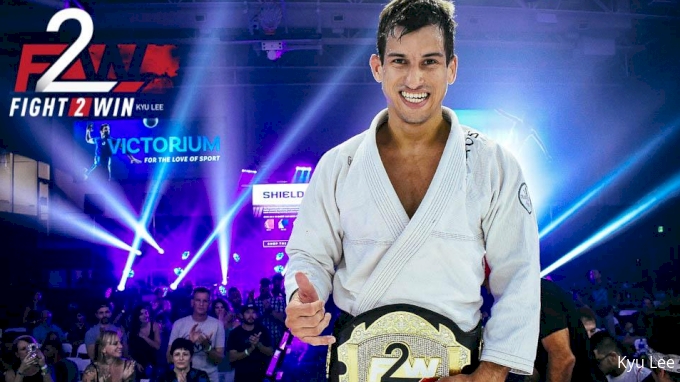 Osvaldo "Queixinho" Moizinho
Karen Antunes wrecks shop in any division, masters or adult. She is an adult world champion and now the Masters F2W Flyweight champ as well. In her title match against Masters Bantamweight champion, Tracey Goodell, she showcased her athleticism, jumping passed Tracey's guard and on the constant attack. She won the belt via unanimous decision. Both women will be taking on Master Worlds next week — Antunes in the featherweight division and Goodell bumping up to lightweight.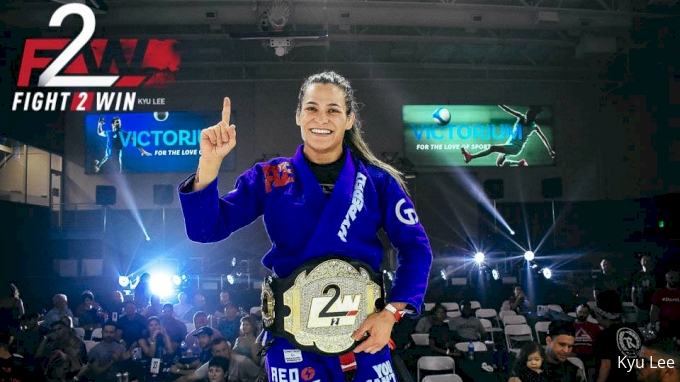 Karen Antunes
Fight 2 Win has become the most consistent stage for pro athletes to get paid in jiu-jitsu. Every week they are dishing out over $30K in prize money to the most elite competitors as well as local up-and-comers. Fight 2 Win 122 paid out $40,396 to their athletes via salaries and commissions on ticket sales.
Other notable matches include:
Tyson Antillon defeated Matthew Gilette via armbar to win FOTN
Claudia Do Val defeated Brenda Heller by way of triangle
Jake Watson defeated Samir Abdolakder via triangle