The black belt Master 1 weight divisions were on fire in Las Vegas on the first day of Masters Worlds competition.
We saw big names like Vitor Oliveira ad Marcos Tinoco clean house in their respective divisions, but there were many other players who also tore up the competition. Make the jump to find out who stood out.
Oliveira takes fourth straight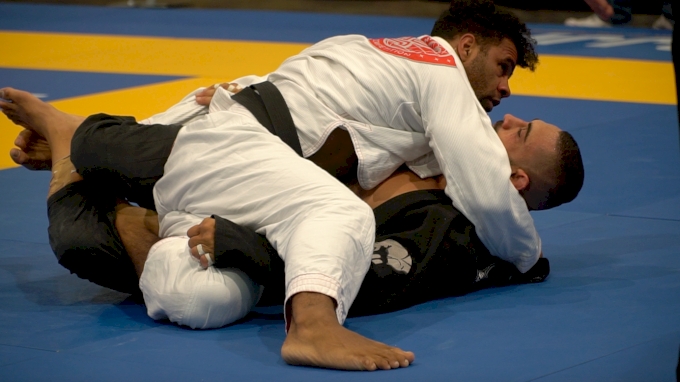 Vitor putting on the pressure
Current No. 1 in the FloGrappling pound-for-pound rankings at Master 1 Vitor Oliveira (GF Team) was on fire today in Vegas, winning his fourth straight Master Worlds title.
Vitor showcased great passing as always in his five fights in the division, including passing the guard of Clark Gracie in the semifinal. The final saw Vitor matched up with Gabriel Fonseca, who had defeated Marcelo Mafra in his semifinal. A drop seio nage from Oliveira was enough to secure the gold medal for Oliveira.
Watch: Vitor Oliveira vs Gabriel Fonseca
---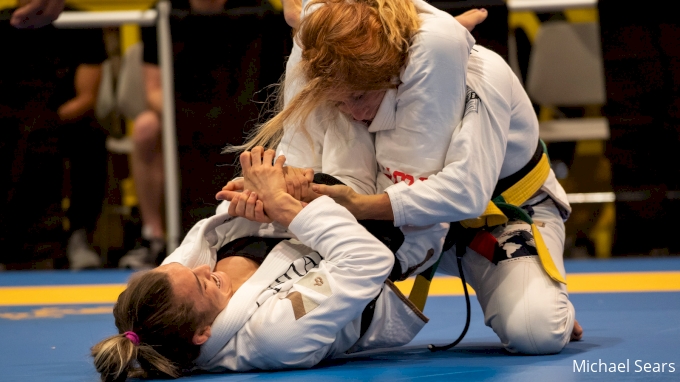 Big names dominate in women's brackets
Current adult class superstars Claudia Doval (De La Riva) and Karen Antunes (Checkmat) both made easy work of their divisions, both submitting their way to gold. Claudia won her final in the medium-heavyweight division with an armlock from a triangle. Antunes threw up an amazing flying triangle in her final against Heather Raftery before transitioning to an armlock to get the finish.
Watch: Karen Antunes vs Heather Raftery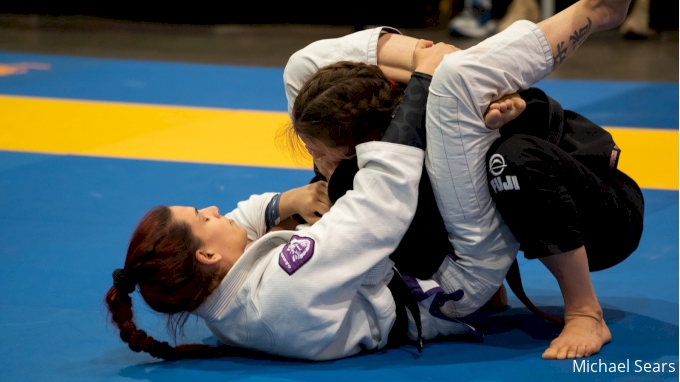 ---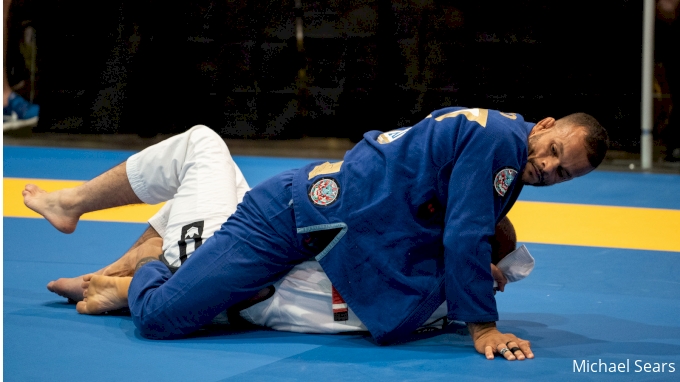 Tinoco takes gold in Master Worlds debut
Marcos Tinoco (Alliance) ran through the medium-heavyweight division. Tinoco won six matches, including an armlock in under 10 seconds in his opening match. Tinoco defeated top seed Sergio Rios by points in the final.
Watch: Sergio Rios vs Marcos Tinoco
---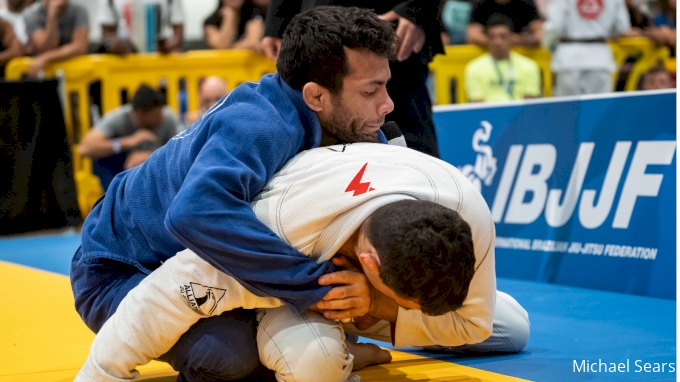 Barros is the king at feather
No. 2-ranked pound-for-pound Tiago Barros (Cicero Costha) put in an amazing performance at featherweight, defeating former Master World champ Osvaldo "Queixinho" Moizinho in the final. Barros hit a sweep with under one minute left to win the title.
Watch: Tiago Barros vs Osvaldo Queixinho
---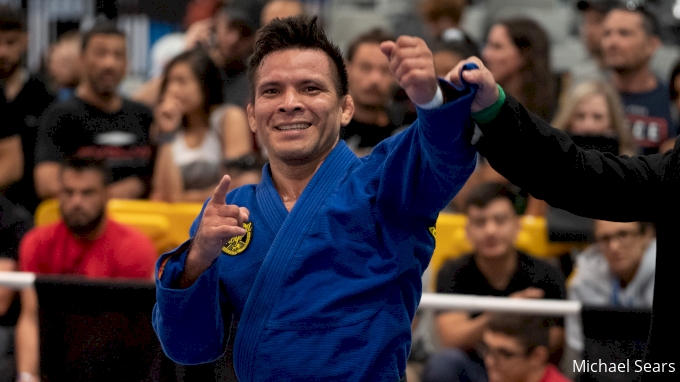 Moraes runs the gauntlet at light-feather
Two-time adult world champion Gabriel Moraes (Alliance) fought through a tough light-featherweight bracket. Moraes defeated Milton Baston in the semifinal, before taking down Rene Lopes in the championship match.
Watch: Gabriel Moraes vs Rene Lopes
---
In other action:
Kristina Barlaan (Caio Terra) defeated Rita Gribben at light-featherweight for her second straight title at Master Worlds.
Newcomers to the master level Breno Bittencourt (Gracie Fighter) and Nick Shrock won the lightweight and heavyweight divisions.
Igor Silva (GF Team) submitted three out of four opponents for gold at super-heavyweight, including an ankle lock in the final.
2018 Master Worlds champ at brown belt Nikki Sullivan (Atos) won the lightweight division in her first Master Worlds as a black belt.
Watch the 2019 IBJJF Master World Jiu-Jitsu Championship Live or On Demand on FloGrappling