The 2019 ADCC World Championships takes place on September 28-29 and promises to be the biggest no-gi grappling event of the year. Gordon Ryan, Keenan Cornelius, Buchecha, Andre Galvao, and Felipe Pena will all compete and you can watch it all LIVE or On Demand.
FloGrappling will live stream every mat and every match from the 2019 ADCC, with a dedicated commentary team on each mat PLUS an additional Portuguese commentary channel featuring expert analysis from former ADCC absolute champions Robert Drysdale and Braulio Estima.
Watch ADCC 2019 ONLY on FloGrappling
September 28-29 | Click for more
Brackets drop on Friday, September 27 and you can follow along the action through our live interactive bracketing system FloArena which shows who won and how. You can sign up for email or text message alerts that will tell you when your favorite grapplers are about to compete.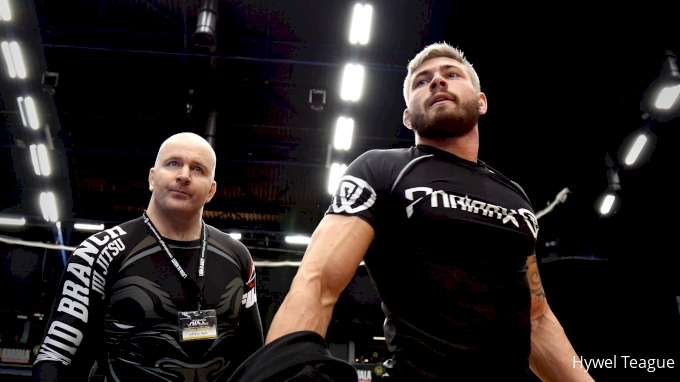 Create a free account to unlock this video!
Get Started
Already a subscriber? Log In
You can watch all three mats at once via our multi-mat technology, and the brackets include links to the videos of the matches within minutes of them being over.
Here is the schedule of what to expect for TODAY'S FINAL DAY OF ADCC.
Sunday, September 29
First match 10 am PST
Men's +99kg semifinals
Men's 98kg semifinals
Men's 88kg semifinals
Men's 77kg semifinals
Men's 66kg semifinals
Women's -60kg semifinals
Women's +60kg semifinals
12pm: Bronze medal matches
1pm: Men's and Women's Finals
Men's +99kg final
Men's 98kg final
Men's 88kg final
Men's 77kg final
Men's 66kg final
Women's -60kg final
Women's +60kg final
3.30pm: Men's absolute division elimination round, semifinals
5pm: Superfight: Andre Galvao vs Felipe Pena
5:30pm: Absolute final
International start times
| | | | | | | |
| --- | --- | --- | --- | --- | --- | --- |
| Los Angeles | Tokyo | Abu Dhabi | London | Rio de Janeiro | New York | Chicago |
| Sat 10:00 am | Sun 2:00 am | Sat 9:00 pm | Sat 6:00 pm | Sat 2:00 pm | Sat 1:00 pm | Sat 12:00 noon |
Watching Replays
What happens if you can't watch live? Don't worry because every match from every mat will be recorded and you'll be able to relive the action from start to finish.
If you dive into our interactive brackets you will find a link to watch a video from every match. If you'd prefer a more immersive approach, we'll upload the entire day's action from start to finish for each mat meaning you can watch spoiler-free. All the match videos will be on the 2019 ADCC event page.
Watch The ADCC 2019 World Championships LIVE or On-Demand ONLY On FloGrappling