Unlock this article, live events, and more with a subscription!
Get Started
Already a subscriber? Log In
ADCC is the most prestigious event in grappling, and right now the world's top competitors are preparing to face off to earn the title ADCC Champion — a title that can either make their career or create an undying legacy.
This year is stacked with top talent, and our team at FloGrappling has uncovered the best matchups you could potentially see this year.
---
66kg Division
Nicky Ryan vs Kennedy Maciel
Going into ADCC 2019, Nicky Ryan has made it known that he plans to be more aggressive in years past. He doesn't want to waste any more time waiting on his opponents and wants to go immediately for the kill. In 66kg, he could potentially go against Kennedy Maciel. In their previous matchup in 2016, Kennedy submitted Nicky Ryan in an overtime round at Studio 540 via triangle from the back.
WATCH: Nikcy Ryan No-Gi Highlight
Jamil Hill-Taylor vs Paulo Miyao
These two have never fought before, but the biggest question mark about this matchup is how Jamil will perform against Paulo in no-gi. Paulo is a favorite for the 66kg division however, Jamil might be the disrupter this bracket needs.
WATCH: Jamil Hill-Taylor vs Junyong Cho Spyder no-gi superfight
---
77kg Divison
JT Torres vs Renato Canuto
Known for their dynamic and fast-paced styles, this matchup is sure to be one of the most exciting in 77kg. Both competitors have excellent wrestling ability, but how will JT's precision wrestling hold up against Renato's unpredictable movements? Tune in to find out.
WATCH: JT Torres Highlight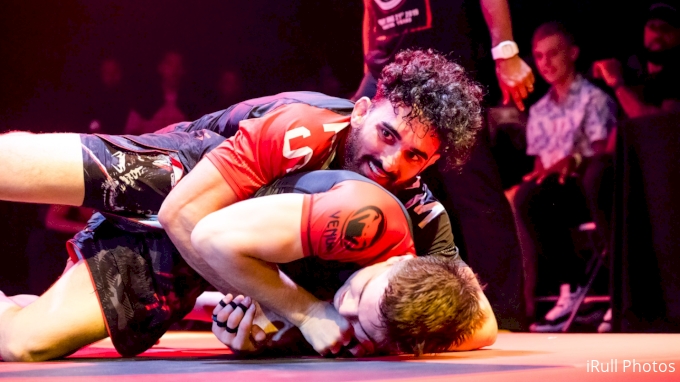 Garry Tonon vs Edwin Najmi
Even the best competitors hesitate when deciding how to take Garry Tonon to the ground. Known for his counters and excellent scrambling ability, Garry is dangerous and is a serious threat in 77kg. However, Garry has been focusing on his MMA career for the past two years leaving just enough room for Edwin to possibly surprise him with a flying submission.
---
88kg Divison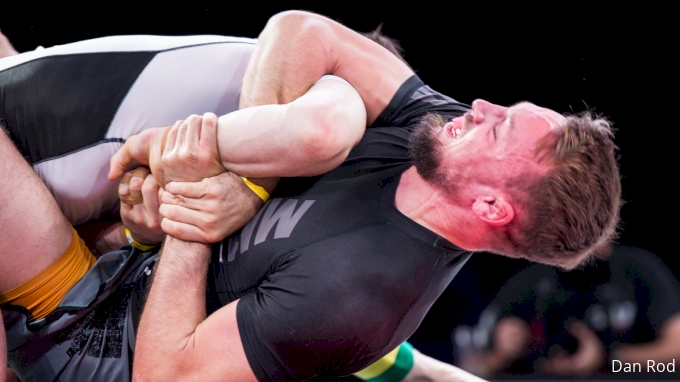 Craig Jones vs Josh Hinger
Known as being submission hunters, this is the type of matchup ADCC fans love to see. Craig is known for his leg attacks, while it's not a surprise Josh is looking for front headlock submissions. These two have never faced off before, but we can't wait to see what happens.
Gilbert Burns vs Gabriel Arges
Gabriel is a brown belt no-gi world champion but has yet to really be tested as a black belt in no-gi. Competing against a seasoned veteran like Gilbert Burns would be a great challenge for Gabriel and a great indication of his no-gi abilities. Gilbert is a 2011 Gi World Champion, 2010 No-Gi World Champion, a 2010 Brazilian National Champion, and a UFC veteran. Burns is coming off a recent win in the UFC and has immediately shifted gears to prepare for ADCC.
---
99kg Divison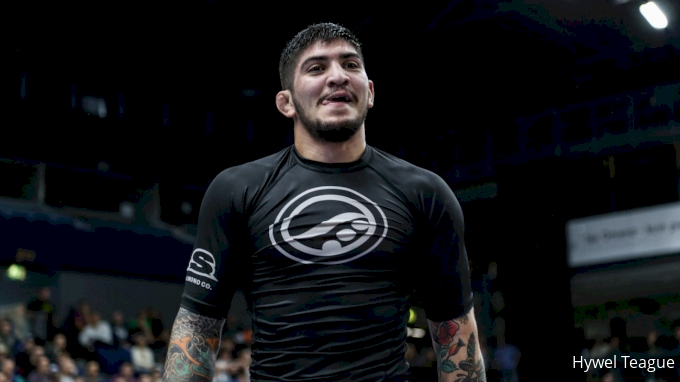 Dillon Danis vs Keenan Cornelius
After throwing shots at each other on social media, there's plenty of motivation for both competitors to go all-out in this matchup. Although Dillon has a bigger fanbase, Keenan remains the most accomplished of the two. The last time these two faced off was in 2011 at NAGA, with Keenan walking away with the win via RNC. Can Dillon rise to the occasion after focusing on his MMA career? We will find out.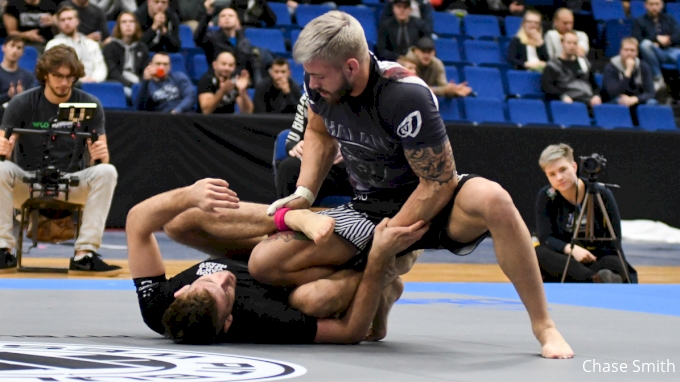 Gordon Ryan vs Patrick Gaudio
We first saw these competitors match up during the 2018 IBJJF No-Gi Worlds. Based on what we previously saw, Gordon is looking to spin under and attack while Patrick is determined to pass. While neither competitor was able to make much progress towards a submission, they both pushed hard the entire time and ended the match 4x4. A rematch between these two would settle what happened at worlds. Look forward to seeing what improvements have been made and their individual strategies going into this rematch.
WATCH: Gordon Ryan vs Patrick Gaudio (Just the best bits)
Dillon Danis vs Patrick Gaudio
One of the most exciting and crowd-pleasing matches of Copa Podio was Danis vs Gaudio, and we would love to see these two put on an incredible show again at ADCC 2019. They both displayed strong wrestling and aggressive styles; however, ultimately Danis walked away with this win via advantage. Get ready to see these two go after each other if paired up in ADCC 2019.
WATCH: Dillon Danis vs Patrick Gaudio at Copa Podio
+99 Divison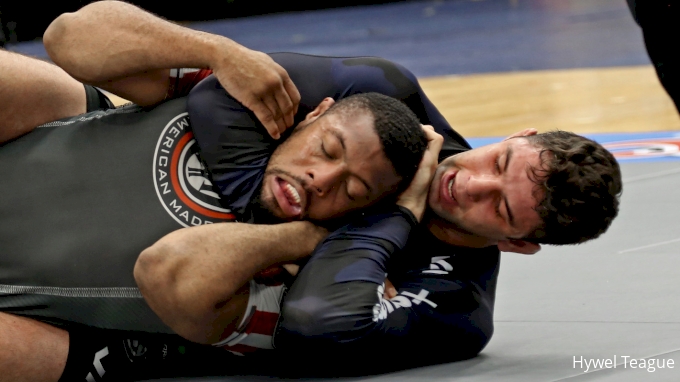 Marcus "Buchecha" Almeida vs Kaynan Duarte
This is the match that needs to happen in 2019. We have the golden boy of Checkmat potentially going up against the golden boy of ATOS. Both favor the single and double leg takedown, but is Kaynan skilled enough to overthrow Buchecha?
Nick Rodriguez vs Mahamed Aly
Anticipated to be one of the most explosive and fast-paced matchups of the event, neither competitor wants to back down an inch. Mahamed Aly is a human highlight reel and a takedown artist. The exact same can be said for Nick Rodriguez. It's no secret these guys rank among the most explosive and athletic in the whole tournament, the major difference being their style of takedown. Nick Rodriguez utilizes his wrestling background while Mahamed leans on a more Judo-based approach.
WATCH: How Dangerous is Nick Rodriguez in +99kg
Women's +60kg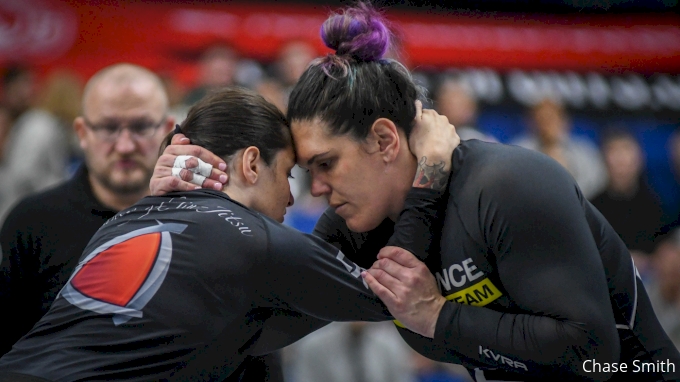 Tayane Porfirio vs Gabi Garcia
Can anyone stop Gabi Garcia this year at ADCC? Our best bet would be Tayane Porfirio. Being former teammates, Tayane knows Gabi's game better than most and is preparing to do her best in order to gain the title of ADCC champion.
Watch The ADCC 2019 World Championships LIVE or On-Demand ONLY On FloGrappling