Unlock this article, live events, and more with a subscription!
Get Started
Already a subscriber? Log In
No-Gi season has been given a big boost with ADCC around the corner. Are we seeing true growth in the no-gi scene, or are we getting carried away from ADCC fever?
No Argument, Pan No-Gis Is Looking Bigger Than Ever
No-Gi Pans are days away, and they are looking more competitive than ever. The IBJJF Pan Jiu-jitsu No-Gi Championship, which runs on September 14-15, has always been the less-loved little brother of events such as the World No-Gi. Whereas in the gi the annual Pans are considered second only to the World Championships in terms of importance, the no-gi version has always denied the same level of prestige.
Historically No-Gi Pans has attracted a decent level of competition– the thriving East Coast no-gi scene means the New York event draws a decent roster of competitors. In 2018 we saw the strongest line-up to date: Gordon Ryan, Kaynan Duarte, Aaron "Tex" Johnson, Gianni Grippo, Dante Leon (who will all be competing at ADCC in a few weeks). Going back over the years, the likes of Matheus Diniz, Garry Tonon, AJ Agazarm and others have hit the mats with some memorable results.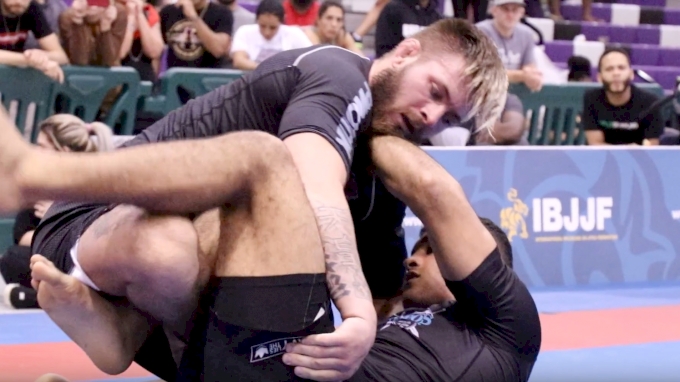 WATCH:
Gordon Ryan vs Kaynan Duarte 2018 IBJJF Pan No-Gi
Garry Tonon vs Matheus Diniz 2015 IBJJF Pan No-Gi
Registration closed on the Friday before the two-day tournament when registration hit capacity. A quick scan of the sign-ups shows us that there are 77 adult male and 16 adult female black belts registered. Among them are a number of ADCC competitors including Gianni Grippo, Paulo Miyao, Murilo Santana, Keenan Cornelius, Aaron Johnson. Not forgetting that brown belts Keith Krikorian and Ruan Alvarenga are going to ADCC, too.
This is one of the best turnouts we've ever seen at No-Gi Pans, and not just because of the ADCC competitors who will be using it as a warm-up. From seeing local standout grapplers such as Edwin "Junny" Ocasio and Italo Moura to veterans such as Rodrigo Freitas and Vitor Oliveira up against young guns Jonnatas Gracie, Jake Watson, Malachi Edmond and more.
Watch the live stream of the 2019 IBJJF Pan Jiu-jitsu No-Gi Championship on September 14-15 on FloGrappling.
---
10th Planet Steal The Show At BJJ Fanatics Brown Belt Absolute Tournament
It was an interesting concept. Bernardo Faria's technique company BJJ Fanatics decided to host a brown belt no-gi absolute tournament with the winner getting $2,500 in cash and– if they impressed enough with heir technique– the opportunity to film an instructional series.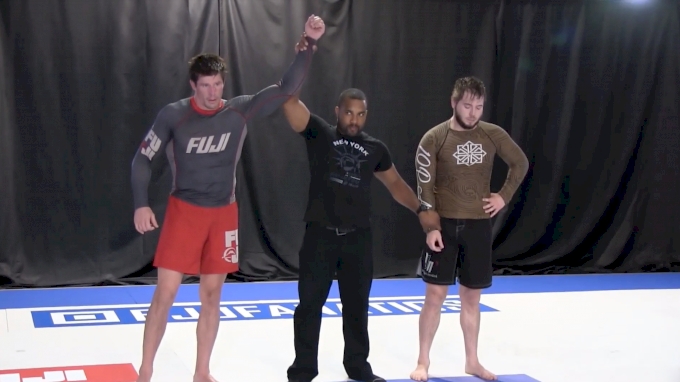 The sub-only matches used EBI OT rules, but of the 22 matches only four went to overtime. The dominant techniques were rear naked chokes and heel hooks, and a number of standout names competed. 10th Planet's Kyle Boehm became overall winner after facing his teammate Chase Hannan in the final. Boehm finished three of his four matches in regulation. Take a look at the results here.
---
Results Recap:
Fight 2 Win 124 had some great scraps. Watch the replays here.
Josh Hinger beat Arnaldo Maidana with a strong attacking top game but had to fight hi way out of some nasty sub attempts along the way.
Karen Antunes beat Mayssa Bastos in a technical gi battle. She walked to the stage with her baby daughter right behind her– too cute.
The Miyao brothers dominated at Grapplefest 6 (replays here).
Joao Miyao smoked Frank Rosenthal in around 5 minutes, submitting him with a choke.
Paulo Miyao cruised to victory vs Kamil Wilk, tapping him with an armlock.
Masakazu Imanari showed he's still got it, submitting Ben Eddy with an ankle lock.
It may be no-gi season but there are still plenty of gi comps. The IBJJF Dallas Summer International Open saw the following:
Matheus Luna got promoted to black belt at the end of August but has hit the ground running. He took silver in the absolute division losing to Alliance veteran Guilherme Soares after winning three matches. Not bad.
Mason Fowler is going to be at ADCC in a few weeks– he won gold in the open class after beating the mammoth Roosevelt Souza of Fight Sports and Carlos Souza of Gracie Barra.
Roosevelt Souza took double gold in the gi and won the ultra-heavyweight division in no-gi. You'll be hearing things about this guy soon, believe us.
Pedro Rocha, Joao Gabriel's younger brother, took gold in the gi and double gold in no-gi. A former member of the national wrestling team in Brazil, he's been a key part of JGR's ADCC training camp.
---
Quote of the Day
"I accomplished all these things I have today, all these medals, without using anything."
Lucas Lepri talks about steroids in jiu-jitsu – listen to the full statement
---
In Case You Missed It
The ADCC Interview With Marcelo Garcia
Watch the full two-hour interview with legendary four-time ADCC champion Marcelo Garcia.
Fix My Game With Johnny Tama: Dominating Modern Jiu-Jitsu
Johnny Tama stopped by Austin, Texas to tune me up and teach me a few things about modern guards. Here's what I learned.
ADCC Alternate Tackett's Vigorous Training Schedule
At 18 years old, William Tackett is the first reserve and could get the call at any second to compete in the 77kg division in ADCC.
---
Photo of the week
In honor of the undefeated Eagle, Khabib Nurmagomedov.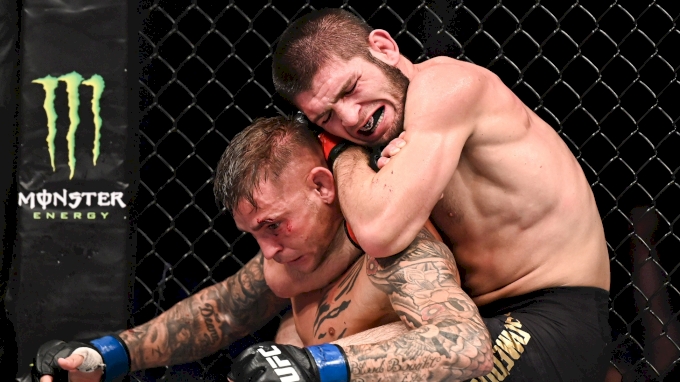 ---
Upcoming Live Events on FloGrappling
Friday, September 13 – Fight 2 Win 125
Featuring Gutemberg Pereira vs Rudson Mateus and Osvaldo Quexinho Moizinho vs Richar Nogueira. More details
September 14-15 – 2019 IBJJF Pan No-Gi Championship
ADCC competitors Keenan Cornelius, Gianni Grippo, Tex Johnson, Keith Krikorian and Ruan Alvarenga. More details
September 22-23 – 2019 UWW Grappling World Championships
Kazakstan hosts this annual gi and no-gi tournament for the second year running. More details
September 28-29 – 2019 ADCC World Championships
The biggest no-gi grappling event of the year. Every match, every mat– LIVE on FloGrappling. More details