The adult black belt divisions wrapped up at No-Gi Pans on Saturday night in New York and featured dominant performances in the male and female open classes by Keenan Cornelius and Laurah Hallock.
Both athletes lost close matches in their weight divisions to come back and win the absolute later, with Keenan tapping three out of four opponents and Hallock tapping two out of three.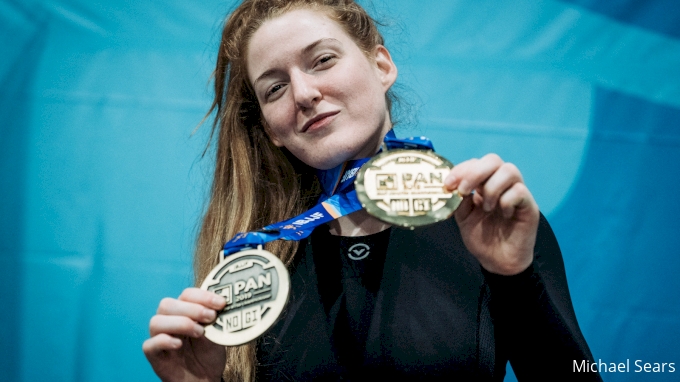 ---
Cornelius dominant in men's open class
Keenan had earlier in the day lost to Vinicius "Trator" Ferreira 2-0 in the super-heavyweight division. Keenan came back in the open and submitted Victor Cervantes, Italo Moura and Devhonte Johnson before being paired up with Felipe Cesar Silva in the final.
Silva came out attacking and scored an early takedown in what was one of the most exciting matches of the day with back and forth scrambles. The referees eventually ruled that Felipe fled the mat area during a guillotine attempt by Keenan, giving him the open class win by disqualification.
"Big thanks to John Danaher and Gordon Ryan for the techniques and coaching. I wasn't going to do the absolute after a disappointing division result, but Gordon and Sonny yelled at me and made me. Thanks guys."
Watch: Keenan Cornelius vs Felipe Cesar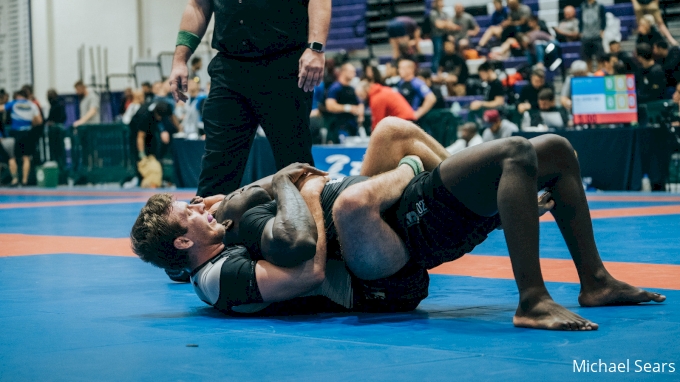 ---
Hallock submits in semi and final
Earlier in the day Hallock lost to Jessica Swanson in the middleweight division, but Hallock was on fire in the women's open class. After winning her first by points, she ended up submitting Talita Alencar in the semifinal and Amanda Alequin in the final. First she secured an arm triangle finish against Alencar, then Hallock submitted Alequin with a kneebar early in the final.
"It was my first No-Gi comp as a black belt and it was awesome! I had a blast doing what I love!"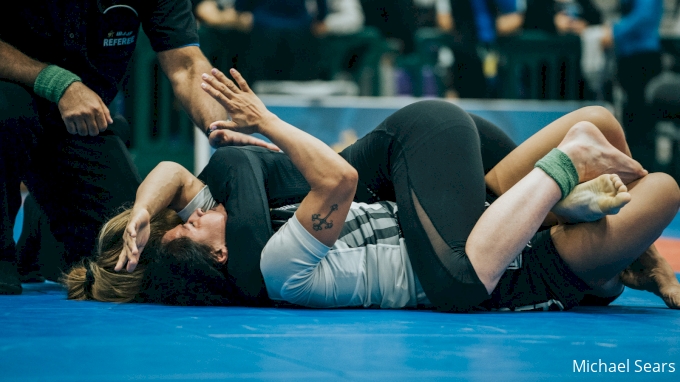 ---