Unlock this article, live events, and more with a subscription!
Get Started
Already a subscriber? Log In
The ADCC World Championships have always been about more than simply winning and losing: It's a spectacle designed to put on a show for the fans and find out who the best grapplers are in the world. The 2017 version of ADCC was full of high-paced matches and some incredible submissions, and with the lineup this time around it looks like it could be even more exciting.
I have dug deep to see the submission percentages from some of the biggest names competing at the 2019 ADCC. Counting only no-gi matches as a black belt I've calculated the percentage of their wins that came by submission.
Here is a look at how often some of the biggest names in this years ADCC submit their opponents in no-gi matches.
---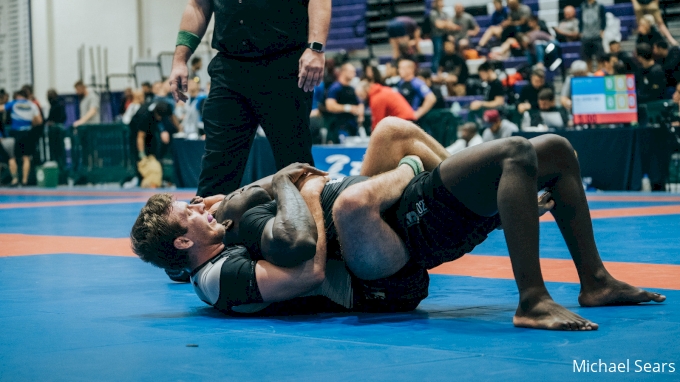 9. Keenan Cornelius
40 wins | 20 subs | 50% submissions
Keenan is a jack of all trades in his submissions, hitting an even variety of chokes from the back, guard, passing and even some leglocks. At the 2017 ADCC Keenan heel-hooked Kaynan Duarte. Keenan recently tapped three out of four opponents in the No-Gi Pans open class, with the only match not being finished by sub a DQ win in the final.
Watch: Keenan's run at IBJJF No-Gi Pans
---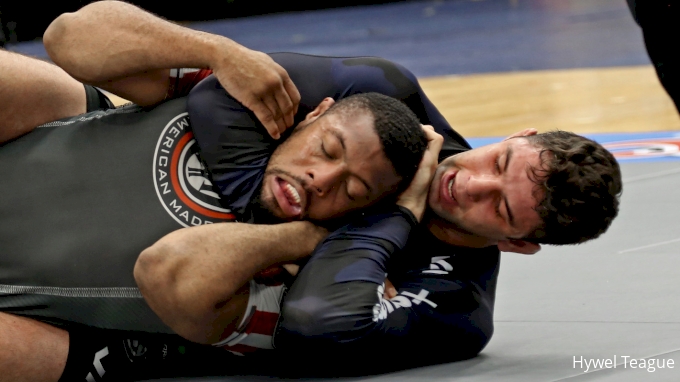 8. Marcus Almeida
22 wins | 11 subs | 50% submissions
Two-time ADCC champion Marcus "Buchecha" Almeida has tapped half of his opponents in his No-Gi career. The RNC has been his favored sub in no-gi, although he has heel-hook wins over Mahamed Aly and Joao Gabriel Rocha.
Watch: Buchecha taps Aly with a heel hook from ADCC 2017
---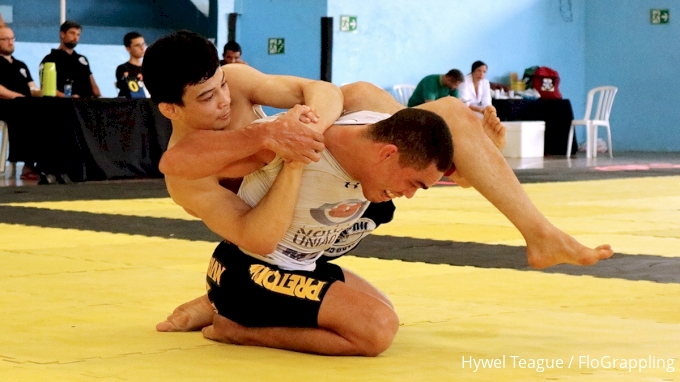 7. Paulo Miyao
29 wins | 15 subs | 52% submissions
No surprise here, but the majority of Paulo's subs come from the back. Paulo's no-gi game has really improved over the years and he is no doubt one of the best pressure passers in the game. His bodylock passing often forces opponents to turn away and open up back attacks leading to the finish.
Watch: Paulo Miyao hits an armlock at GrappleFest
---
6. Gabi Garcia
14 wins | 8 subs | 57% submissions
Gabi Garcia will be looking to achieve a historic fourth ADCC title in 2019 and tie Marcelo Garcia's record. The americana is Gabi's weapon of choice but she also has a dangerous armlock and even can get the tap from just top pressure sometimes.
Watch: Gabi gets the tap in ADCC 2017 final
---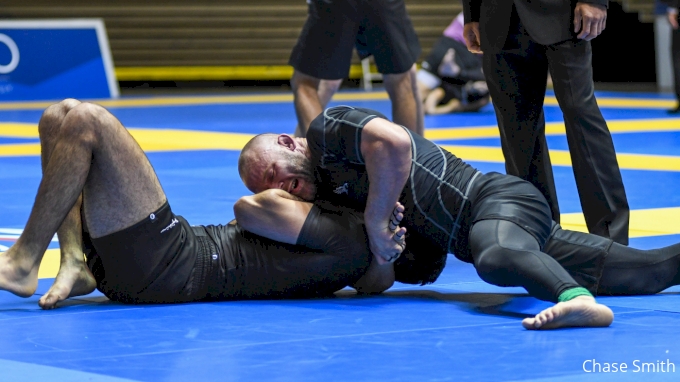 5. Josh Hinger
60 wins | 37 subs | 62% submissions
Three-time no-gi Worlds champion Josh Hinger will be making his ADCC debut this year. Hinger's game seems tailor-made to secure subs at ADCC, as his strong wrestling and front headlock game should lead to guillotine attempts. About a quarter of Josh's submissions have been by guillotine, but he hits everything. The mounted gogoplata is another go-to submission by Hinger over the years.
Watch: Hinger taps Tinoco with a north-south choke
---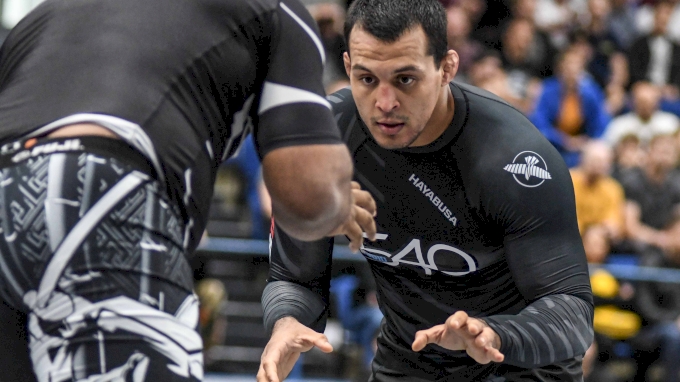 4. Vinny Magalhaes
27 wins | 18 subs | 67% submissions
2011 ADCC champ Vinny Magalhaes has tapped two-thirds of his opponents in no-gi wins in his career. Heel-hooks are his favored attacks and make up half of his wins, but he also has some subs by ankle lock and toe hold so leg locks, in general, are dangerous against Vinny. Always an exciting grappler and going for the finish, Vinny also has two wins by flying armlock in his career.
Watch: Vinny gets a toe hold on Bruno Bastos
---
3. Gordon Ryan
66 wins | 53 submissions | 80% submissions
Gordon has an incredible 53 submissions already in his short career, including five at his only ADCC appearance. Romulo Barral, Cyborg Abreu, Keenan Cornelius, Craig Jones, Mahamed Aly, and Yuri Simoes are just a few of the big names he has tapped. The RNC is in front as his favored submission, with 16 of them so far compared to 10 heel-hooks.
Watch: Gordon heel-hooks Mahamed Aly
---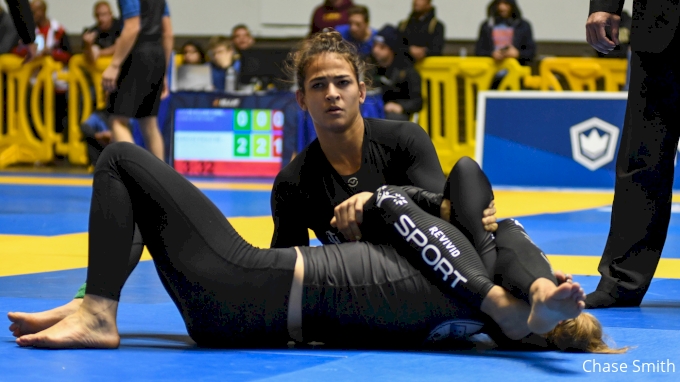 2. Beatriz Mesquita
20 wins | 16 submissions | 80% submissions
2017 ADCC champs Bia Mesquita and Gordon Ryan are tied at an 80% submission rate in their no-gi matches. Bia's no-gi wins go all the way back to her gold medal at the 2010 No-Gi Worlds, along with another No-Gi Worlds win, two ADCC appearances and some EBI's and superfights. Bia's favorite submissions over her career in no-gi have been by far the RNC and armlocks.
Watch: Bia Mesquita armlocks Ffion Davies
---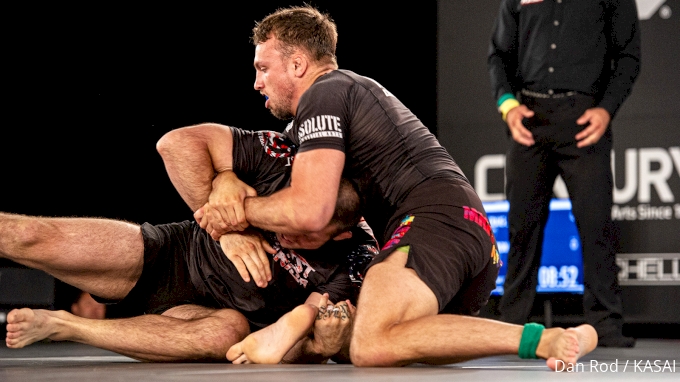 1. Craig Jones
33 wins | 27 submissions | 82% submissions
Craig Jones and Gordon Ryan were two of the easiest to research for this article, as all of their black belt wins have come by submission. The heel-hook is by far his most common submission with 12 heel-hooks so far in competition. Craig also has a few RNC finishes and some ankle locks and triangles.
Watch: Craig Jones taps Jackson Souza
Watch The ADCC 2019 World Championships Live On Demand On FloGrappling